Vanilla Bean Pannacotta With Roasted Rhubarb and chopped pistachios!! Simple, classy and creamy Italian dessert topped with roasted rhubarb and chopped pistachios!!Do I have to say more! Most delicious and gorgeous looking dessert!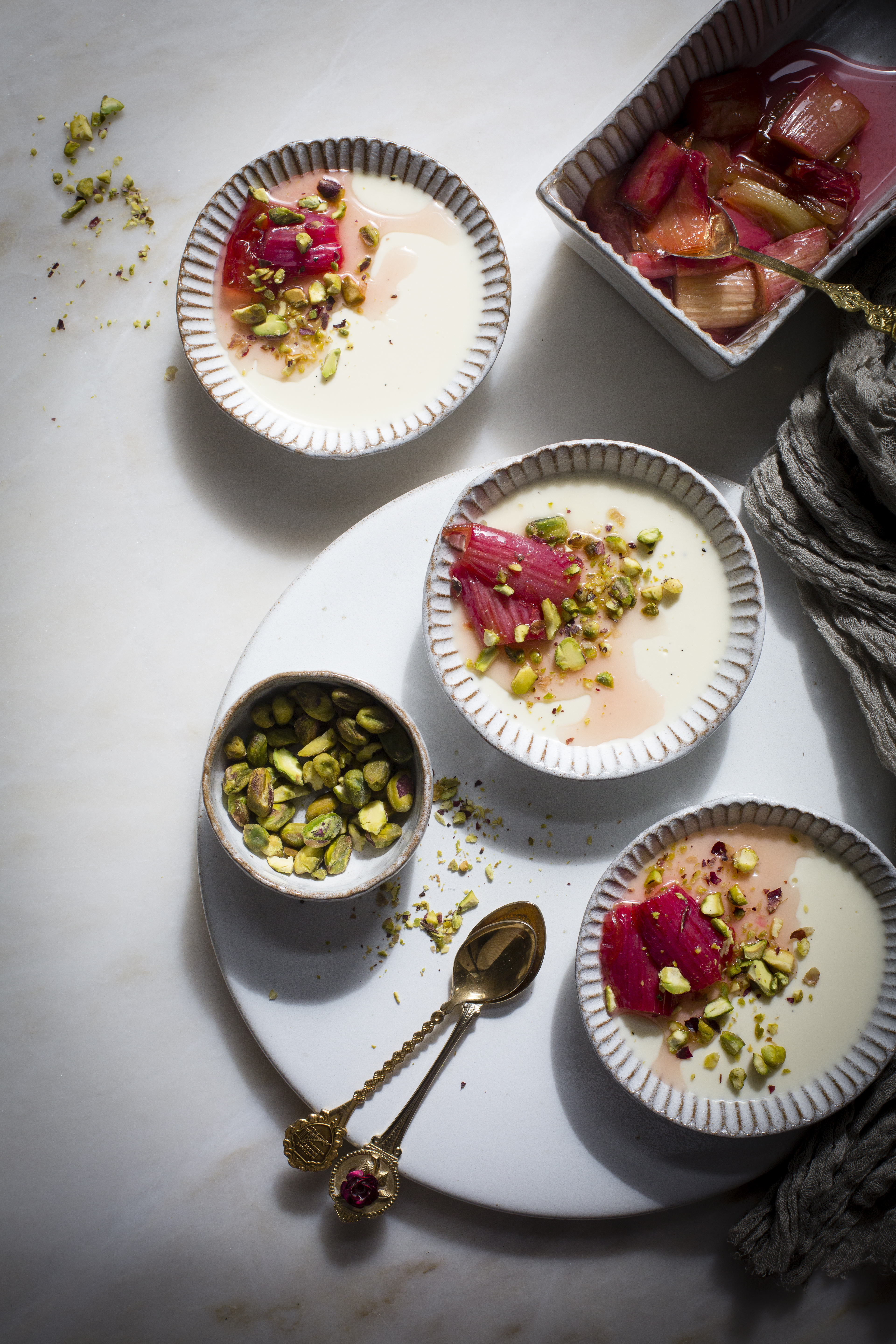 This classic Pannacotta is very easy to make with just the basic ingredients. It is flavored with vanilla bean paste. And the roasted rhubarb topping makes it look more appealing and even more delicious! Pannacotta's are great cause they just don't taste delicious but they are made ahead deserts which have to be set and chilled and is served right from the refrigerator! They are soo easy to make especially if you have a lot of guests !!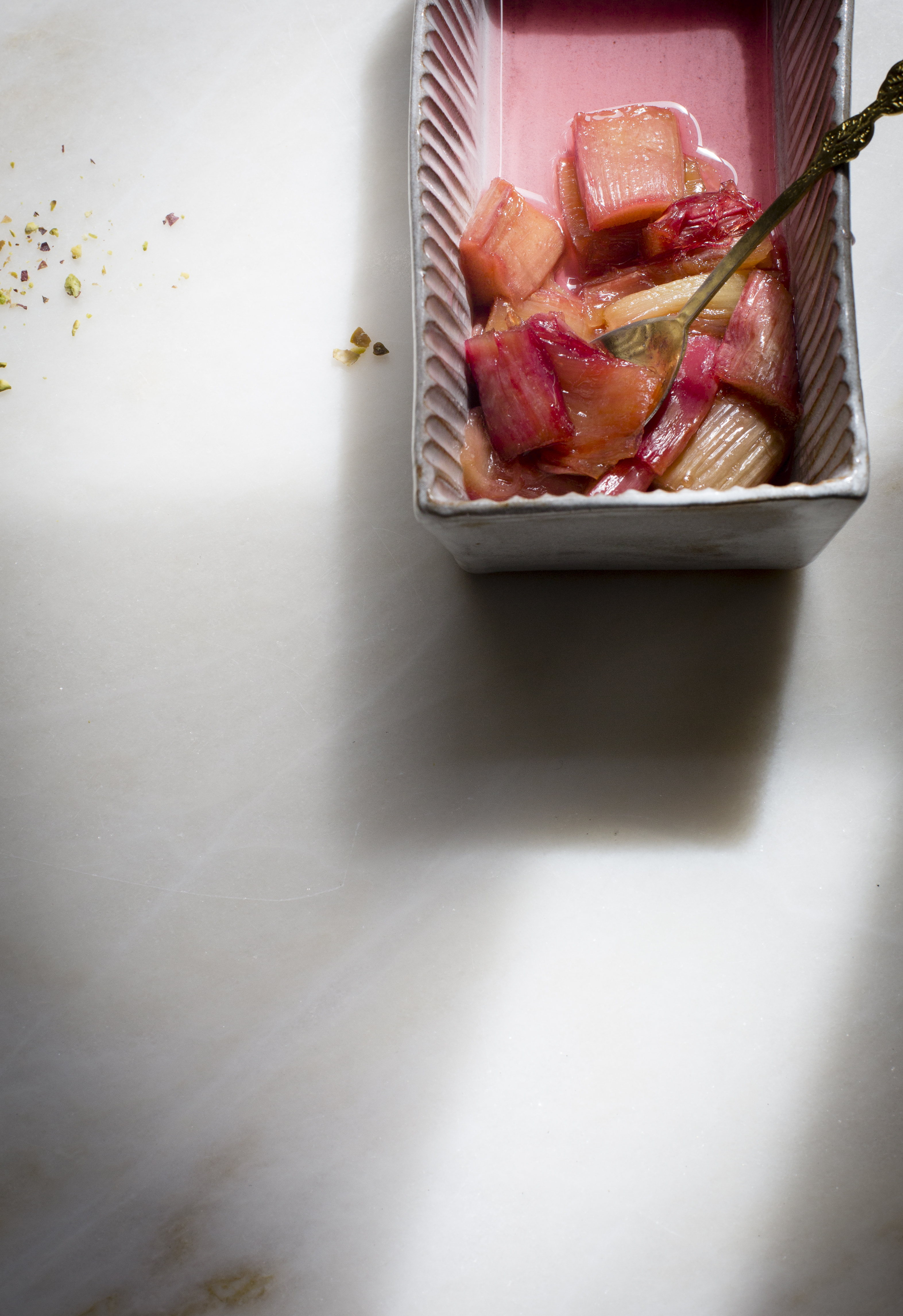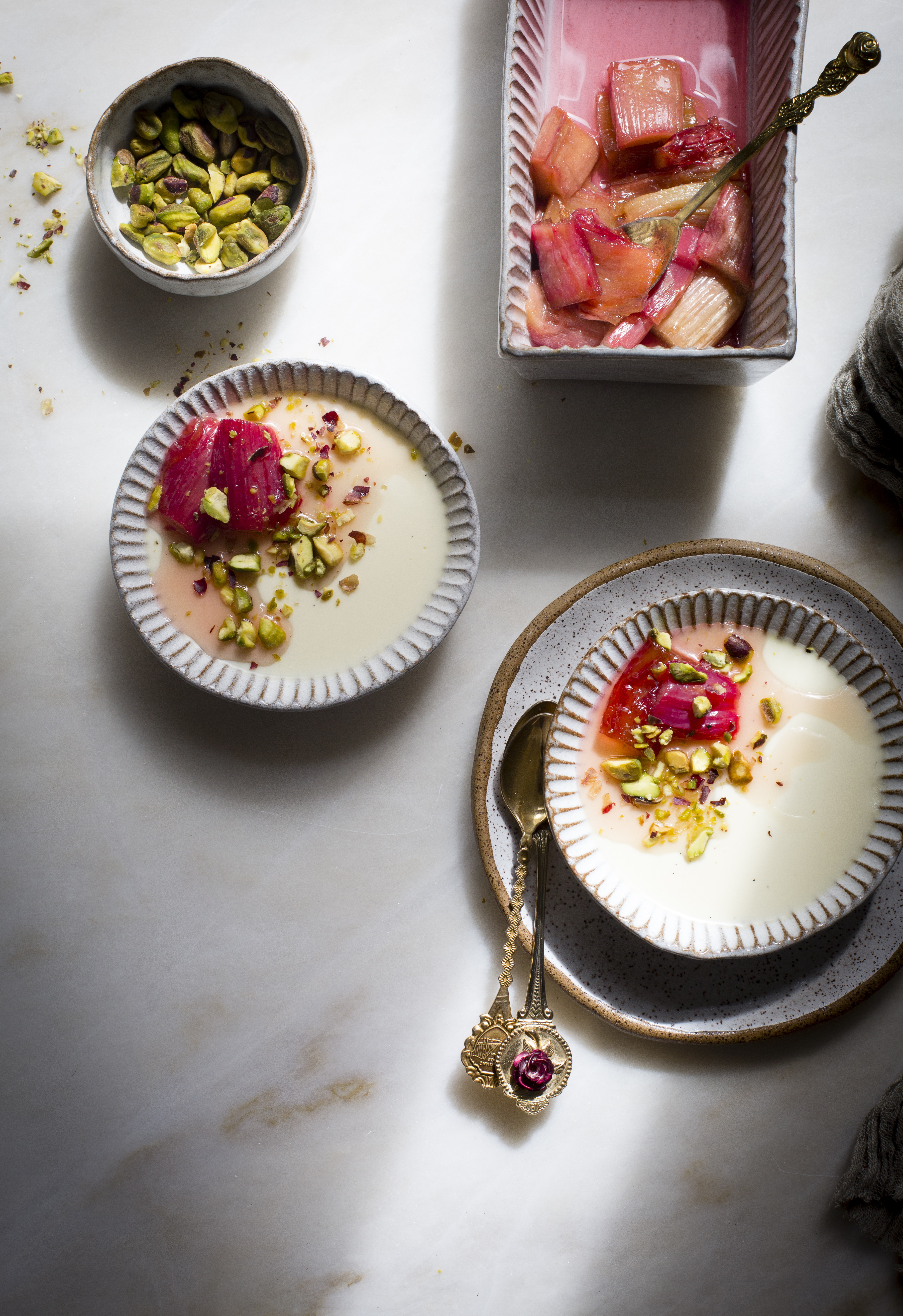 I've used full-fat cream but if you prefer low fat you can use that too. Make sure to use vanilla bean paste and not the extract as you get that awesome aroma and flavor of the bean.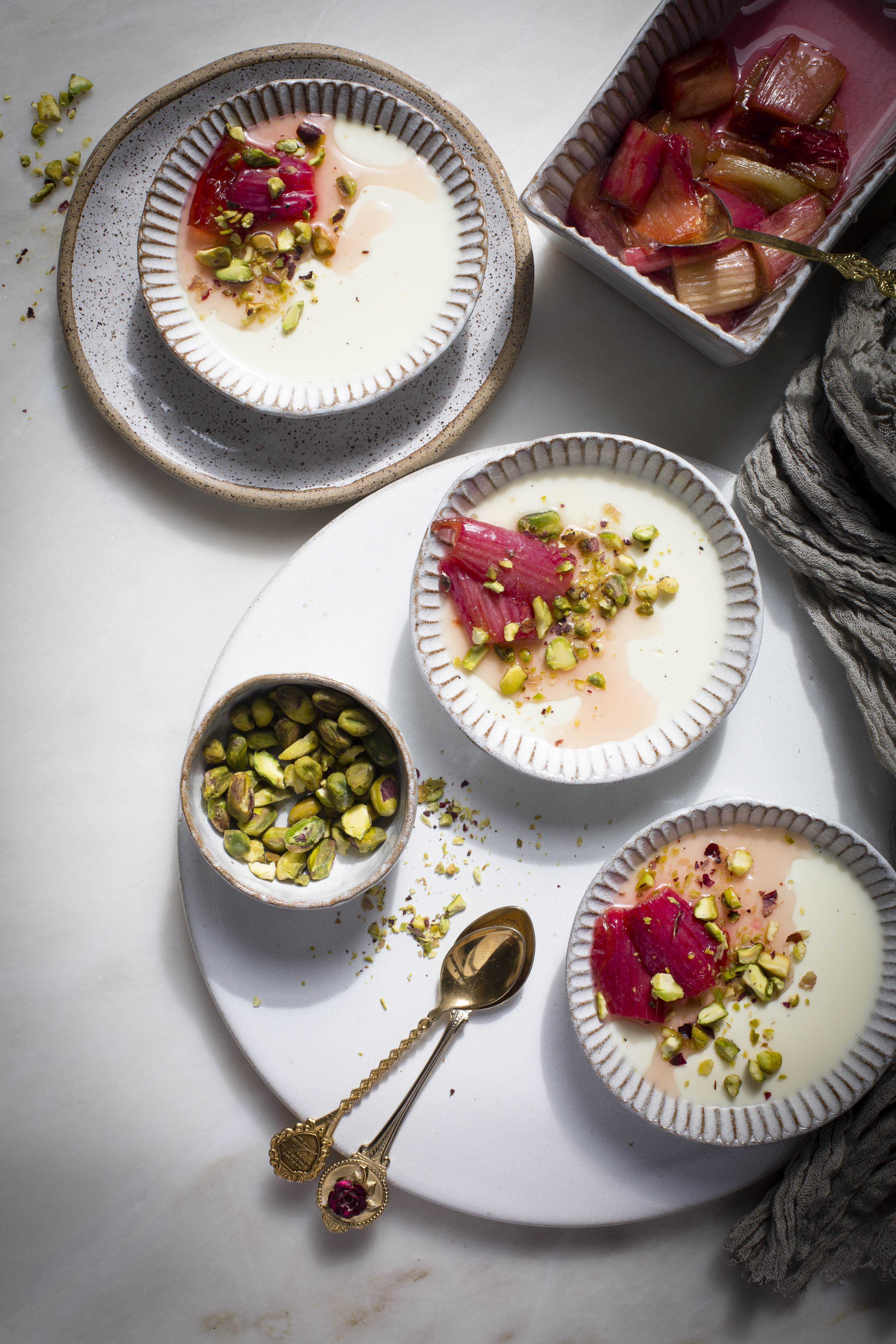 Here goes the recipe of this gorgeous desert!!
Adapted from Secrets From My Tuscan Kitchen cookbook
Vanilla Bean Pannacotta With Roasted Rhubarb And Chopped Pistachios
Ingredients
Pannacotta:
Heavy cream or half-and-half - 4cups
Granulated sugar - ½ cup
vanilla bean - 1 split lengthwise or 2 teaspoons of vanilla extract
Powdered unflavored gelatin - 4 tsp (slightly less than 2 packets)
cold water - 6 tbsp
Roasted rhubarb:
Rhubarb stalks - ½ pound sliced into 2-3 inch length
Granulated sugar- ½ cup
Juice of ½ lemon
Chopped pistachios for topping
Instructions
Sprinkle the gelatin over the cold water in a bowl and let it stand for 5 to 10 minutes.
Oil or grease eight custard cups with a neutral-tasting oil
In a sauce pan heat cream sugar over low heat until the sugar has dissolved.
Remove the pan from heat split the vanilla bean and scrape the seeds out add it to the cream and sugar mixture along with the pod and let it sit for 30 minutes.
After 30 minutes reheat the cream mixture over low heat until just warm.
Add the gelatin mixture and whisk thoroughly.
Pour the mixture into the greased cups cover and let it set in the refrigerator for at least 5 hours.
When you are ready to serve you can make the rhubarb topping.
Preheat oven to 375f
Toss the sliced rhubarb along with sugar and lemon juice. Bake for 15-20 minutes until soft and juice. Remove from oven.
Let it cool completely.
Top the Pannacotta with roasted rhubarb and chopped pistachios and enjoy!!