The Mean Green Juice With Chia!!! The name says it all! Spinach, kale, green apples, cilantro, cucumbers, ginger, lime and soaked chia! All healthy goodness in one glass! Very healthy and very very easy to make! Just prep it, blend it strain it and stir in some soaked chia and you are ready to go! It's basically a detox drink but if you wish to make it for kids I would suggest you to make it a smoothie by omitting the ginger lime cucumbers and chia and adding in some Greek yogurt, fresh bananas, dates and any fruit of your choice for your little one!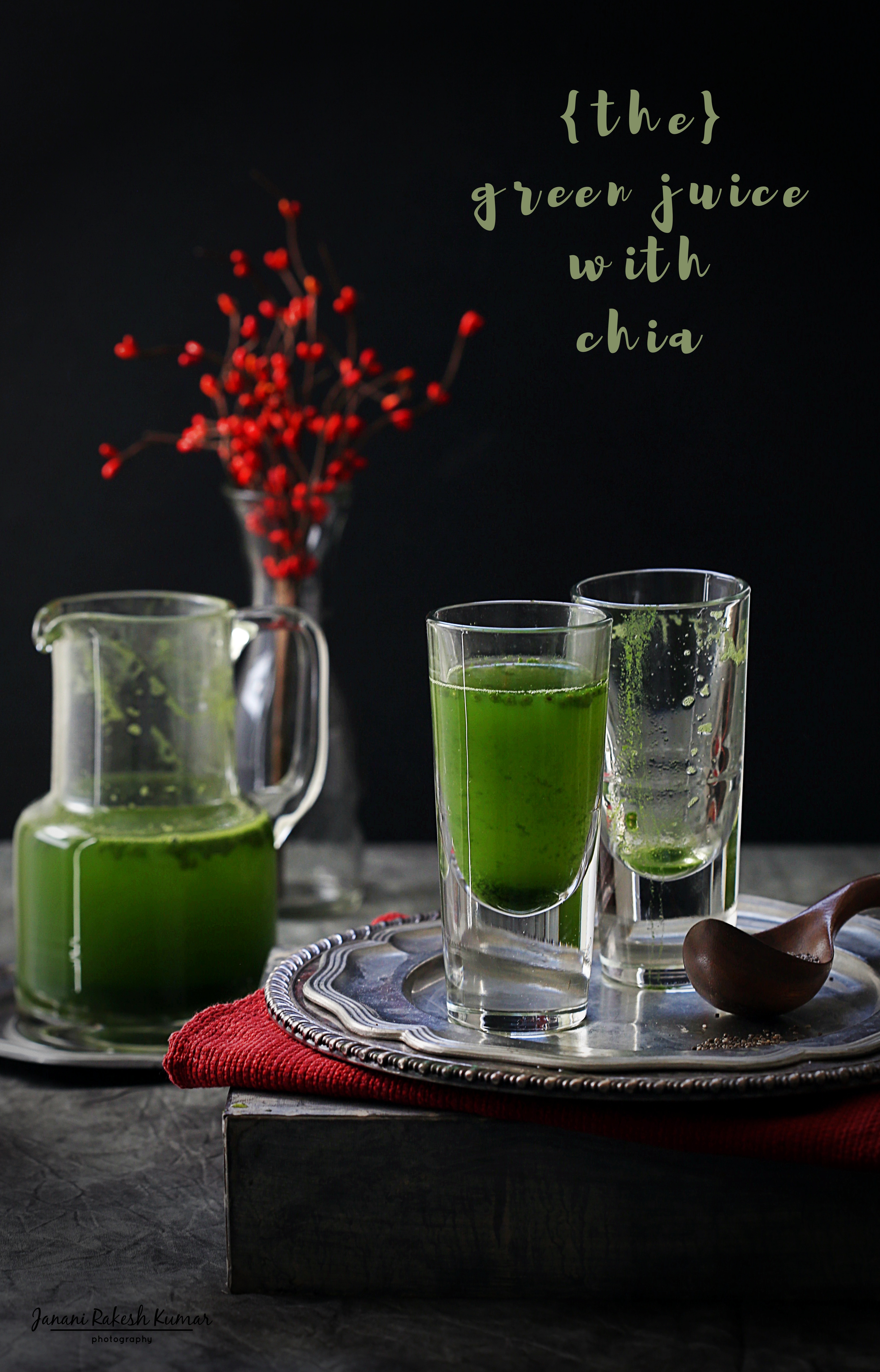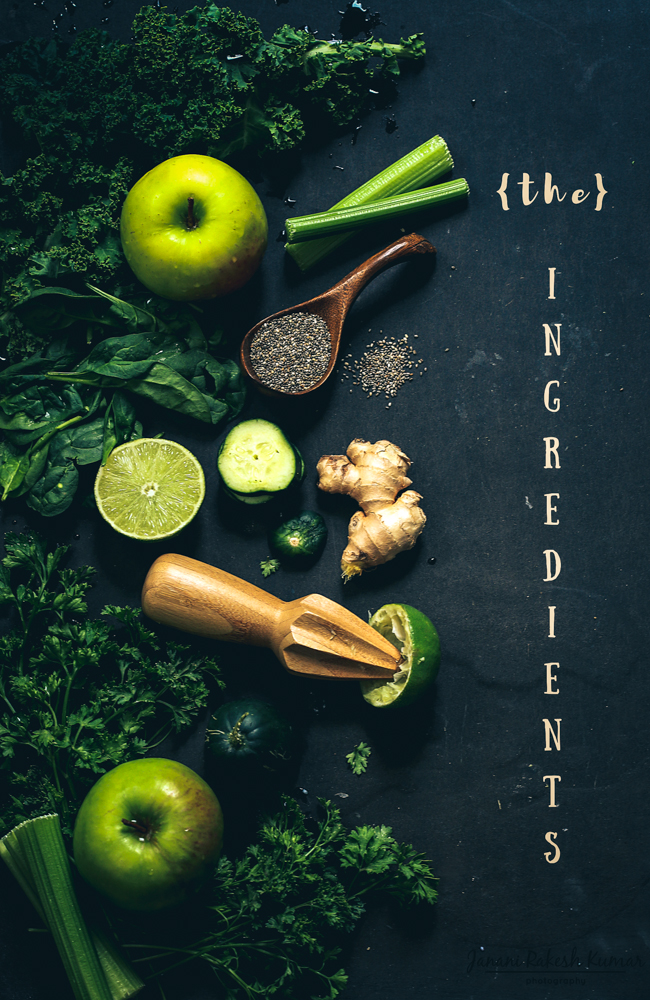 I started to work on this recipe a week back and this being such an easy recipe you might wonder what took so long for me to post this? We are planning to travel to Sanjose for two weeks as my husband has got to attend a meeting over there and my little caterpillar is turning one this month on 26th!! So we are having the first birthday party there! A lot of planning and arrangements going on here and this answers the question right!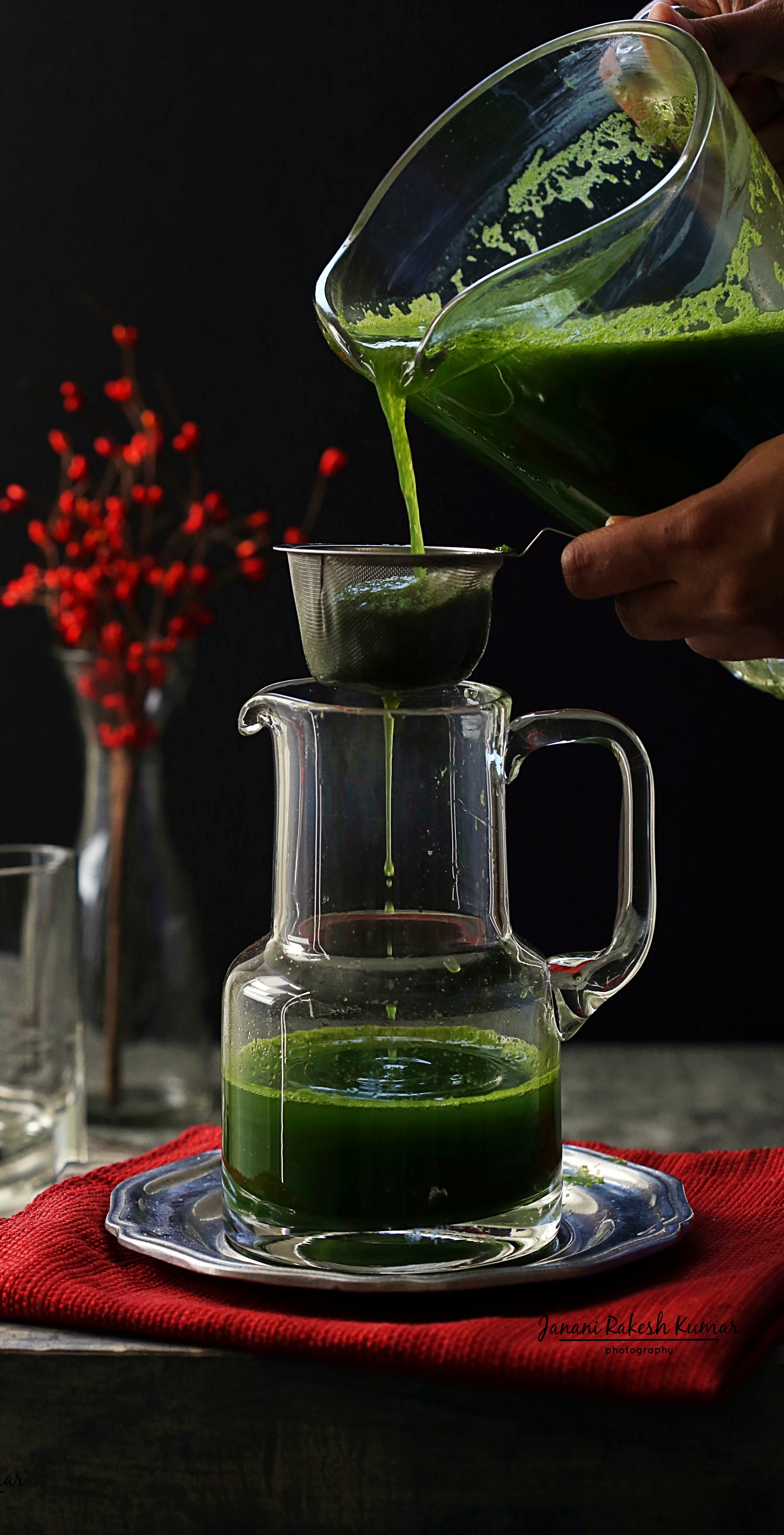 I'm so excited and happy that my little champ is turning one!! Sooooo fast! It jus flew! I really wish the future slows down a bit!! Motherhood is the best part that a woman experiences in her life! I'm enjoying it every second and it's a blessing!! The first time when my little one called me mamma. Oh, what a wow moment it was!!! The feeling when you hear it for the first time and the joy is just priceless! I cannot express more than this!! You'll have to experience it and I know that all the lovely mothers out there know that!!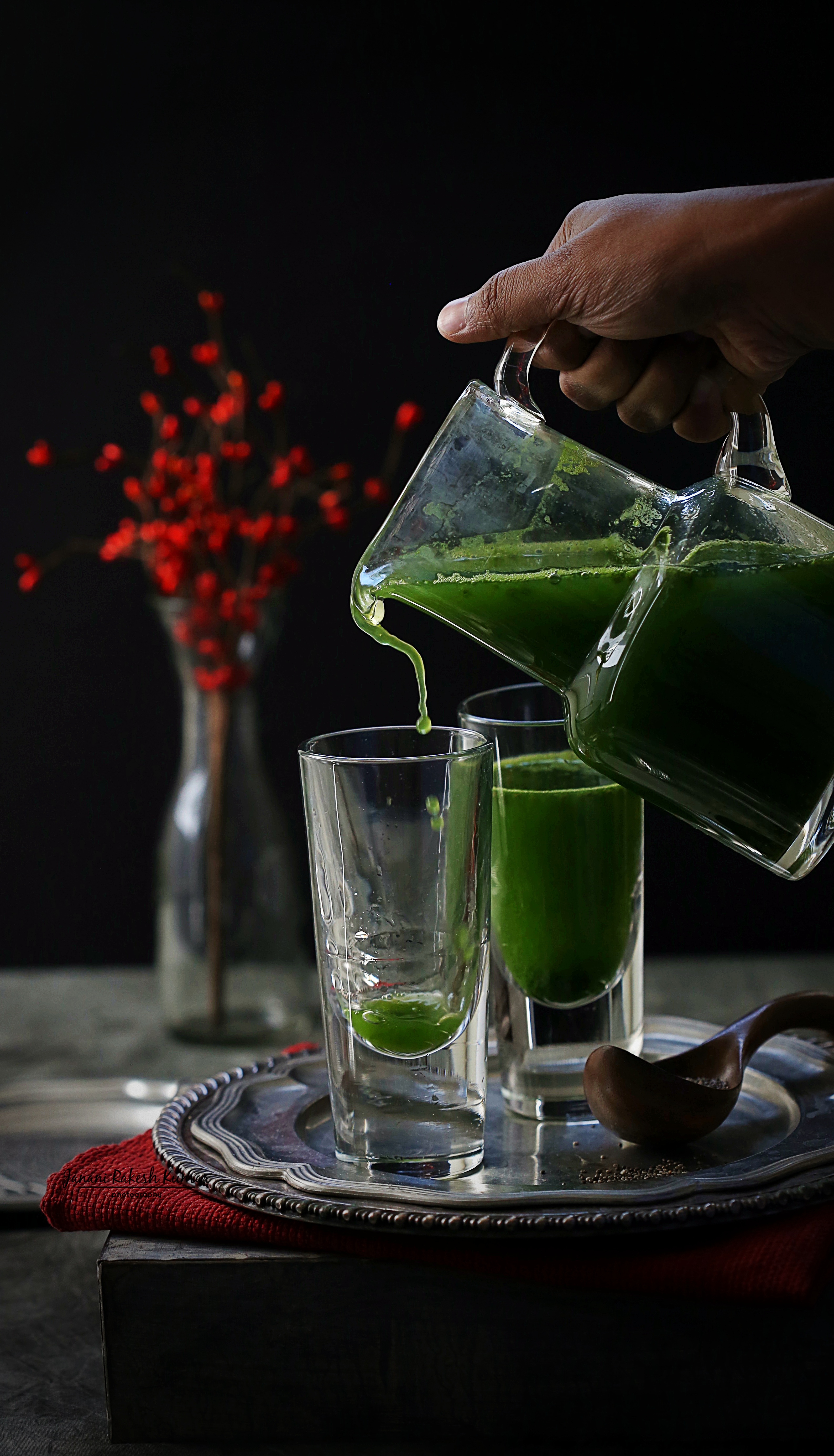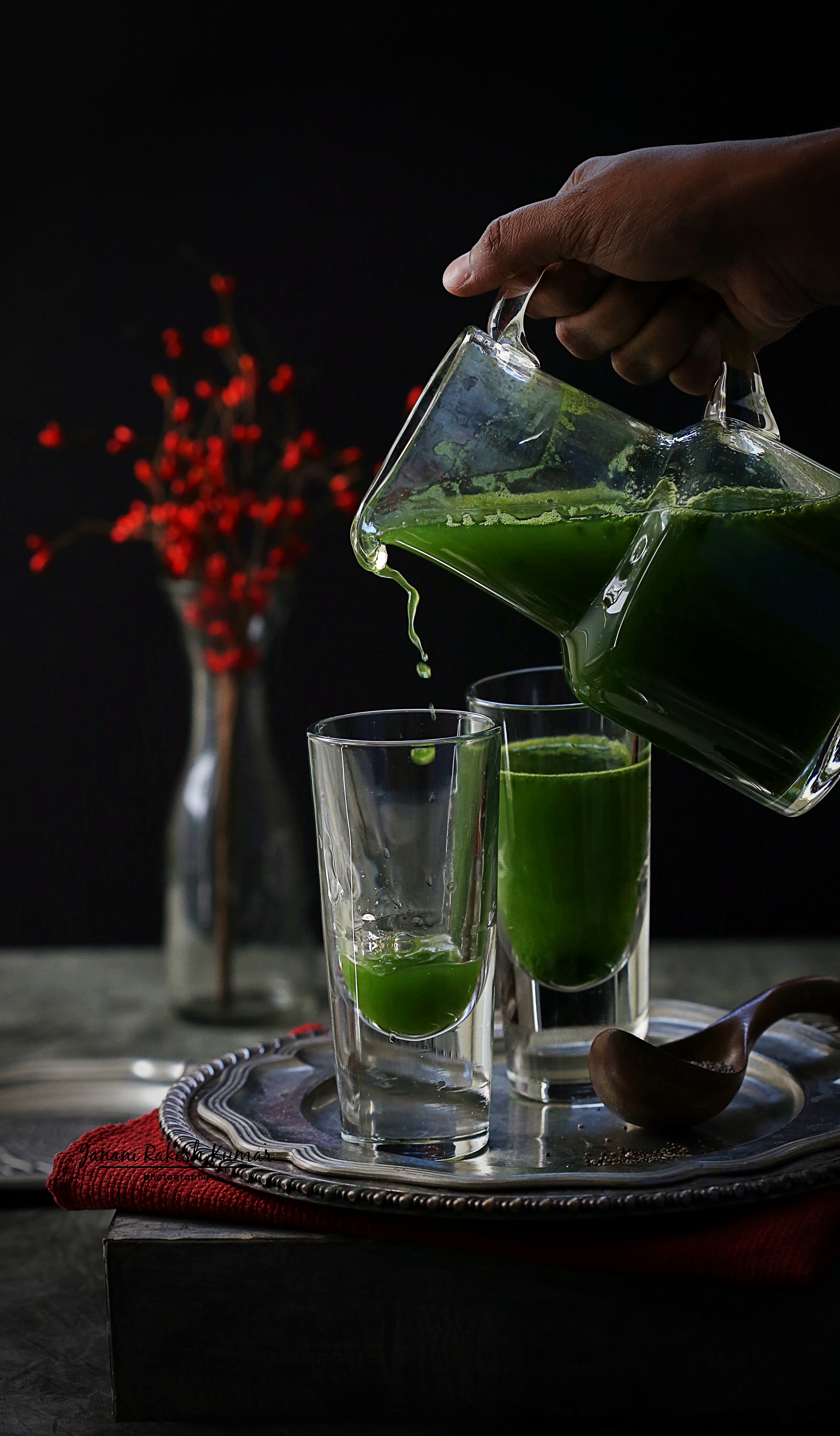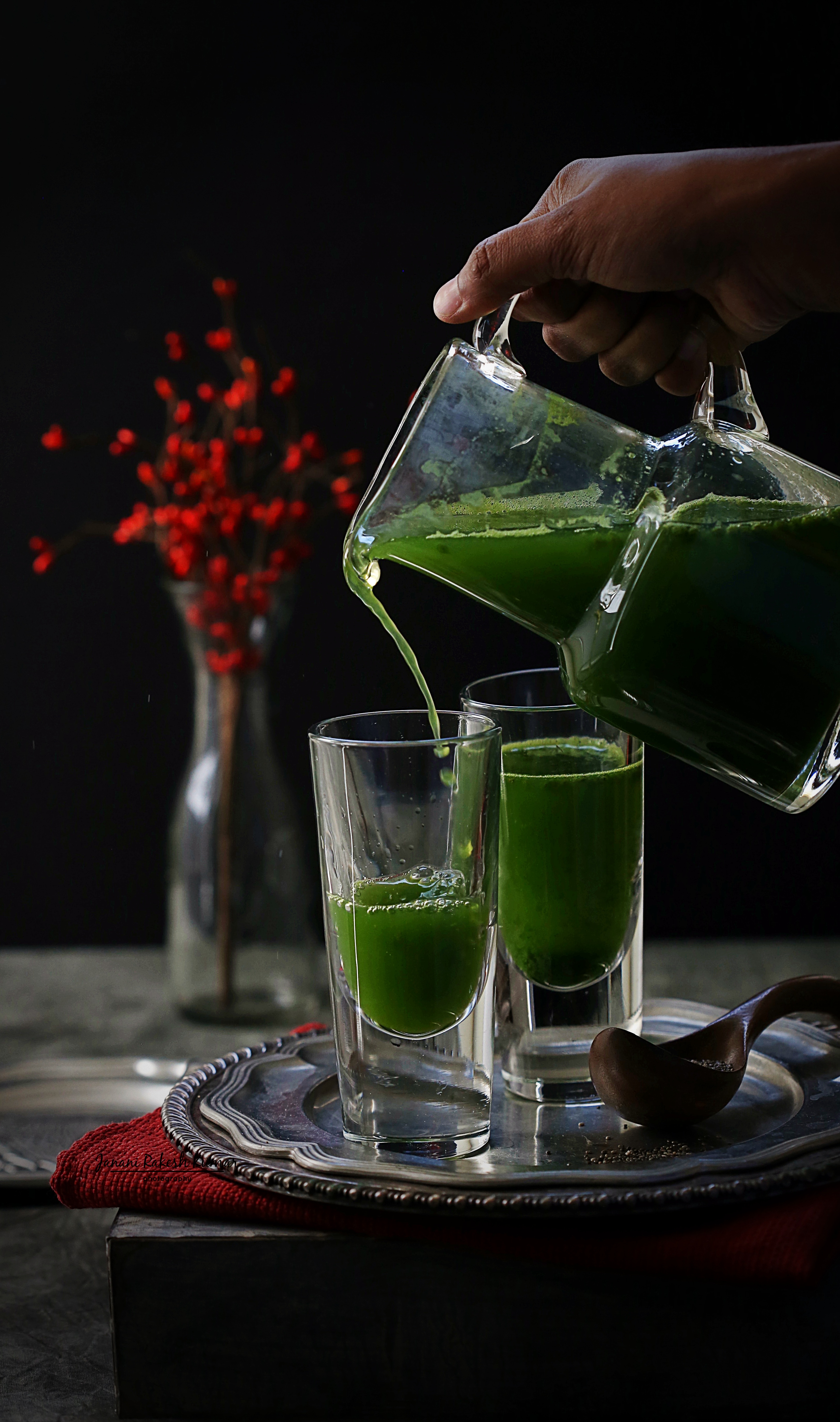 So I'm busy inviting people, arranging for the cake and food, buying party favors and hats and yes the list goes on….. and I guess I will continue to post after I come back to Colorado! Till then take care you all lovely people out there!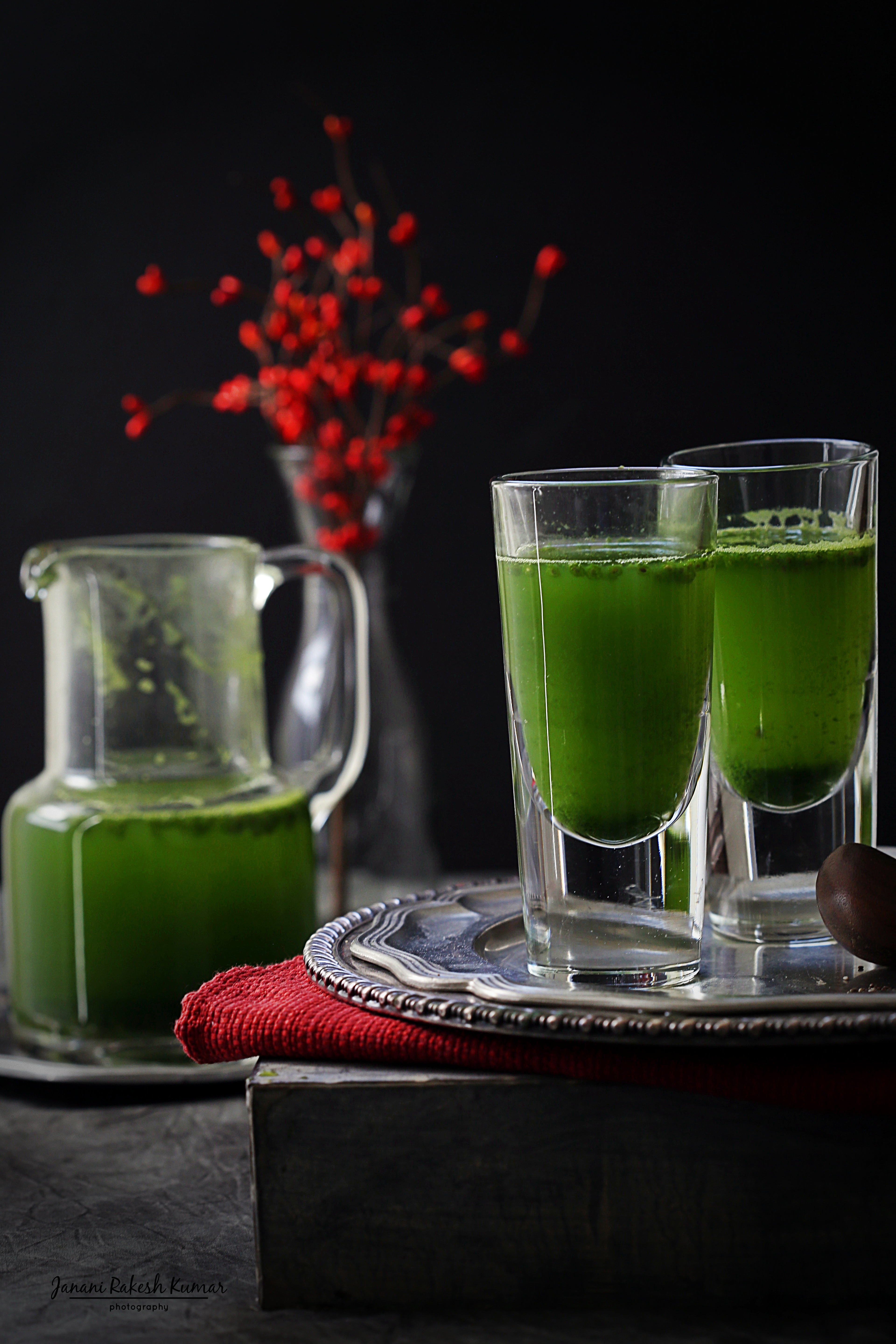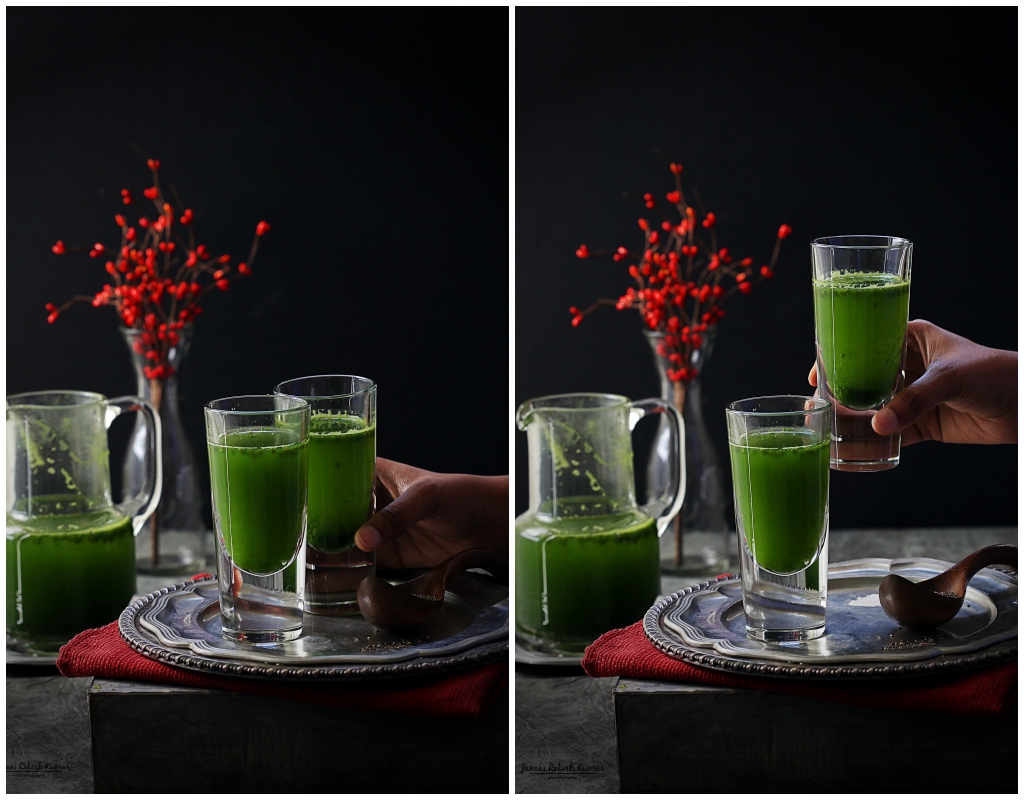 And coming back to the recipe I added a small amount of soaked chia to the drink. You may increase a little bit or omit it too. Chia being such a healthy seed full of omega-3 s and nutrients I would suggest you to try adding chia to give it a healthy boost!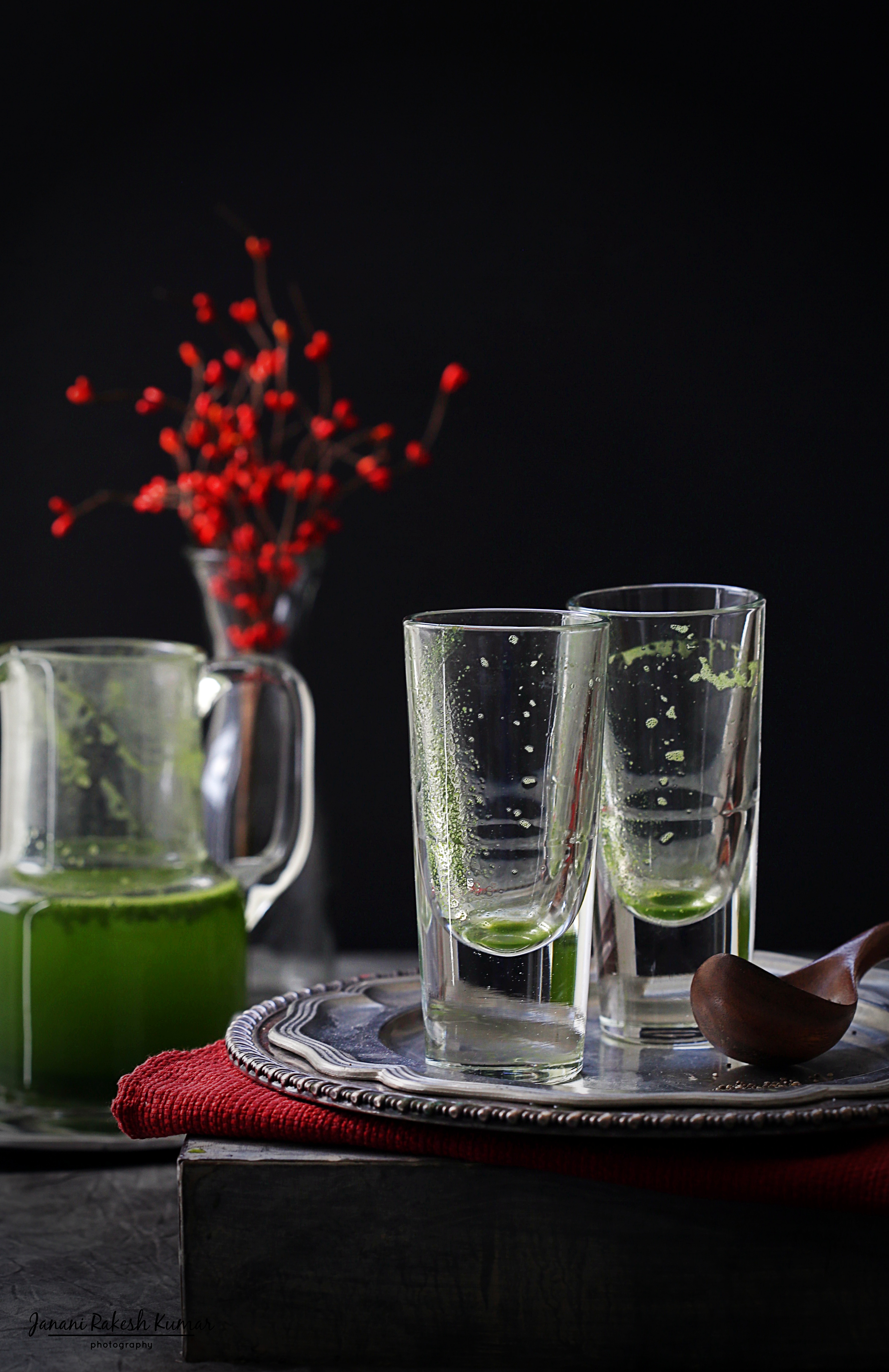 Here goes the printable version of the recipe!!
This recipe is slightly adapted from Reboot with Joe
The Green Juice With Chia
Ingredients
1 cup of spinach
1 small bunch curly kale, roughly chopped
1 lemon
1 in piece of ginger, peeled
1 cucumber, cut into long strips
2 granny smith apples, cored and sliced
4 celery stalks
few sprigs of cilantro
2 tbsps of chia seeds
Instructions
Soak chia seeds in half a cup of water for 30 mins.
Wash the produce well and core apple.
blend together spinach, kale.ginger,cucumber.apples.celery.cilantro and juice of one lime with little water.
Strain the juice through a mesh sieve or nut milk bag or cheesecloth if you prefer a clear juice without pulp.
Stir in the soaked chia and serve immediately.