Swedish meatballs in southern style country gravy!! Minced lamb mixed with chopped onions and spices shallow fried in butter and smothered in a rich creamy country gravy and served with egg noodles or mashed potatoes! Done in just 30 minutes your dinner will be ready in no time !!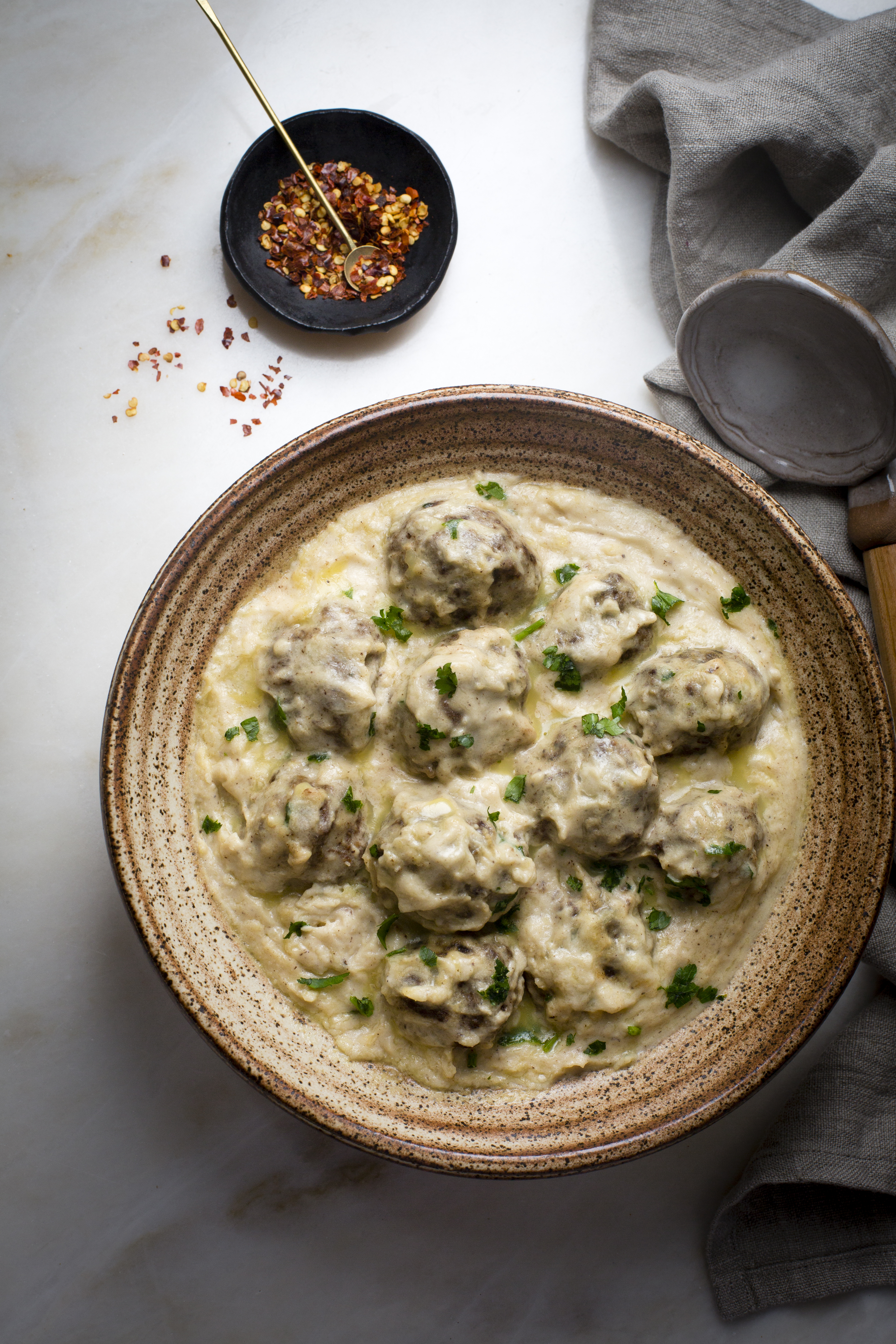 These meatballs are just way too addictive! If you have been to IKEA you'll know what I mean!! IKEA is famous for these meatballs!! Just too yum and hard to resist! I was very badly craving for these meatballs and I kept googling for the recipe to blog about it for quite a long time!!! And I found the perfect one and bingo I got it just perfect on the very first try!!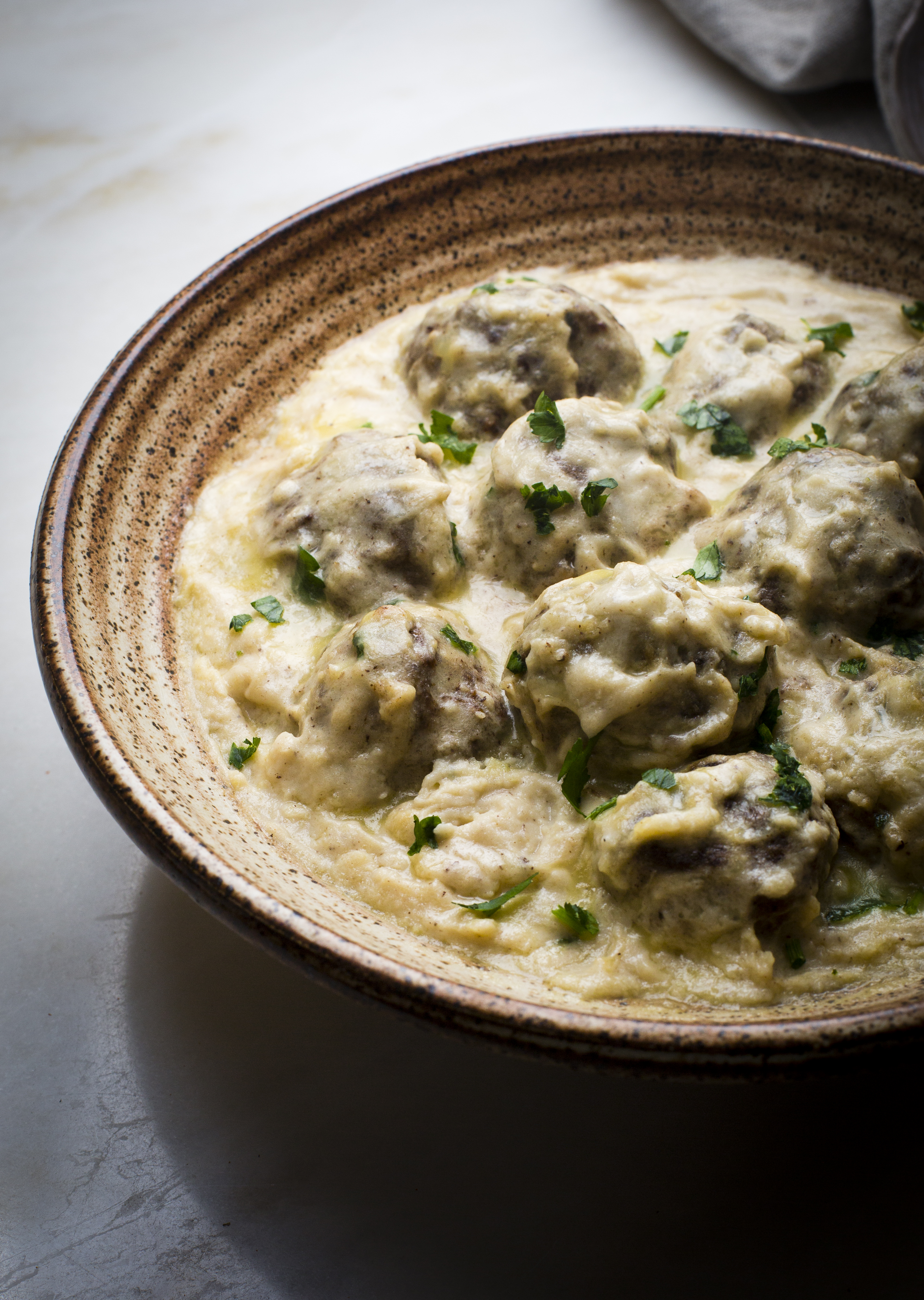 And yes guys I've used lamb here if you prefer beef feel free to try it out! You could either use Panko or Italian bread crumbs! If you don't have one just tear two slices of bread soak them in 2-3 tbsp milk and mix it with the minced meat. I've made the gravy a little thick something very similar to the country gravy as I wanted to serve it with egg noodles but it's totally up to you! You can thin the gravy out anytime by reducing the amount of flour by a tbsp and adjust the seasoning accordingly 😊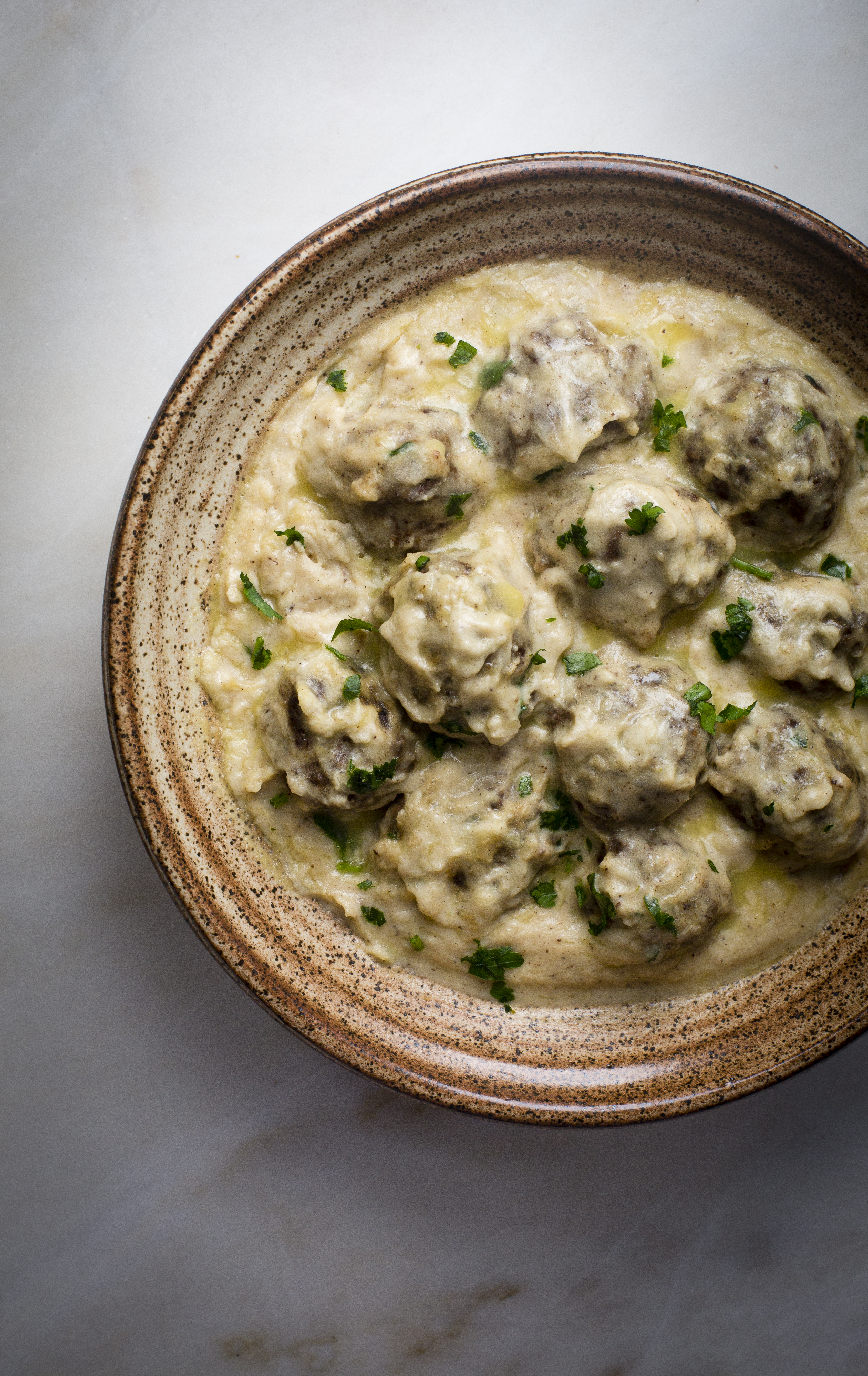 Here goes the recipe of this super delicious meatballs😊
Recipe adapted from here:
Swedish Meatballs In Southern Style Country Gravy
Ingredients
Meatballs:
Ground lamb or beef - 1 pound
Breadcrumbs - ¼ cup
Parsley chopped - 1 tbsp
Egg - 1 no
All spice powder - ¼ tsp
Garlic Powder- ¼ tsp
Unsalted Butter- 1tbsp
Onions very finely chopped - ¼cup
Olive oil - 1 tbsp
Salt a and pepper to taste
Gravy:
Unsalted Butter - 5 tbsp
All purpose flour - 4 tbsp
Heavy Cream - ¼ cup
Chicken broth - 2 cups
Salt and pepper to taste
Instructions
Combine all the ingredients listed under meatballs except for butter and olive oil. Mix well. Roll into 14 balls and set aside
Heat butter and oil in a pan. Shallow fry the meatballs in medium heat turning them from side to side as they brown in batches of seven each. Once they are fully cooked place them covered in a tray covered with aluminum foil.
Now in the same pan add 5 tbsp of butter and flour. Whisk well and simmer till they turn brown.
Add the chicken broth and the cream whisk well. Season it with salt and pepper.
Now add the meatballs and simmer for a minute. Garnished with chopped parsley!
Serve hot with cooked egg noodles or mashed potatoes!! Enjoy!!!