Strawberry almond tea cake- strawberries and almonds should I say the best combo ever !! Not too sweet with crunchy almonds on top and strawberries in every bite 😋😋 simply delicious 😋😋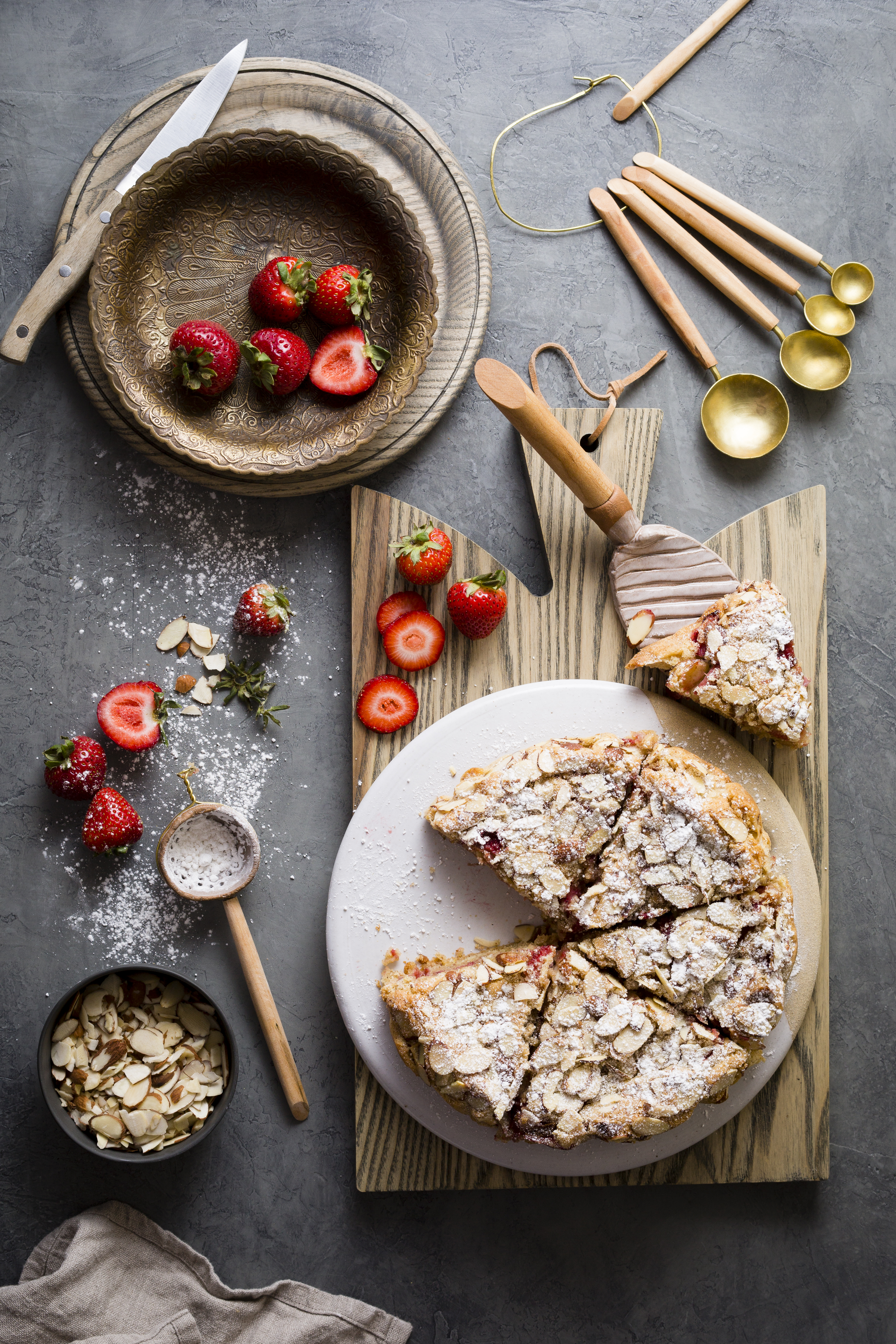 Just make sure not to add too much almond extract but just the given quantity else it might ruin the flavor of the cake!! And also just fold in the strawberry slices and don't beat them in.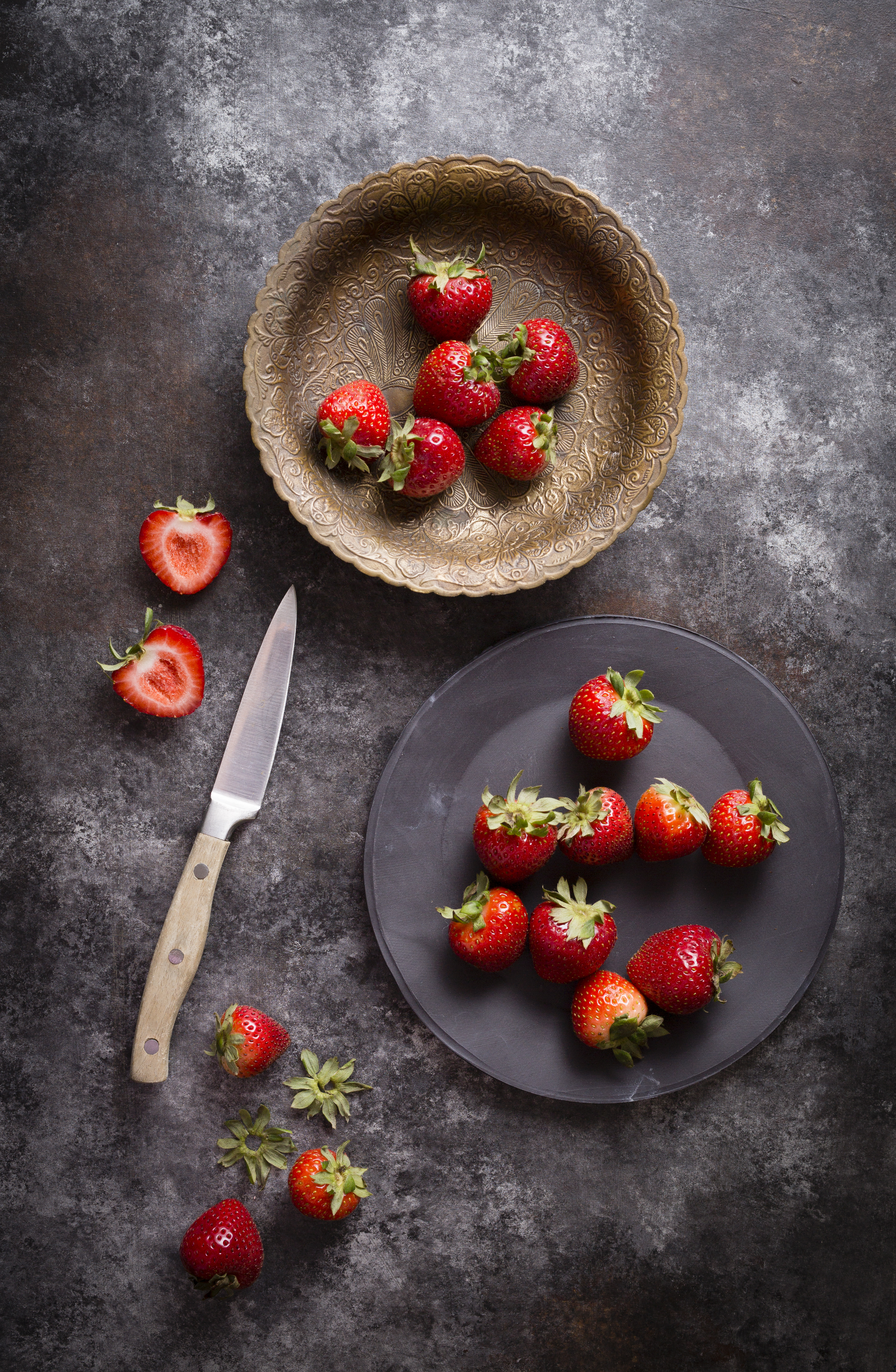 Here you go with the recipe for the best tea cake ever!! And I promise you won't stop with just one !!
Recipe from here

Strawberry Almond Tea Cake
Ingredients
Unsalted butter - ½ cup room temperature
Vegetable oil - 3 tbsp
Almond meal -1/2 cup
Sugar -1 cup
Eggs - 2nos room temperature
All-purpose flour -1½ cup
Sliced strawberries -1½ cup
Sliced almonds -1/2 cup
A pinch of orange zest
Baking powder- 1 tsp
Salt - ¾ tsp
Vanilla extract - 1 tsp
Almond extract - ½ tsp
Instructions
Preheat the oven to 350F.
Butter or line an 8" cake pan with parchment paper.
In a bowl whisk together all-purpose flour, almond meal, baking powder, and salt.
In a mixer fitted with the paddle attachment cream together butter, oil, sugar, and eggs.
Once they r light and fluffy add the vanilla and almond extracts and the orange zest.
Mix well.
Turn the mixer speed to low just fold in the dry ingredient mixture until well mixed and make sure not to overbeat.
Now fold in the sliced strawberries.
Pour the batter into the pan and top it off with sliced almonds and bake for 40 mins till it's done or a toothpick inserted comes out clean.
Once done let the cake sit in the pan for 5 mins before transferring to the cooling rack.
Once cooled completely sprinkle powdered sugar and enjoy!!