Slow Cooker Coconut Curried Lentils – Mixed lentils slow cooked with sweet potato and carrots, flavored with whole garam masalas and spices with thick coconut milk resulting in a rich, creamy, delicious and lip-smacking curry!! I bet you guys will love this curry! Simply delicious!! Goes soo well with either pilaf or flatbread!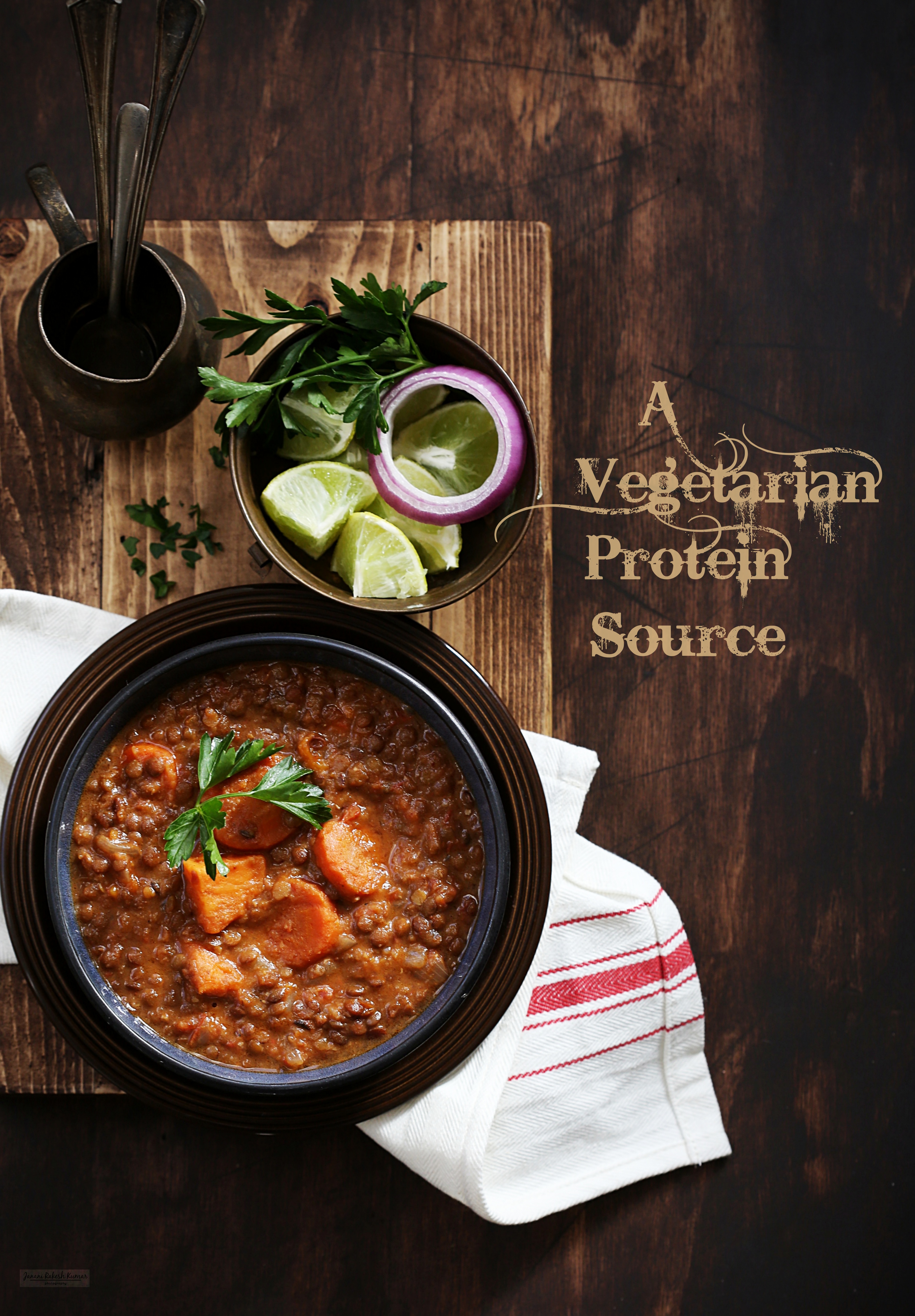 I had about three types of lentils lying in my pantry and whenever I planned to make this curry it never happened due to some reason or the other. But this weekend I made up my mind to make this curry and blog about it. So this week's recipe is for my vegetarian friends who love lentils! I made this curry along with rice pilaf for the weekend and we just loved it! It was simply yum! Turned out awesome and we licked it clean! Lip smacking it was!!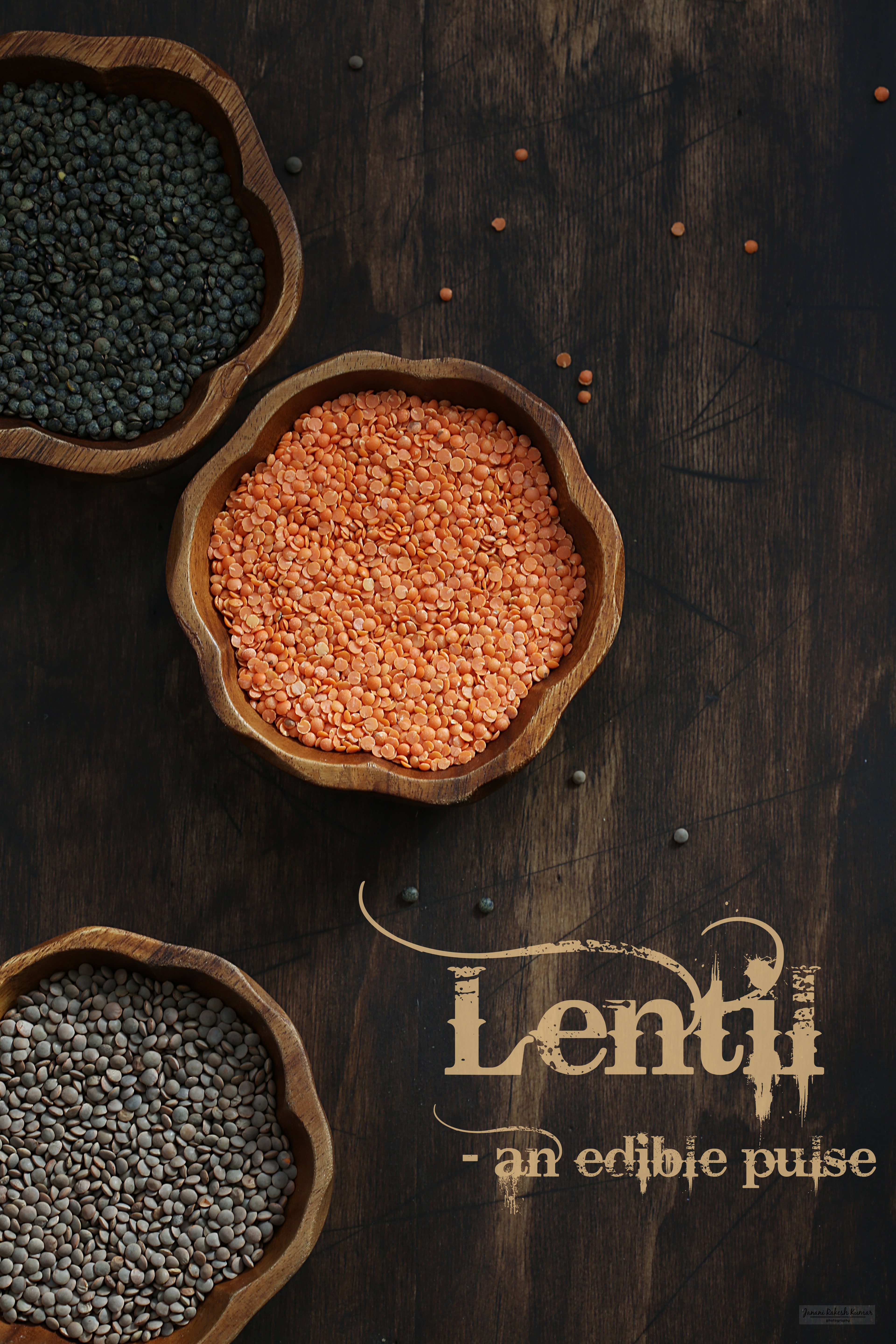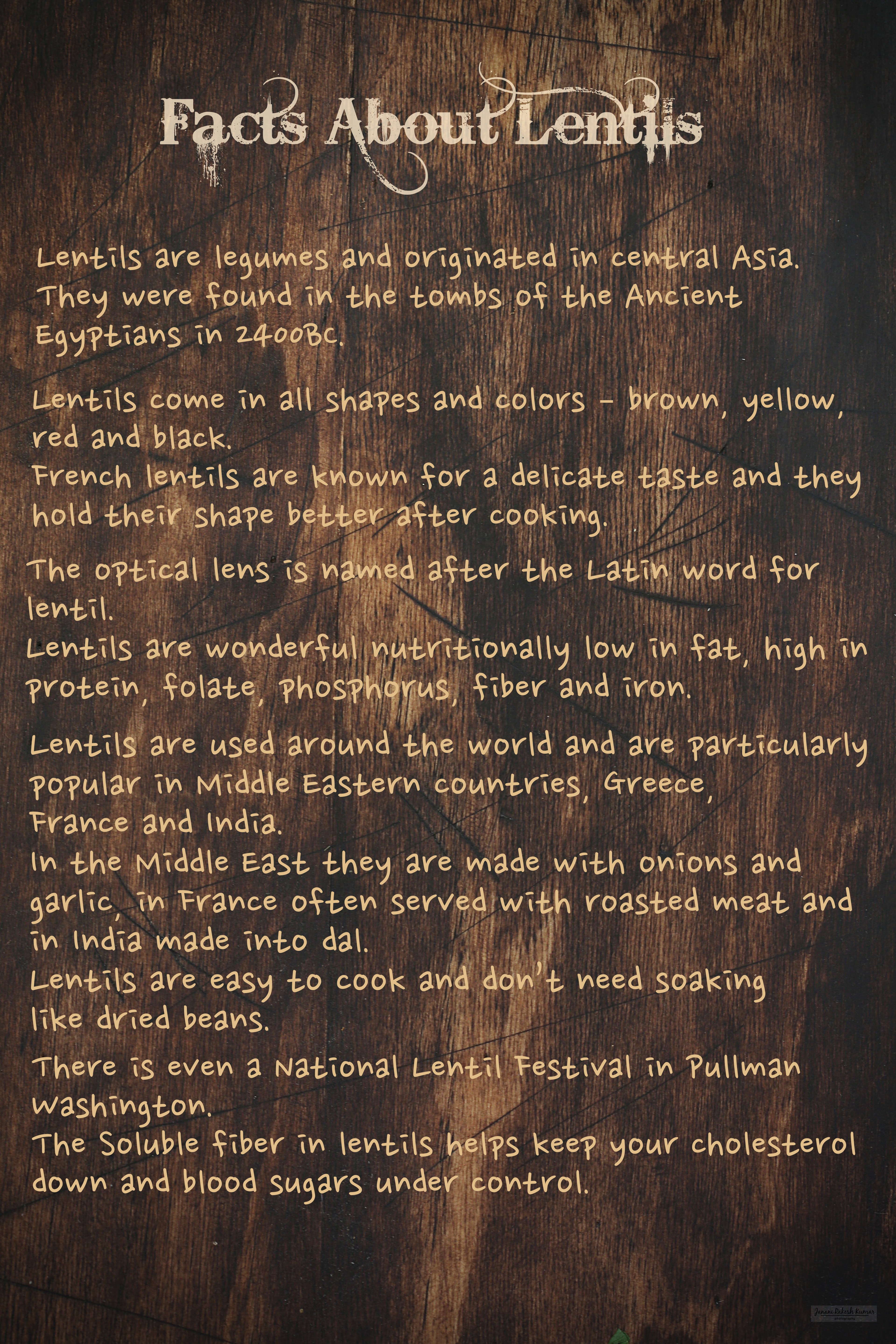 Info source: from here
I've used three different kinds of lentils but if you just have one or more it's totally fine! Sweet potatoes and carrots are purely optional I just had some leftovers so I just used them. And yes!! Coconut milk enhances the flavor of the curry and gives it a rich and creamy consistency! You can either add tinned or fresh coconut milk! You can pressure cook this curry too! I've given the recipes for both slow cooking and pressure cooking methods! Hope it helps!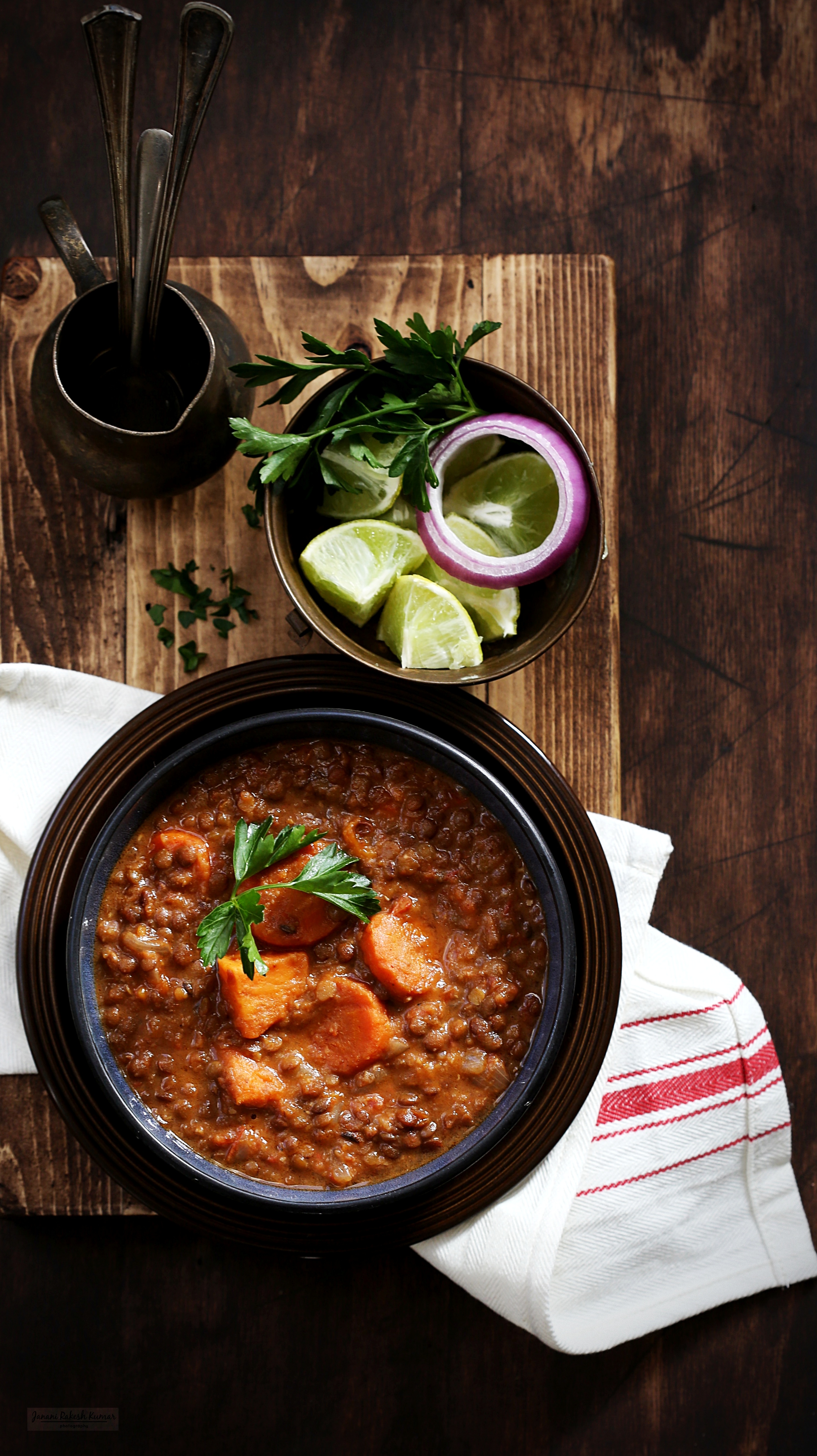 Here goes the recipe of this lip-smacking curry !!
Slow Cooker Coconut Curried Lentils
Ingredients
yellow onion - 1 finely diced
tomatoes - 3 big pureed
ginger garlic paste - 1.5 tbsp
brown lentils - 1.5 cups
red lentil - ¼ cup
french lentils - ¼ cup
sweet potato - 1 no diced into cubes
carrots - 2 nos sliced
red chili powder - 1.5 tbsp
turmeric powder - ¼ tsp
coriander powder - 1 tbsp
sugar- ½ tsp
salt to taste
garam masala -¼ tsp
cinnamon stick - 1 no
Bay leaves - 2 nos
cloves - 2 nos
cardamom - 2 nos
sombu / fennel seeds - 1 tsp
water - 3 cups
14oz. can coconut milk (full fat)
clarified butter - 2 tbsp
coriander leaves for garnishing
Instructions
Pressure cooker method:
Pressure cook the lentils and set aside.
Heat clarified butter in a sauce pan and add the fennel seeds, cinnamon stick, cardamom, cloves, and bay leaves.
once the fennel seeds splutter add the onions and the ginger garlic paste. Saute well till the raw flavor of ginger garlic paste goes off. Then add the pureed tomatoes and saute well. add the sweet potato and carrots.
Now add all the turmeric powder, red chili powder, salt,coriander powder, and sugar. and cook it in sim till the gravy reduces and starts leaving oil. Add the garam masala powder.
add the cooked lentils along with the dal water if you have any. check for the seasoning and simmer the curry for few mins.
Then stir in the coconut milk and simmer for two mins. check for seasoning. and garnish with coriander leaves and serve hot with rice pilaf or flatbread.
Slow cooker method
Heat clarified butter in a sauce pan and add the fennel seeds, cinnamon stick, cardamom, cloves, and bay leaves.
once the fennel seeds splutter add the onions and the ginger garlic paste. Saute well till the raw flavor of ginger garlic paste goes off.
Then add the pureed tomatoes and saute well. add the sweet potato and carrots.
Now add all the turmeric powder, red chili powder, salt,coriander powder, and sugar. and cook it in sim till the gravy reduces and starts leaving oil. Add the garam masala powder. Mix well.
Now add this gravy to the slow cooker along with the lentils and 3 cups of water. check for the seasoning and slow cook the curry in high for 4 hours or in low for 8 hours till the lentils are fully cooked.
Once the lentils are cooked stir in the coconut milk and let it cook for 5 more mins. check for seasoning. and garnish with coriander leaves and serve hot with rice pilaf or flatbread