Sakkarai Pongal / Sweet Pongal – lentil and rice pudding flavored with cardamom and sweetened with jaggery and garnished with ghee roasted cashews and raisins😋😋 simply delicious and comforting 💚💚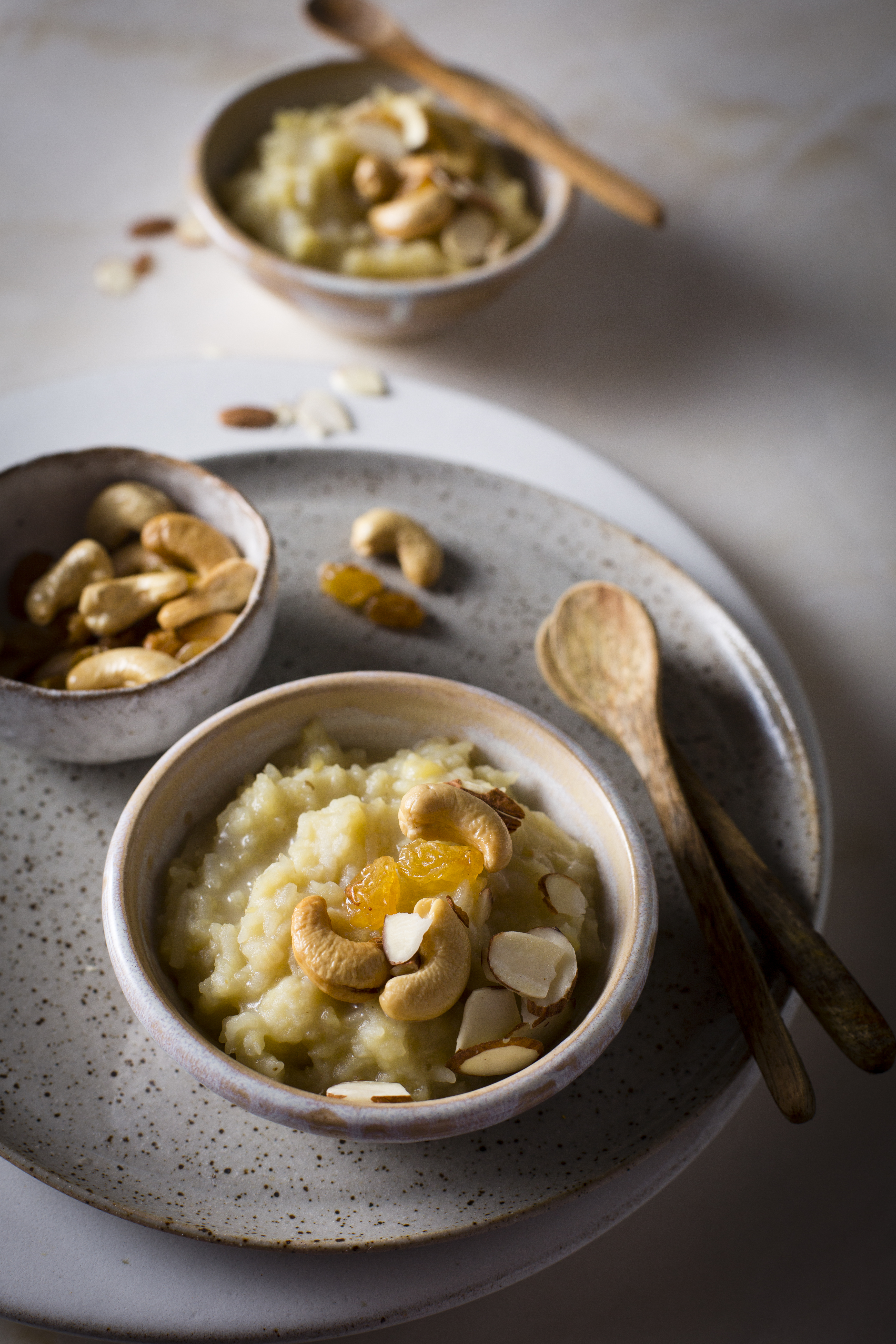 This dessert is a must in all festivals with vada and payasam in every Tamilian home😊 and no Tamil festival is complete without vada, payasam and sakkarai pongal😊 This sweet is also one of the most common prasad offered to the god in any temple. I've used jaggery to sweeten it up as it's done traditionally this way but you can use sugar too if you'd prefer.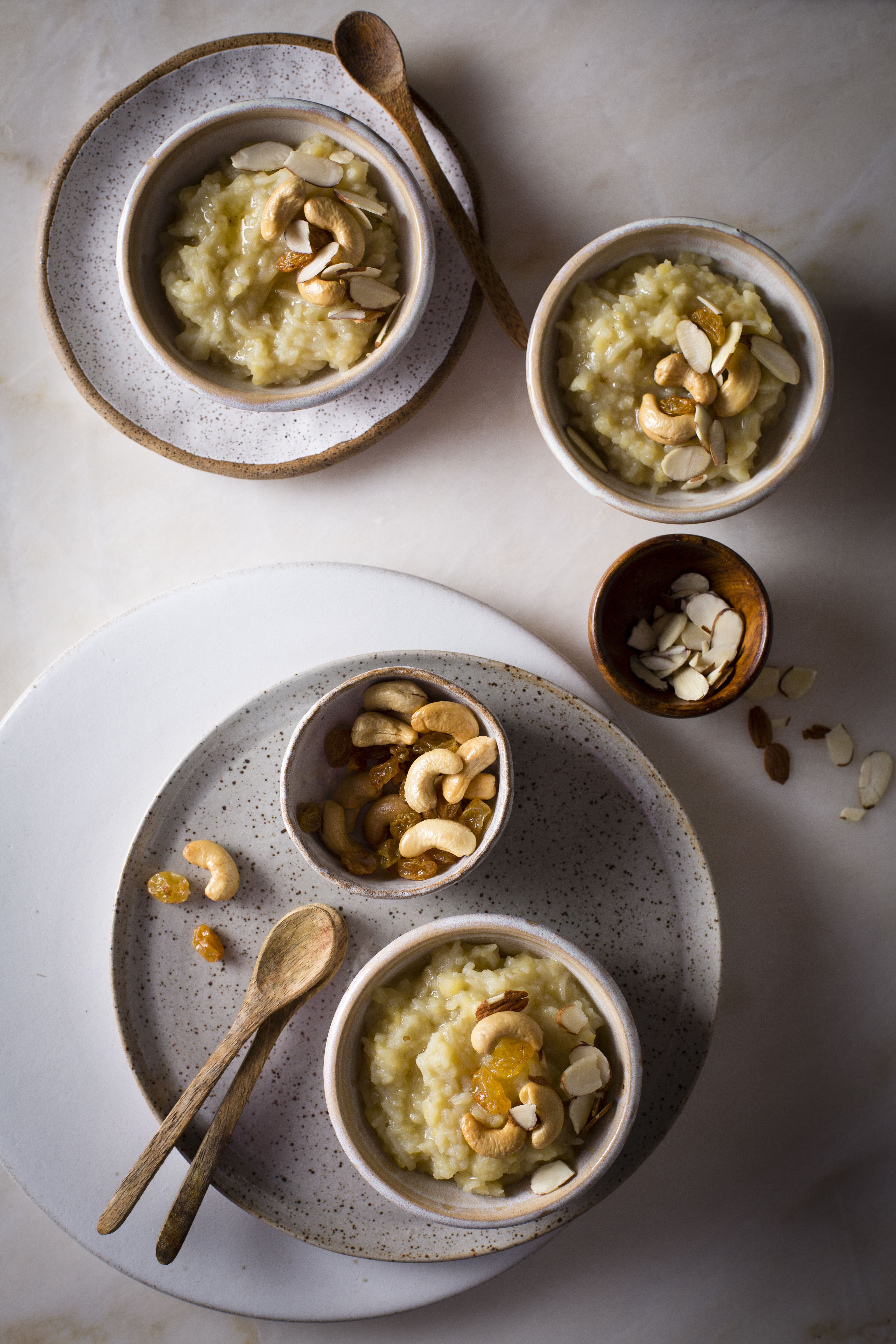 Here goes the recipe of the most comforting dessert ever!!!!
Sakkarai Pongal / Sweet Pongal
Ingredients
regular rice - ½ cup
Split moong dal- ½ cup
jaggery - ½ cup
water for jaggery syrup - ½ cup
water to cook rice and dal - 3 cups
Cardamom pods - 3 nos crushed
Cashews
Raisins
Ghee- 2tbsp
Instructions
Roast dal and rice till you get a nice aroma. Do not brown it. Then rinse them well and set aside.
Pressure cook dal and rice with three cups of water. Set aside
Roast the cashews and raisins in ghee and set aside.
Heat jaggery with ½ cup of water and crushed cardamom pods till it's dissolved completely. Switch off and filter the jaggery syrup to remove the impurities.
Heat a pan add the jaggery syrup and the rice and dal mixture and mix well until combined. Garnish with roasted cashews and raisins.
Enjoyyy.