Pumpkin Crumb Cake Muffins – moist and not too sweet muffins and with that maple icing on top!!! Sooo delicious 😋😋Just perfect for this festive season and it's an easy peasy one bowl muffin recipe! Just throw all the ingredient whisk together and you're done!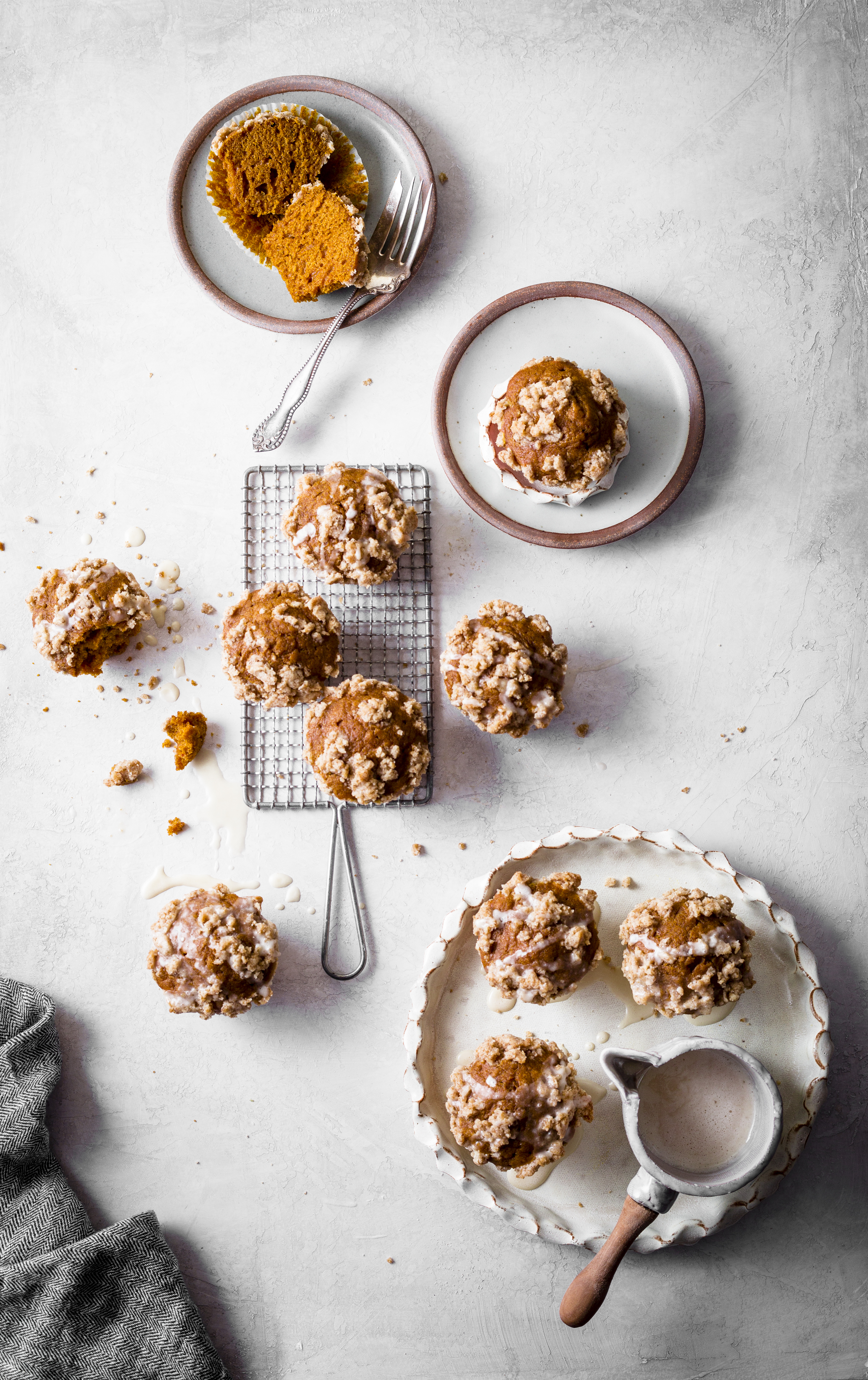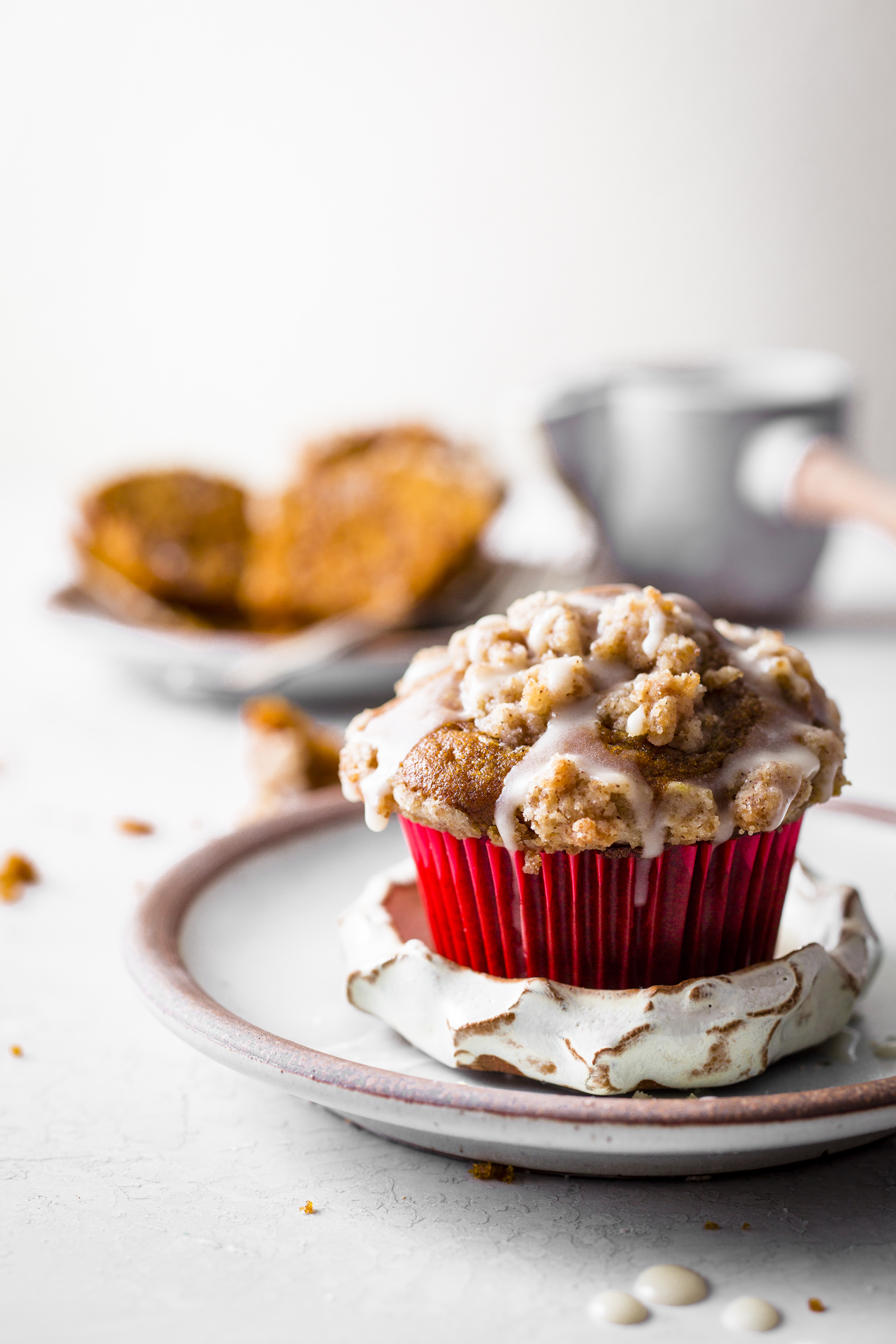 These muffins are soo perfect for breakfast!! I love cakes and muffins for breakfast and this one is sooo perfect! Moist light and soo delicious 😋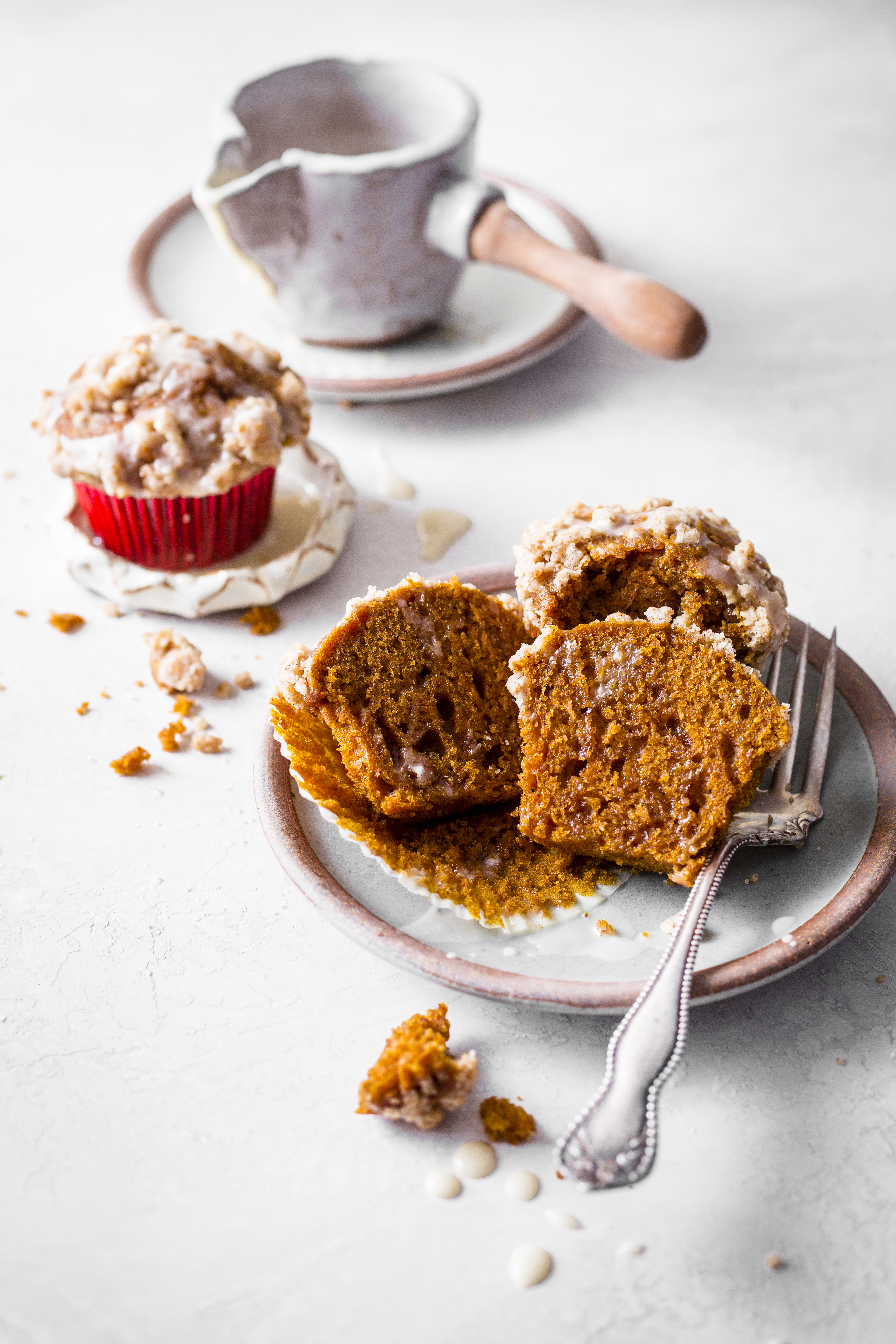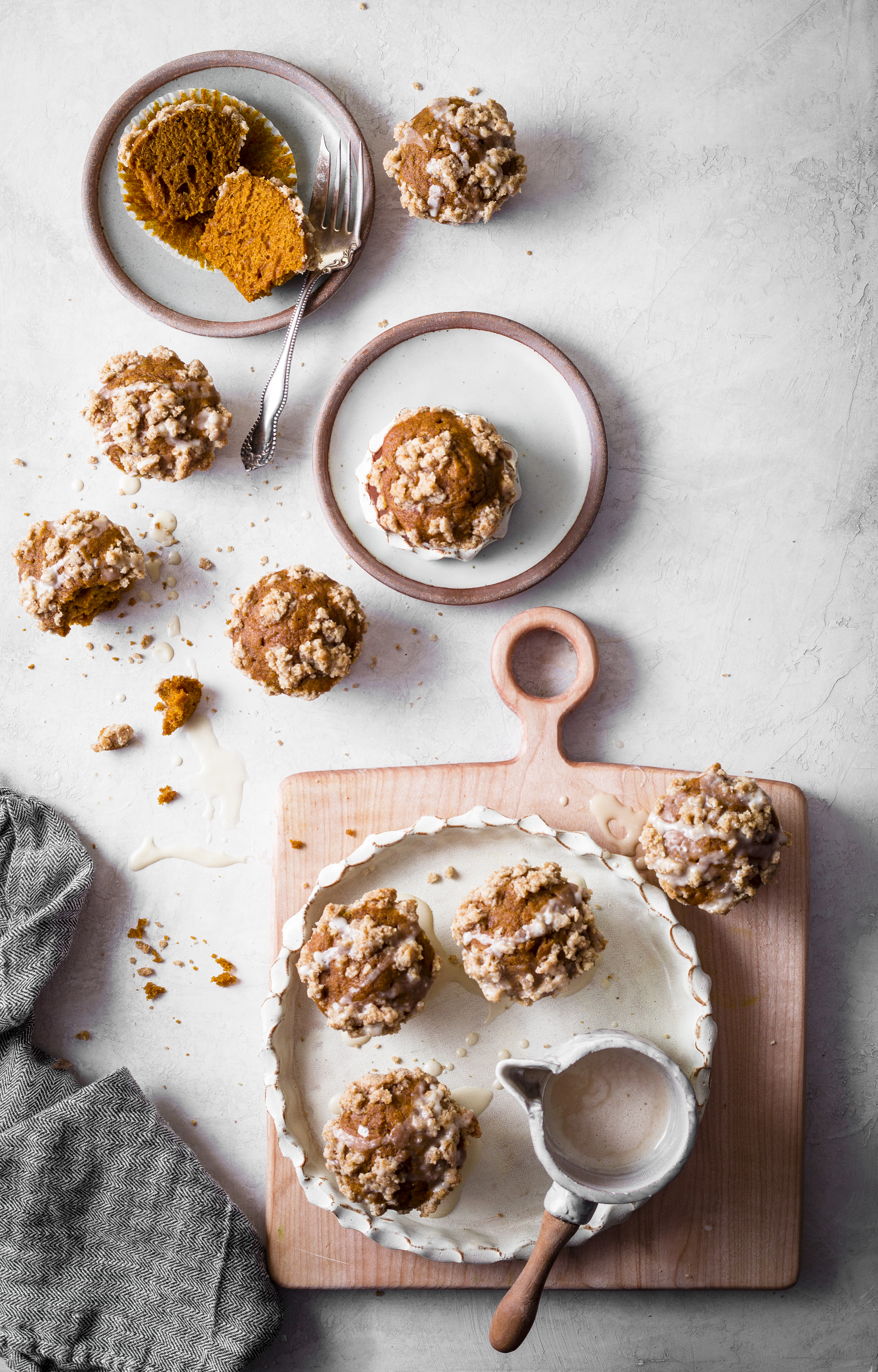 Here you go with the recipe of the moistest and tastiest pumpkin muffins ever!!
Recipe from here!

Pumpkin Crumb Cake Muffins
Ingredients
All-purpose flour -13/4 cup
Milk-1/4 cup room temperature
Egg - 2 at room temp
Pumpkin purée -11/2 cup
Light or dark brown sugar-1/2 cup
Granulated sugar-1/2 cup
Vegetable or canola oil-1/2 cup
Salt-1/2 Tsp
Pumpkin pie spice-1 tsp
Ground cinnamon -2 tsp
Baking soda-1 tsp
For the topping
All-purpose flour-3/4 cup
Granulated sugar-1/4 cup
Dark brown sugar -1/4 cup
Pumpkin spice -1 tsp
Unsalted butter -6 tbsp melted
Maple icing
Powdered sugar-3/4 cup
Maple syrup-1 tbsp
Milk-1 tbsp
Instructions
Preheat oven to 425 f.
Line a 12 count muffin pan with cupcake liners.
In a bowl whisk together flour, baking soda, pumpkin spice, cinnamon and salt and set aside.
In another bowl whisk together pumpkin purée, oil, milk, eggs, granulated sugar and powdered sugar until well mixed and set aside.
Pour the wet ingredients into the dry and just fold in until fully mixed with no flour pockets.
Spoon the batter into the prepared muffin pan until almost full.
For the Crumb topping:
Whisk together flour, granulated sugar, brown sugar and pumpkin pie spice until well combined. Pour in the melted butter and mix well until crumbs form.
Spoon the crumbs on top of the batter and press them gently.
Bake for 5 mins in 425 f then with the muffins inside the oven set the temperature to 350f and bake for an additional 16 - 17 minutes till they r done or toothpick inserted comes out clean. The total bake time for these muffins is 20-22 mins.
Once done allow the muffins to sit in the pan for five minutes before transferring them to the cooling rack.
The muffins should be cooled completely before icing them.
For the icing, whisk together all the ingredients listed under icing until smooth.
Drizzle over the muffins and enjoy!
Cover them tightly and they stay fresh at room temperature for 1-2 days or in the refrigerator for up to a week