Pumpkin Bundtlets – aren't they cute?? Not just cute they are delicious as well!! This is such an easy recipe and I bet you can't go wrong with it!! And soo perfect for this season!!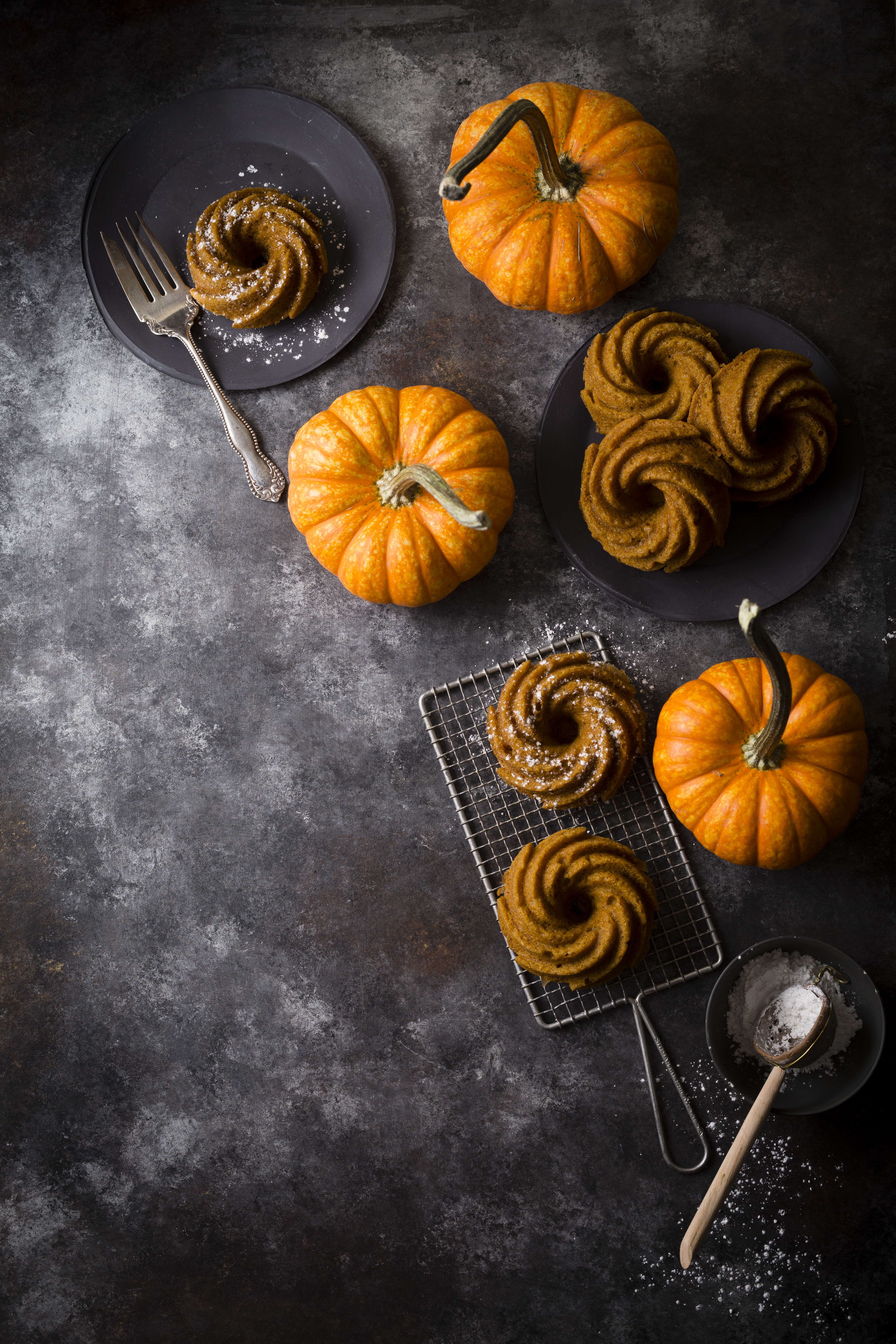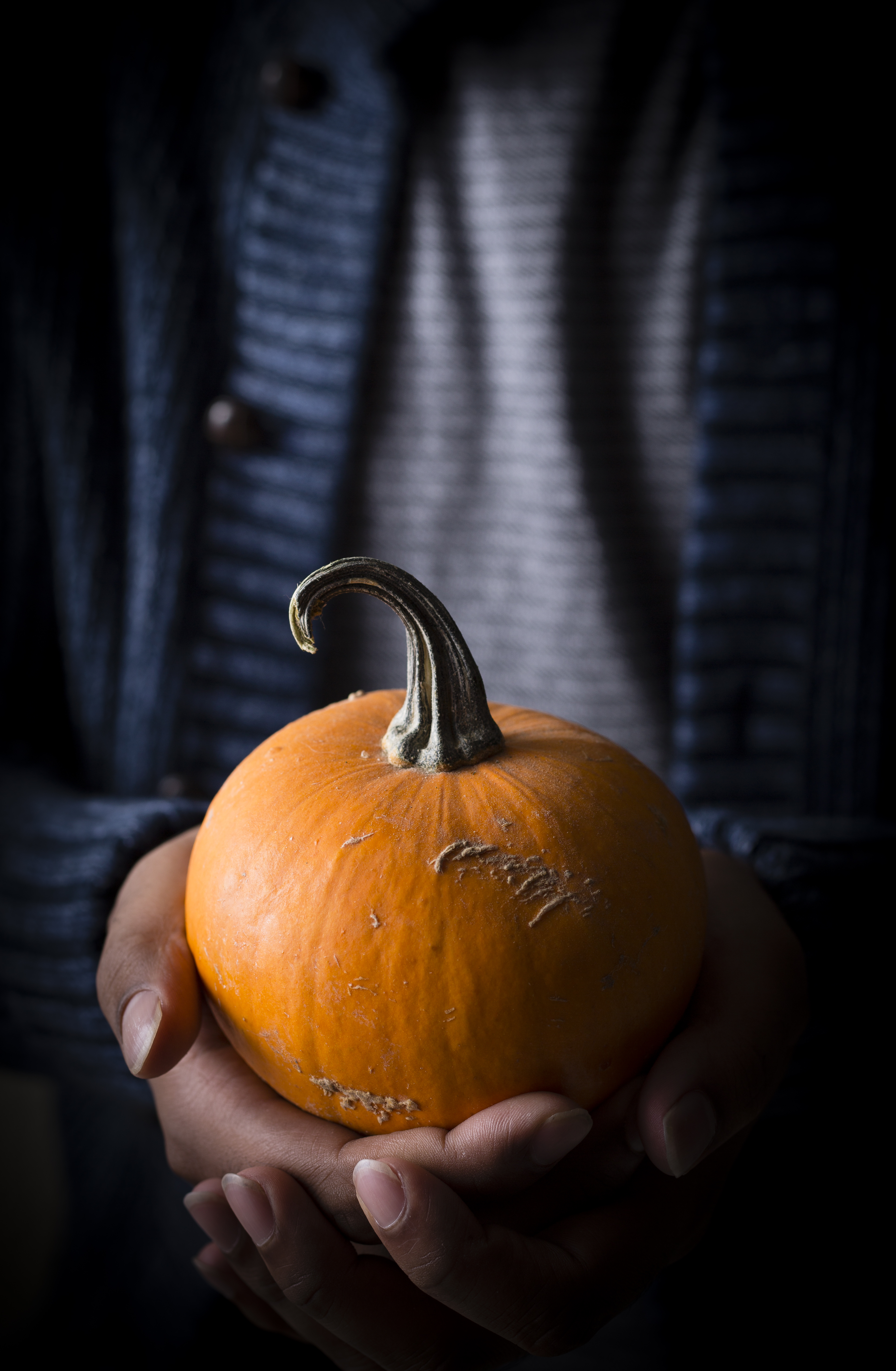 The best part of this cake is that it lasts for many days and it gets better and better with days.. I just dusted the cake with powdered sugar but you can make a cream cheese frosting to make the cake more decadent 😋😋
Without much talking here you go with the recipe!!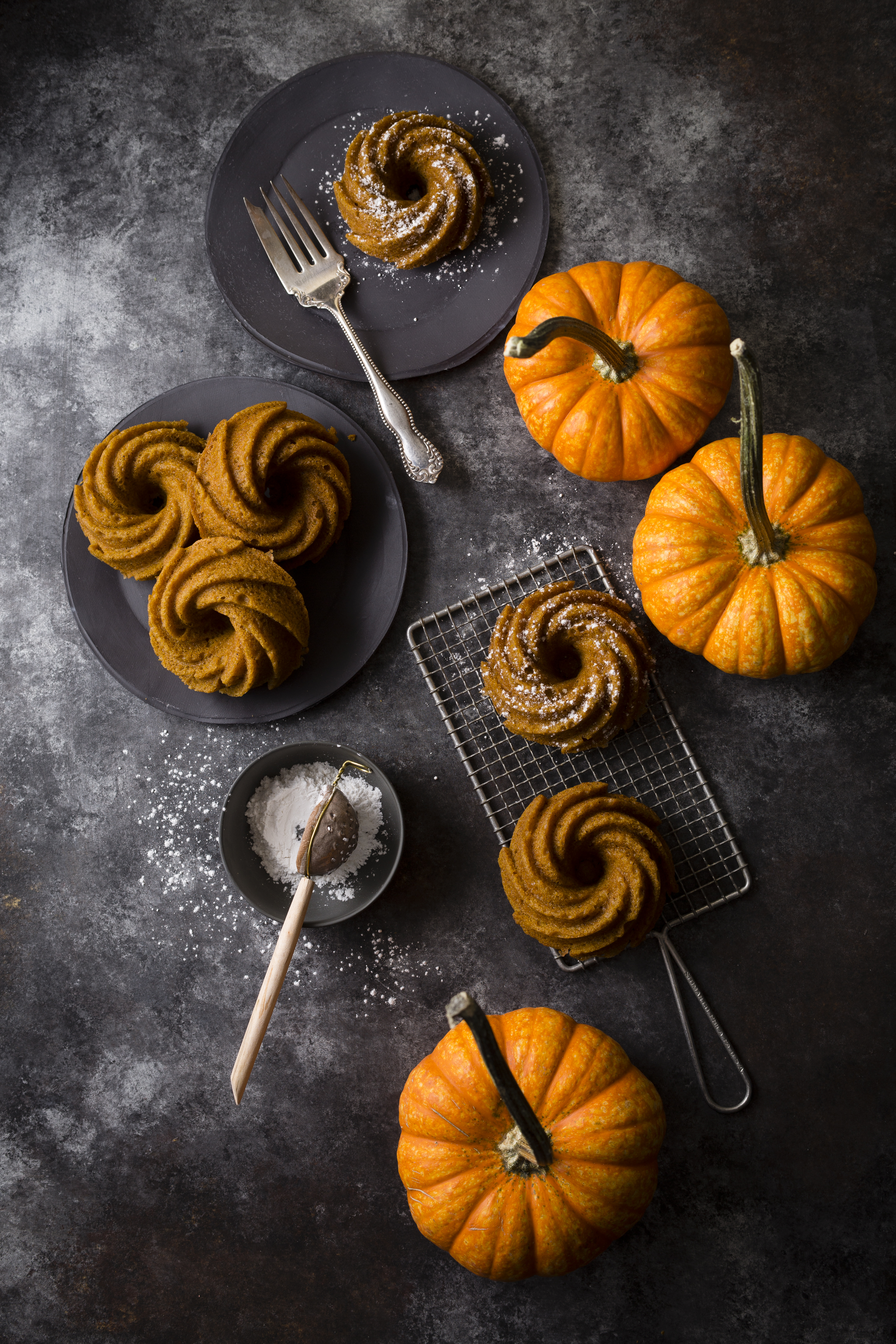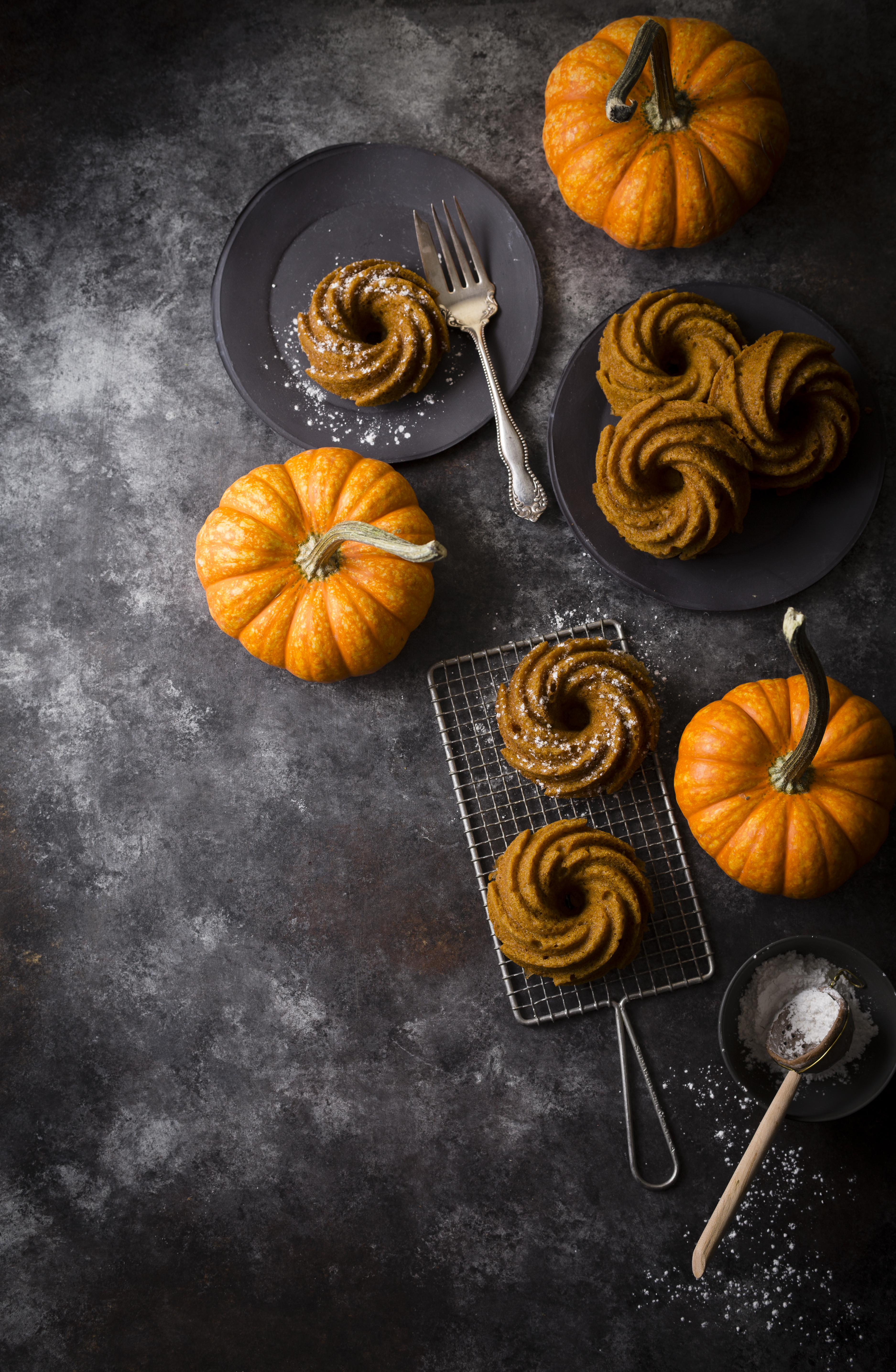 Recipe from here!

Pumpkin Bundtlets
Ingredients
All-purpose flour- 21/4 cups
Granulated Sugar -3/4 cup
Dark Brown sugar-1/2 cup
Eggs ( room temperature)-3 no
Vanilla extract -1 tsp
Well shaken buttermilk-3/4 cup
Canned pumpkin -11/4 cup
Salt-1/2 tsp
Cloves-1/4 tsp
Ginger-1/4 tsp
Nutmeg-1/2 tsp
Cinnamon-21/2 tsp
Baking soda-1tsp
Baking powder-2tsp
Unsalted butter softened-3/4 cup or 11/2 stick
Powdered sugar for dusting
Instructions
Preheat oven to 350f
Butter a mini bundtlette pan very well.
In a bowl whisk together the flour, baking powder, baking soda, nutmeg, ginger, cinnamon, cloves, and salt.
In another bowl whisk together vanilla, buttermilk, and pumpkin puree.
In a bowl of a stand mixer fitted with a paddle attachment cream together butter, sugar and brown sugar until light and fluffy.
Now add one egg at a time until they are well mixed.
Now alternate the flour and pumpkin mixture on low speed starting and ending with the flour mixture. Don't over mix.
Pour the batter into the prepared pan and bake for 30 - 45 mins till a toothpick inserted comes out clean.
Once baked taker the cake cool in the pan for five mins before transferring to the cooling rack!
Once cooled dust with powdered sugar and enjoy!!