Pistachio Strawberry Linzer cookies – Delicious not too sweet cookies sandwiched with strawberry jam!! 😋😋 need I say more?? Simply delicious 😋😋 and soo perfect for Christmas 🎄 Love baking cookies during this time of the year😊 the house smells soo good and festive!!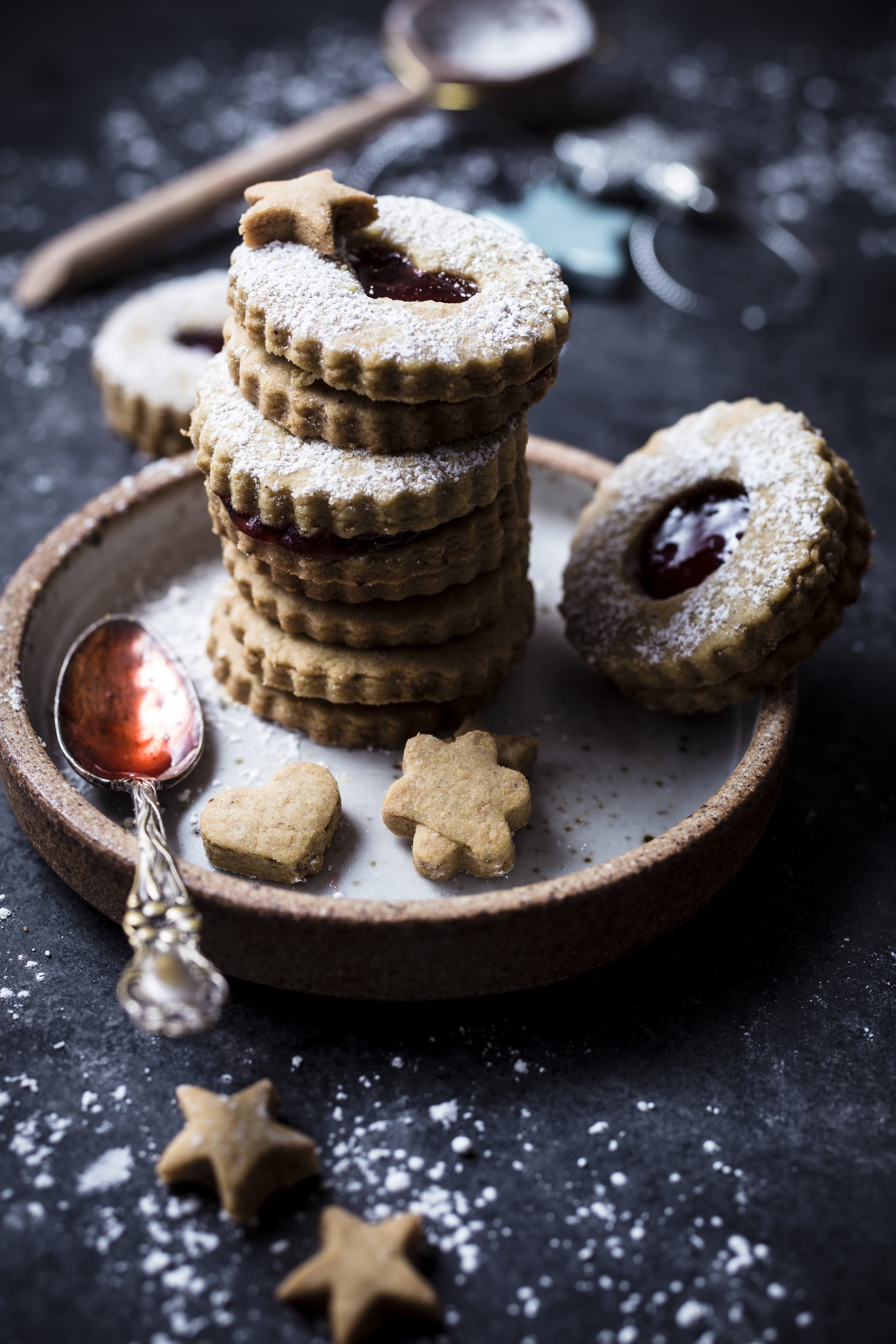 I've used strawberry jam to sandwich these but you can use any flavored jam or jelly!! The cookies have a nutty flavor and it's soo good 😋 Simply delicious 😋 enjoyed baking and photographing these💚💚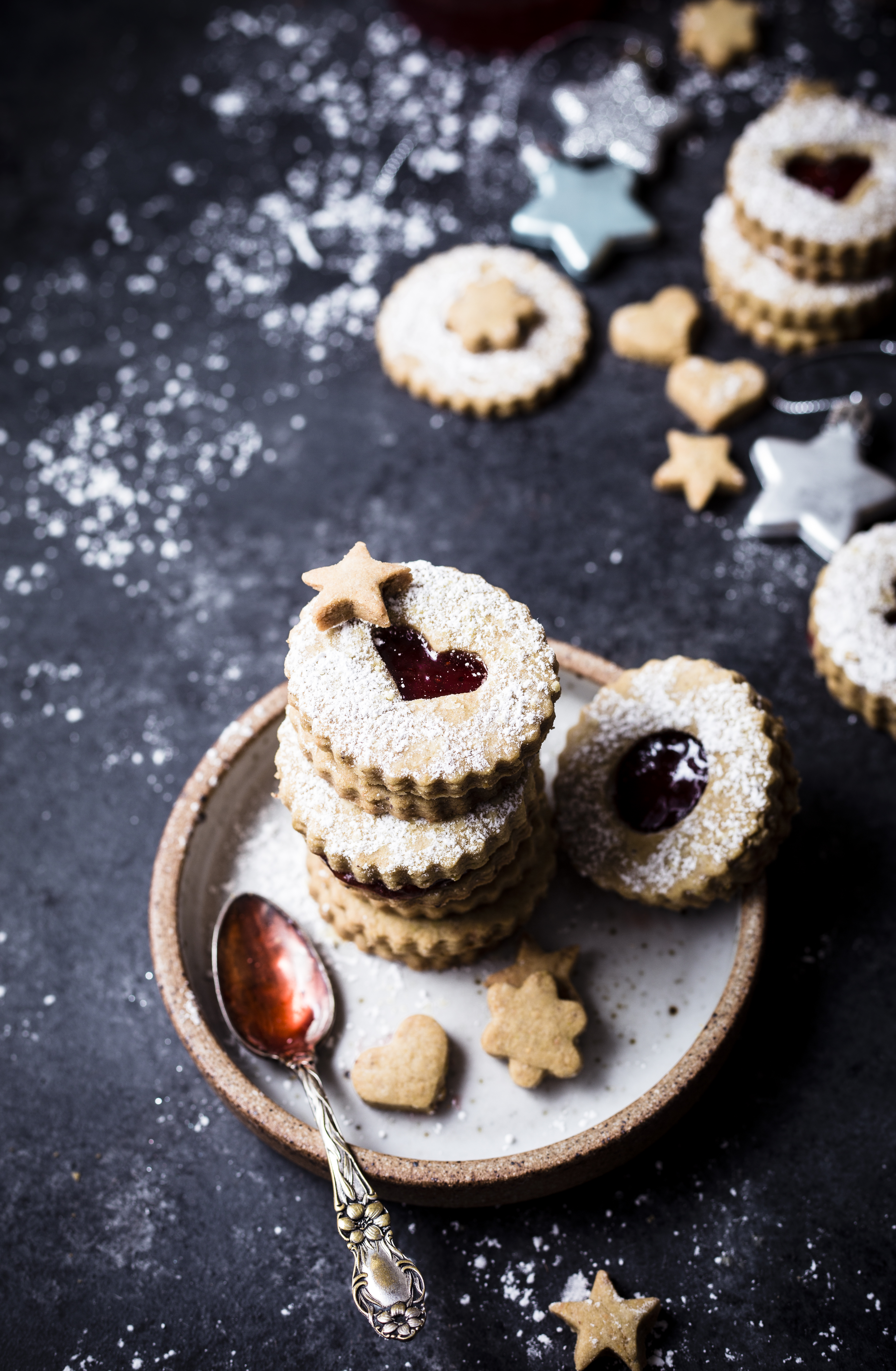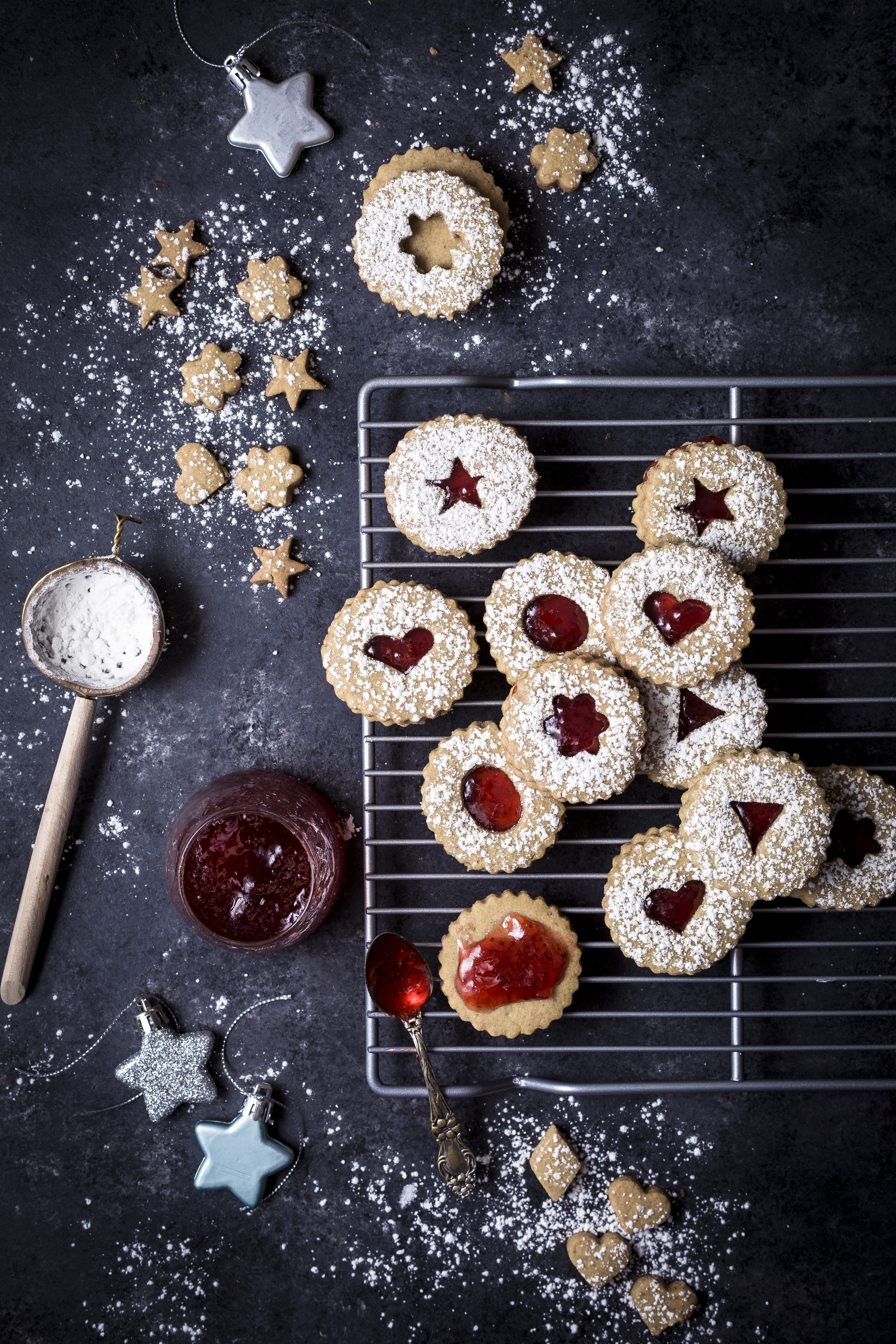 Here you go with the recipe!!
Pistachio Strawberry Linzer Cookies
Ingredients
Shelled pistachios-2/3 cup
Light or dark brown sugar-2/3 cup
Vanilla extract -1½ tsp
One large egg at room temperature
Unsalted butter softened-1/2 cup
Salt-1/2 Tsp
Ground cinnamon-1 tsp
Baking powder-1/2 tsp
All-purpose flour-21/2 cups
Jam or jelly any flavor
Powdered sugar for dusting
Instructions
Pulse the pistachios and ⅓ cup brown sugar to a very fine crumb in a food processor.
In a bowl whisk together flour, baking powder, Cinnamon and salt. Set aside.
In an electric mixer fitted with a paddle attachment beat together the remaining ⅓ cup brown sugar and butter until smooth and creamy.. add in the vanilla extract and egg beat until well combined.
Add the dry mixture and ground pistachio mixture to the wet mixture and mix on low until everything is combined and forms a dough.
Divide the dough into two equal portions. Flatten them as discs and refrigerate them for at least 3 hours ( up to 4 days).
If you are chilling for longer than 3 hours allow them to sit in the room temperature for 30 minutes before you roll them.
Preheat oven to 350 f. Line them with baking mats or parchment paper.
Remove one disc from the refrigerator. Generously flour the surface where you want to roll the dough, your hand and the rolling pin... roll the dough for about ¼ inch thick. Using round cookie cutters cut And place them on the baking sheet 2 " apart.
Repeat the same with other disc cutting out the doughnut shapes.
Bake the whole rounds for 11 mins till the edges are slightly brown and doughnut shapes for 10 mins. Let them cool in the sheet for ten minutes before transferring to the wire rack.
Now once the cookies are completely cooled dust the powdered sugar to the doughnut shapes cookies.
Spread ½ tsp jam on the Whole cookies and s place the doughnut ones on top like a sandwich !!Enjoy!!
Recipe from
here
!