Peanut Butter Granola With Cocoa Nibs And Bittersweet Chocolate – Best granola I've made till date! It's soo delicious with cocoa nibs, roasted almonds, and chocolate I just don't stop with it for breakfast but I keep munching it all day😋😋 Soo addictive not too sweet and simply delicious ❤️ And not to mention it's gluten free and vegan !!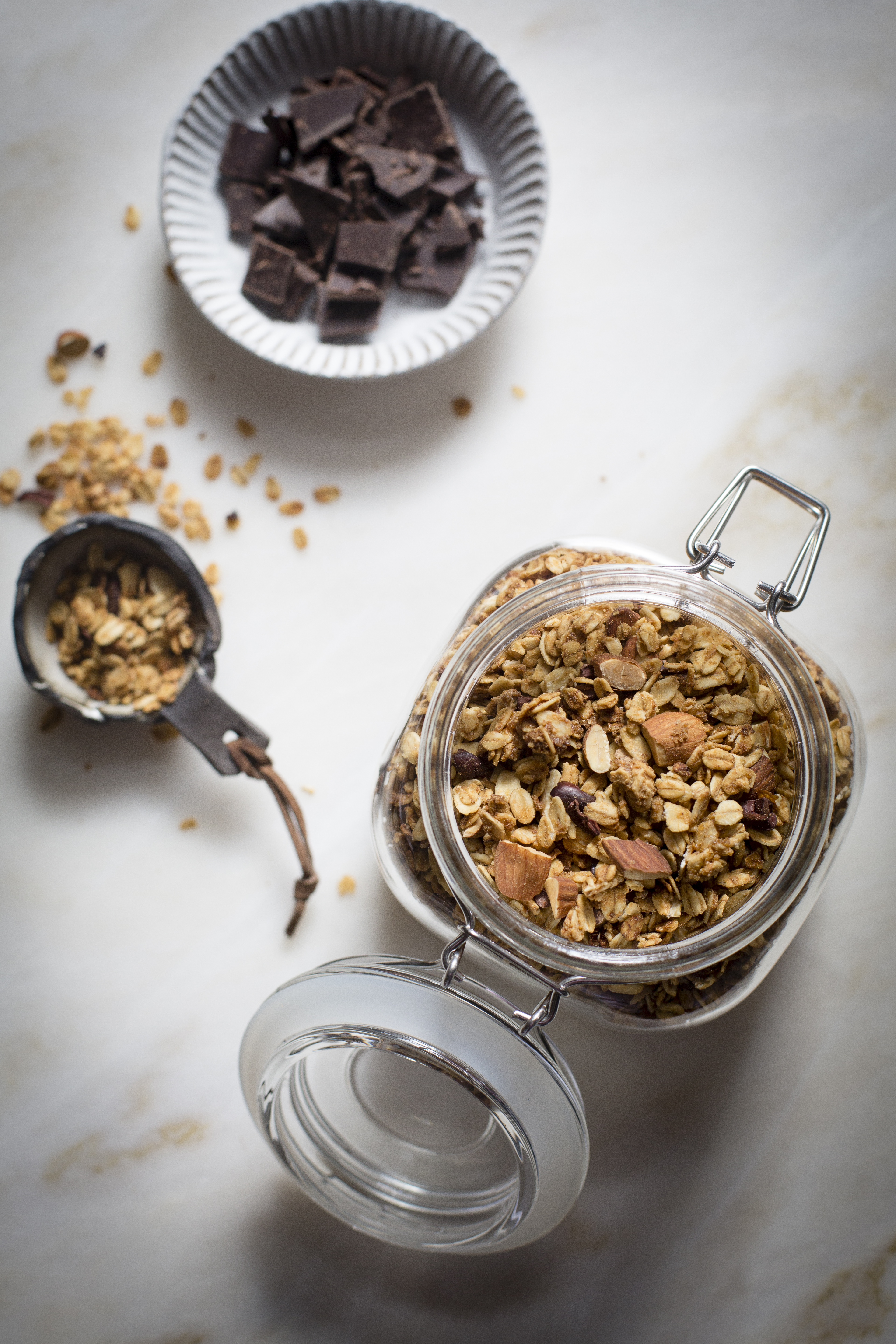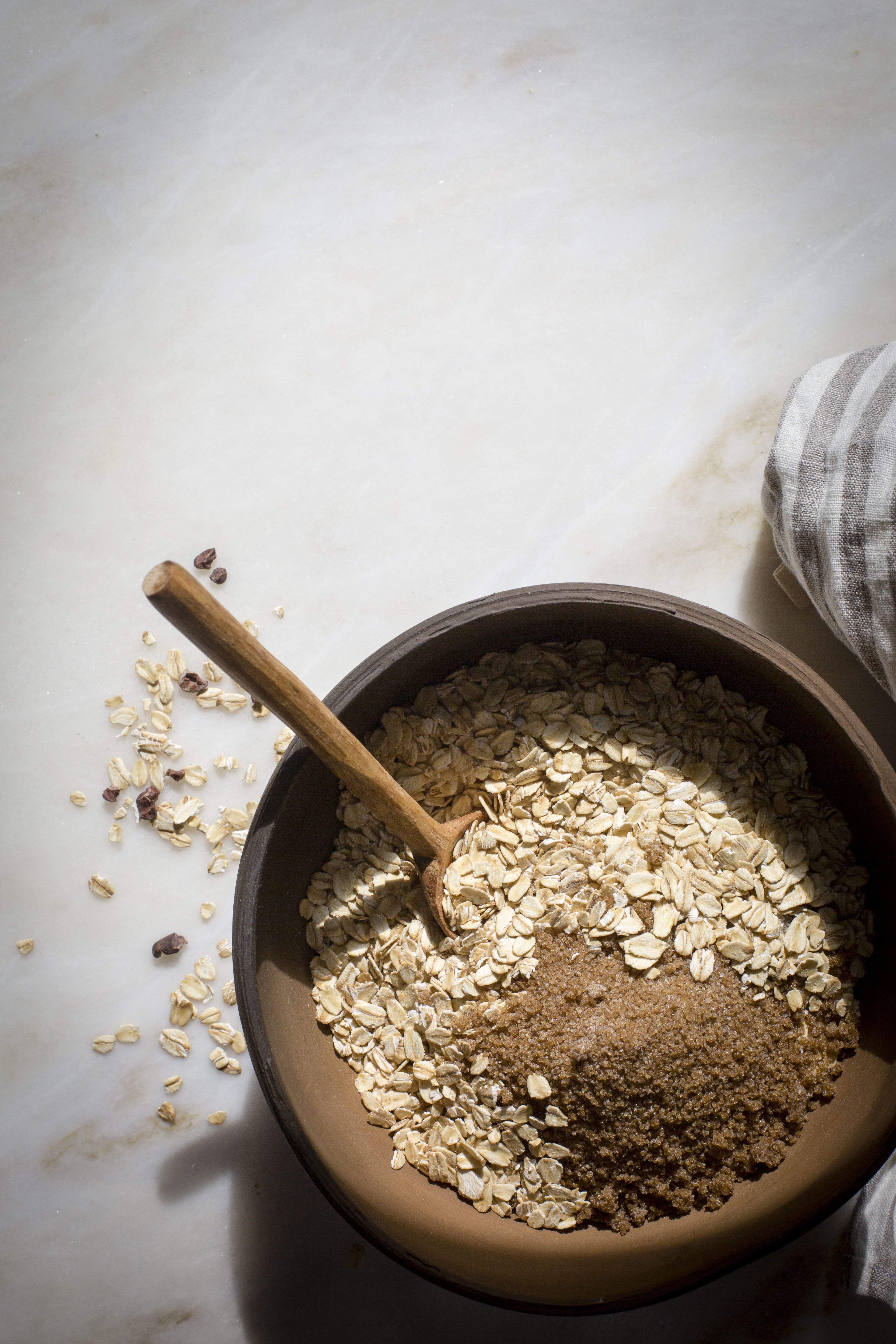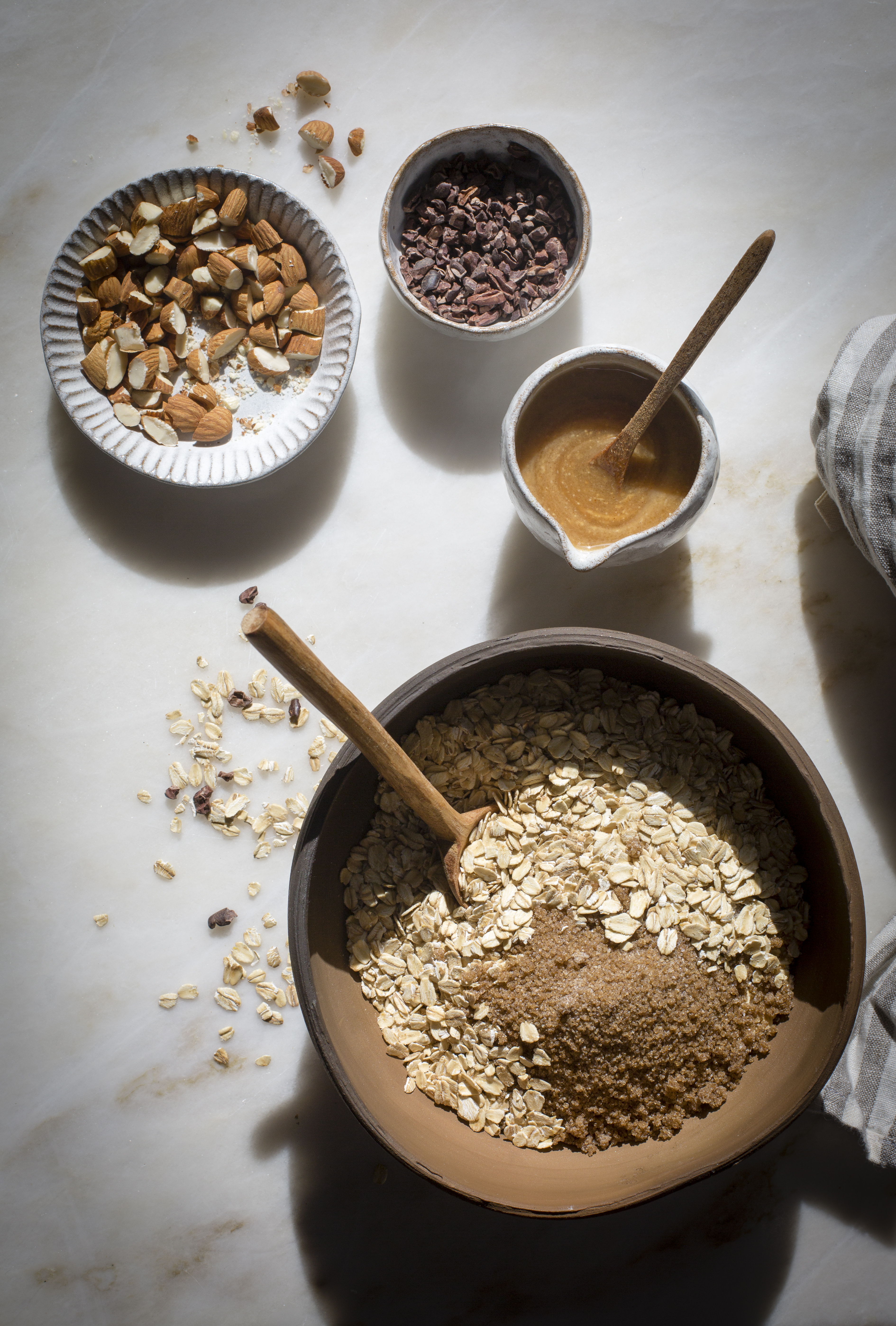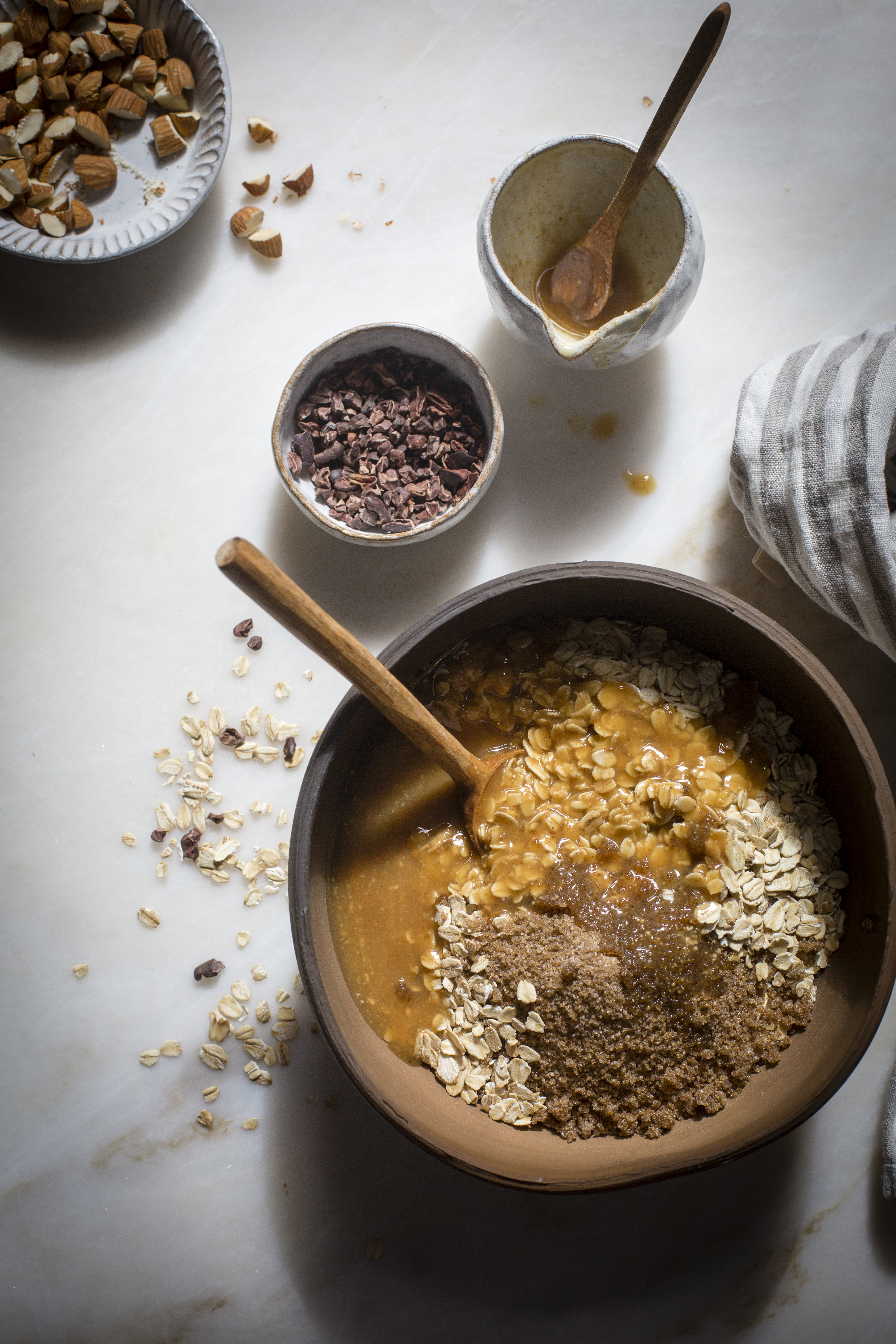 I saw this recipe on the bojon gourmet blog. Alanna has adapted this recipe from Sarah Kieffer's book – The Vanilla Bean Baking Book: Recipes for Irresistible Everyday Favorites and Reinvented Classics. I love the recipes and photography of both Alanna and Sarah! Soo inspiring guys!! Do check out their blogs for gorgeous photography and lip smacking recipes !!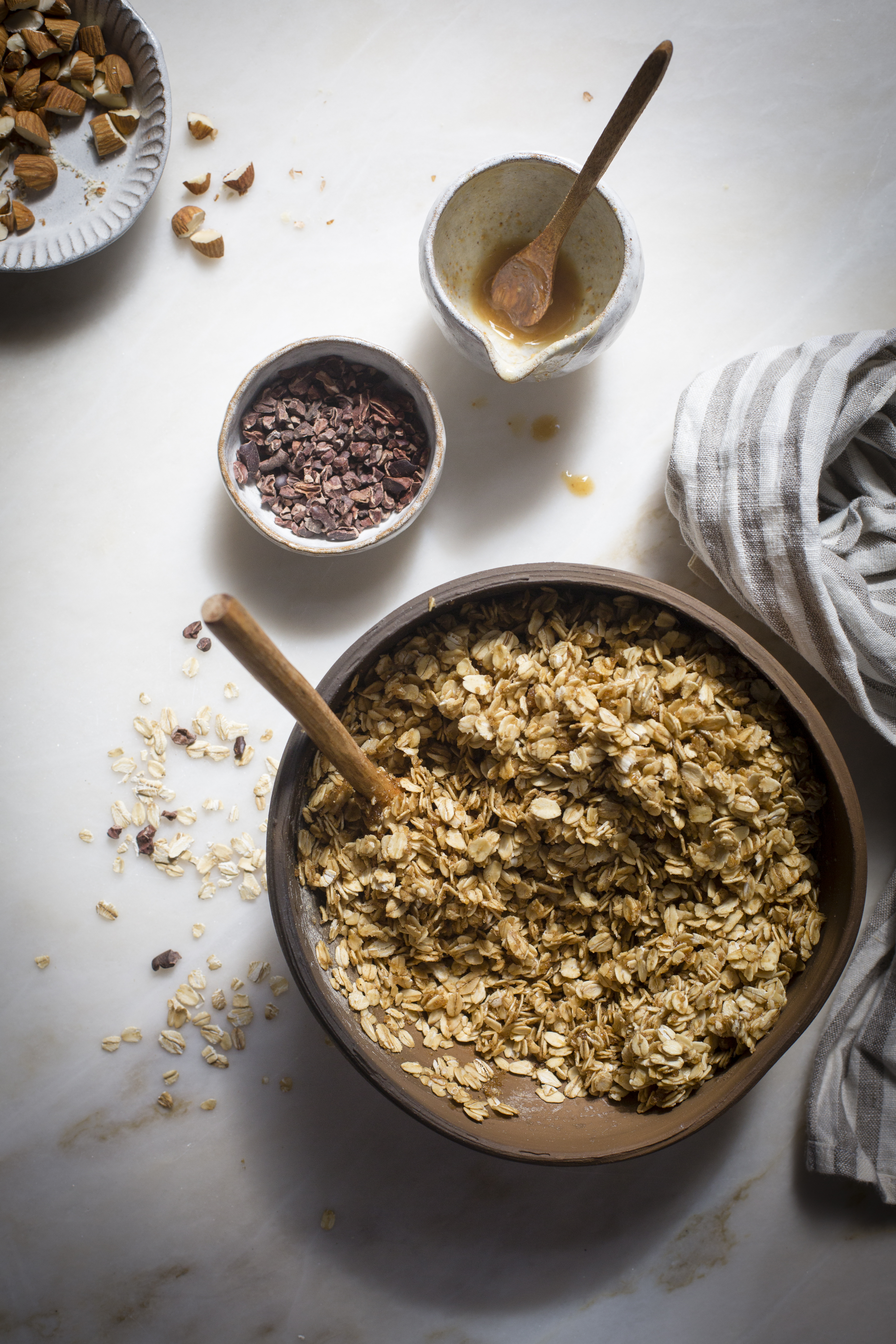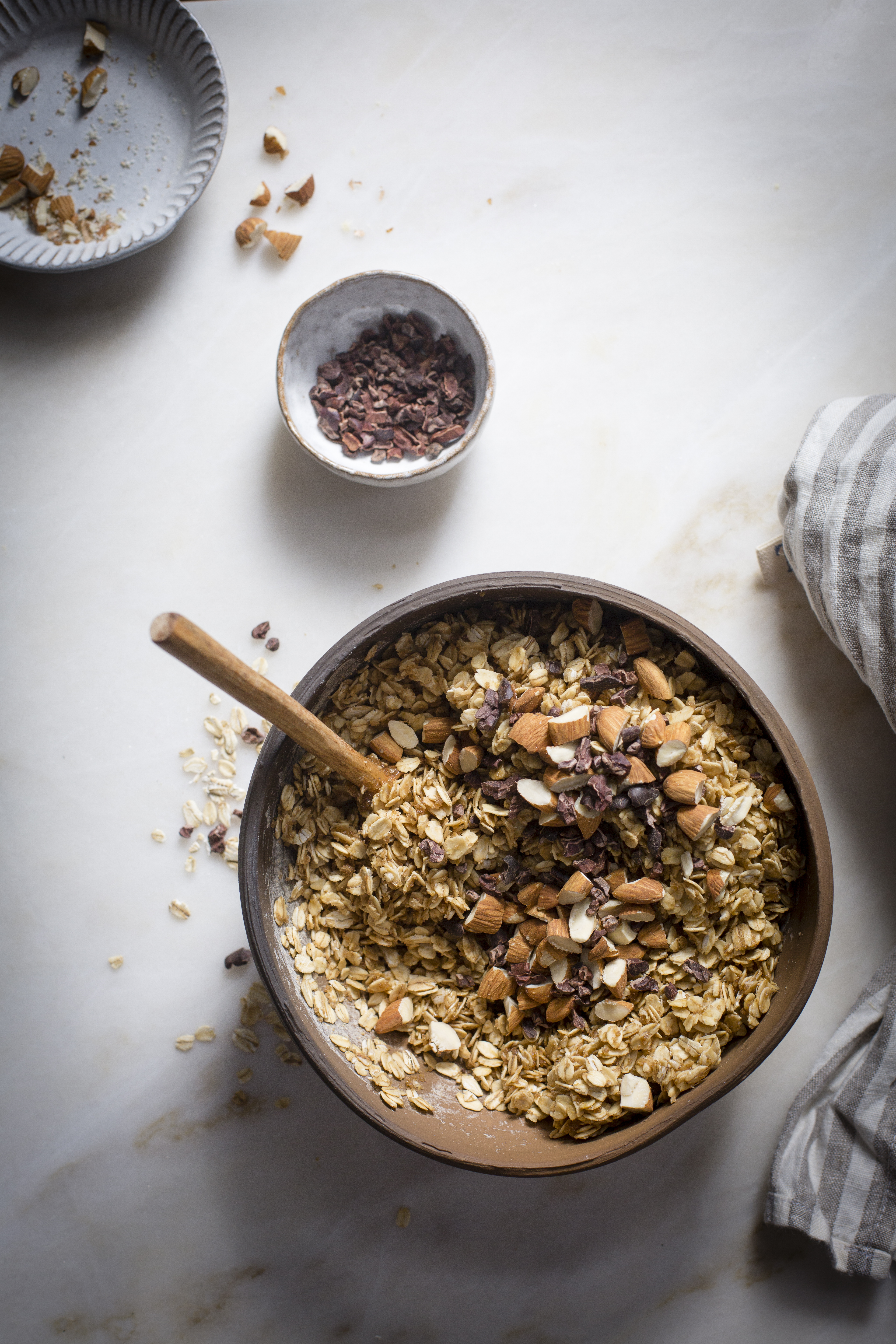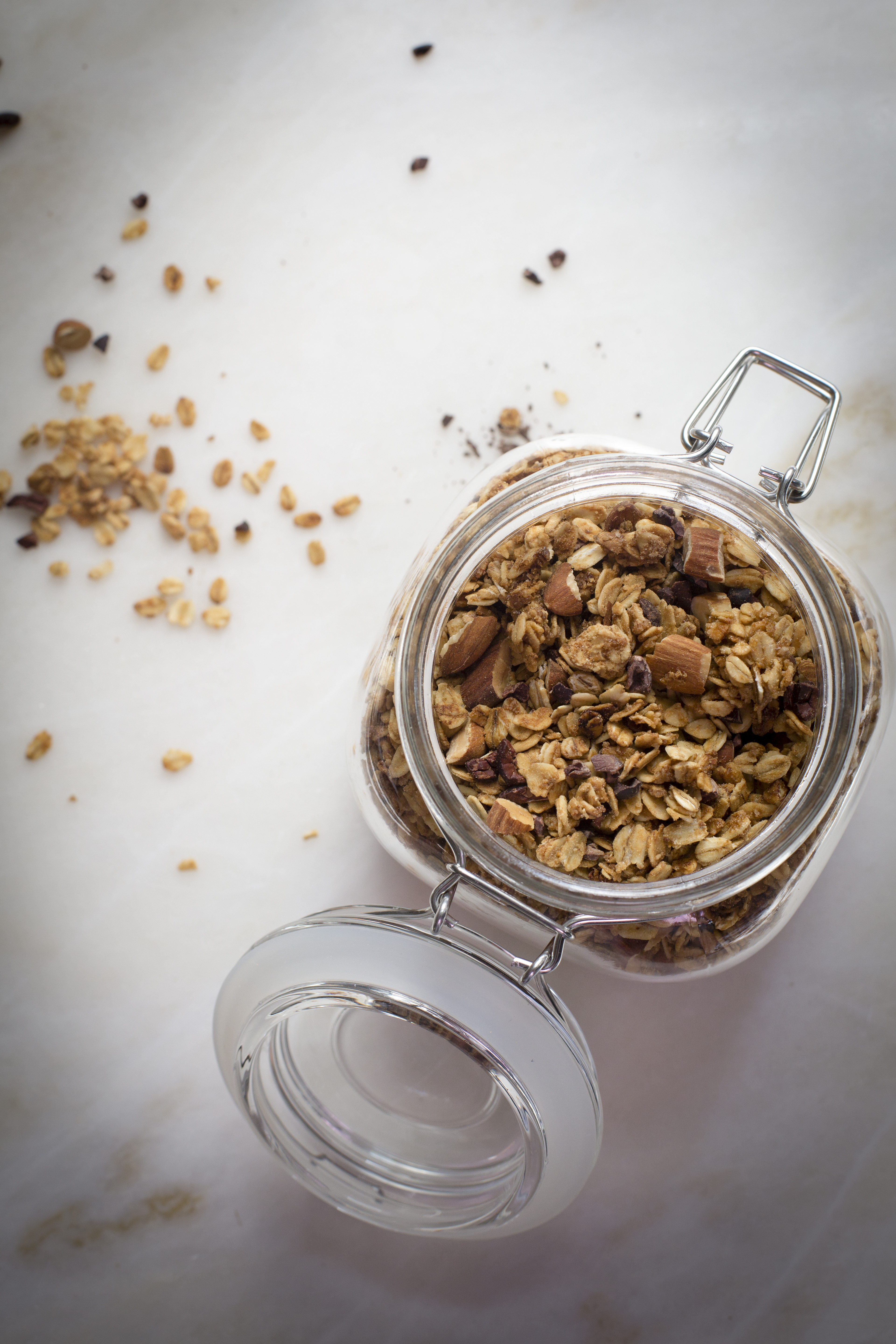 This granola is soo mildly sweetened with maple syrup I bet you guys won't stop with breakfast just as me! And you can store this granola for up to a month! This granola has all the goodness wrapped in one – peanut butter, oats, cocoa nibs, almonds and my favorite bittersweet chocolate! Hope you guys try it and let me know how they turned out!!
Peanut Butter Granola With Cocoa Nibs And Bittersweet Chocolate
Ingredients
pure maple syrup - 3tbsps
peanut butter - 2tbsp
sunflower oil (or other neutral oil) - ¼ cup
water - 1 tsp
vanilla extract - 1 tsp
old-fashioned rolled oats - 21/2 cups
brown sugar - 3tbsp
fine sea salt - ½ tsp
raw almonds - ½ cup (chopped)
cacao nibs - 3 tbsp
bittersweet chocolate - 2 ounces chopped
Instructions
preheat the oven to 350ºF. Line baking sheet with parchment paper. Set aside.
whisk together the maple syrup, peanut butter, sunflower oil, water, and vanilla in a bowl.
Add oats, brown sugar, salt, almonds, and cacao nibs, mixing them well to coat. Spread the oat mixture evenly over the baking sheet.
Bake the granola, 20-30 minutes, till the oats are golden and dry. You can test the granola by placing a small spoonful on the counter; if it crisps when it cools, it's ready.
After the granola cools completely add the chopped chocolate. Store the granola in an airtight container for up to a month! Enjoyyy!