No Bake Cherry Cheesecake!! Cheesecake layered on graham cracker crumbs and topped with cherry pie filling! Soo simple, no bake, personal sized perfect for the holiday party and above all it's too delicious and too adorable!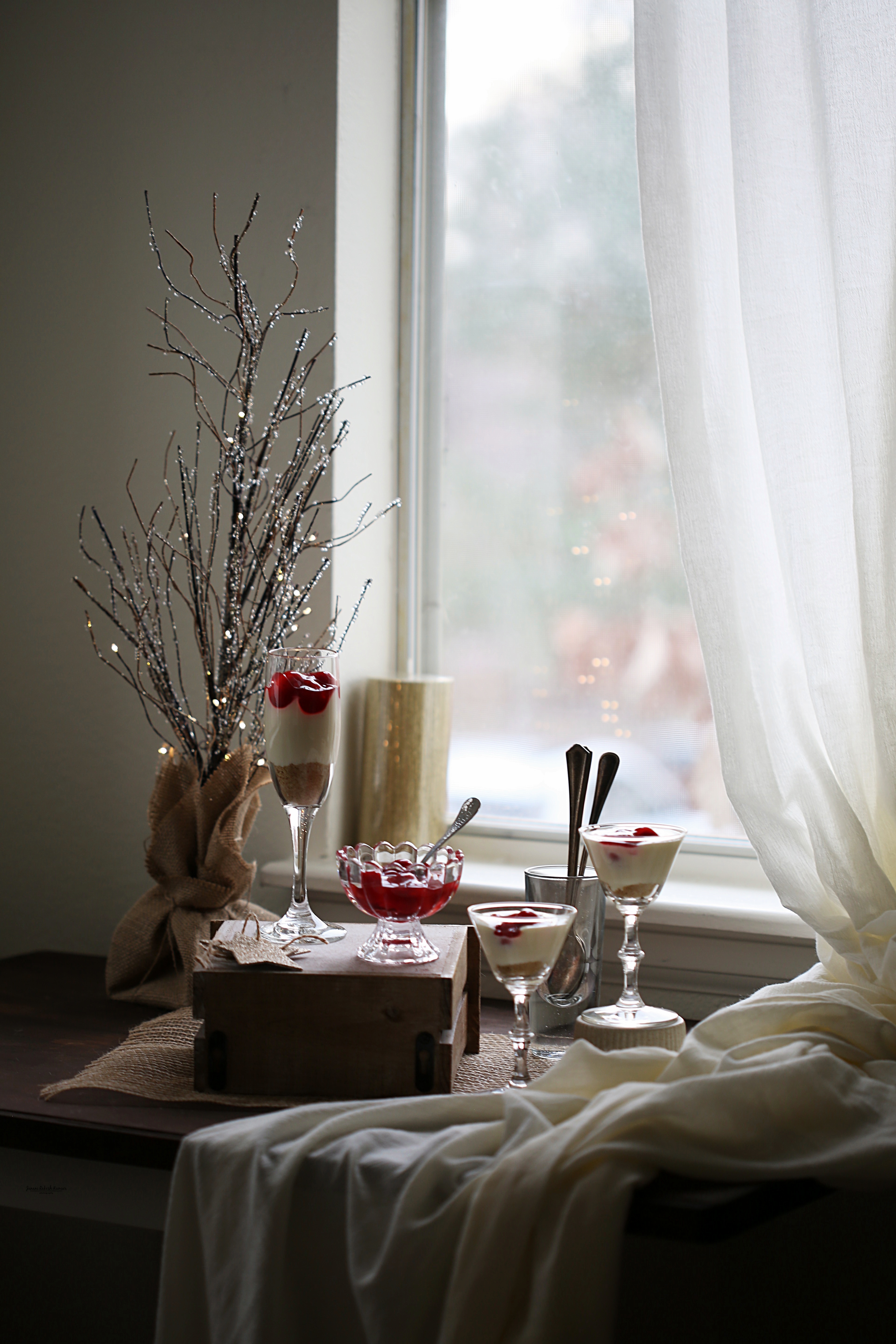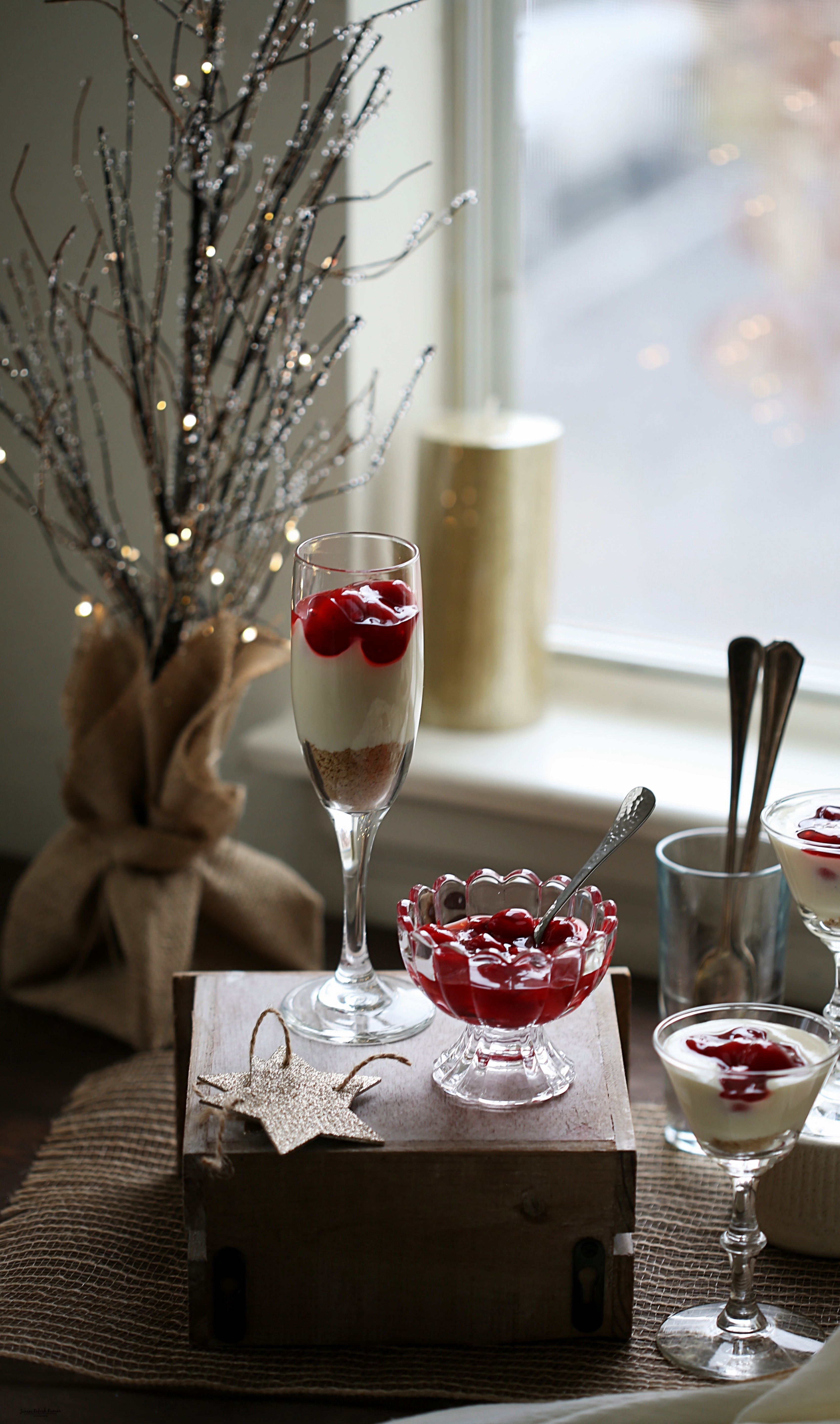 Guys! This is my final post for the Christmas! Just loved both making and photographing these! Too cute aren't they? This recipe is just very simple Guys! It's the perfect dessert for the holiday party especially if you are running out of time cause it's that simple and they look soo pretty on the dessert table!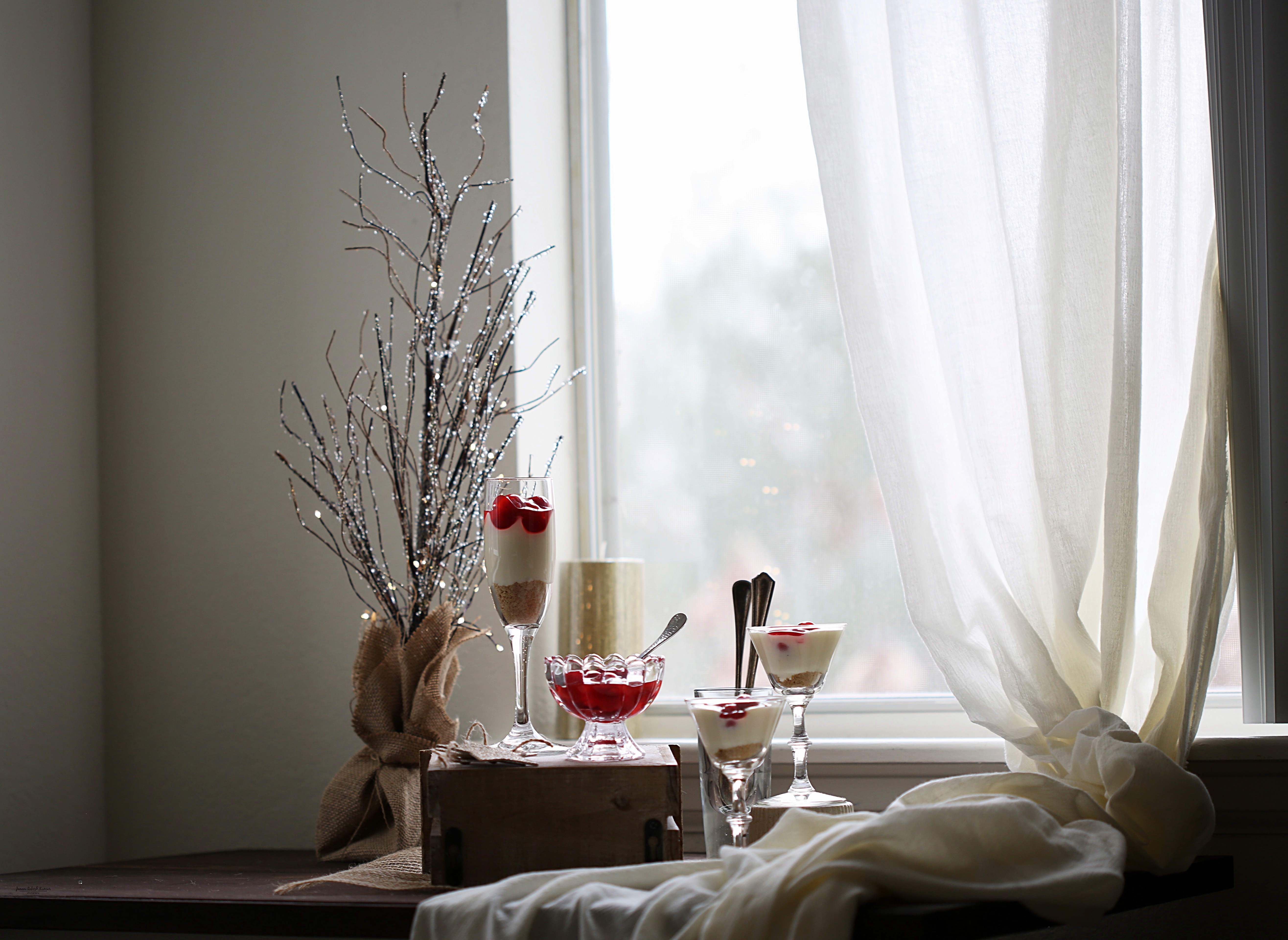 It has three layers. The first one is you just powder the graham crackers and spoon it at the bottom. The second layer which goes over it is the cheesecake made up of just two ingredients cream cheese and condensed milk. Beat them both in the stand mixer until light and fluffy and you are done! The third layer is the cherry pie filling. Simmer frozen or fresh cherries with honey, cornstarch, lime juice and almond extract and butter until bubbly and cook till it thickens up! Cool and use! This takes just ten mins. Then layer, refrigerate and serve! So simple and easy! A quick hack – if you are in a real hurry just use tinned cherry pie filling! Saves a lot more time!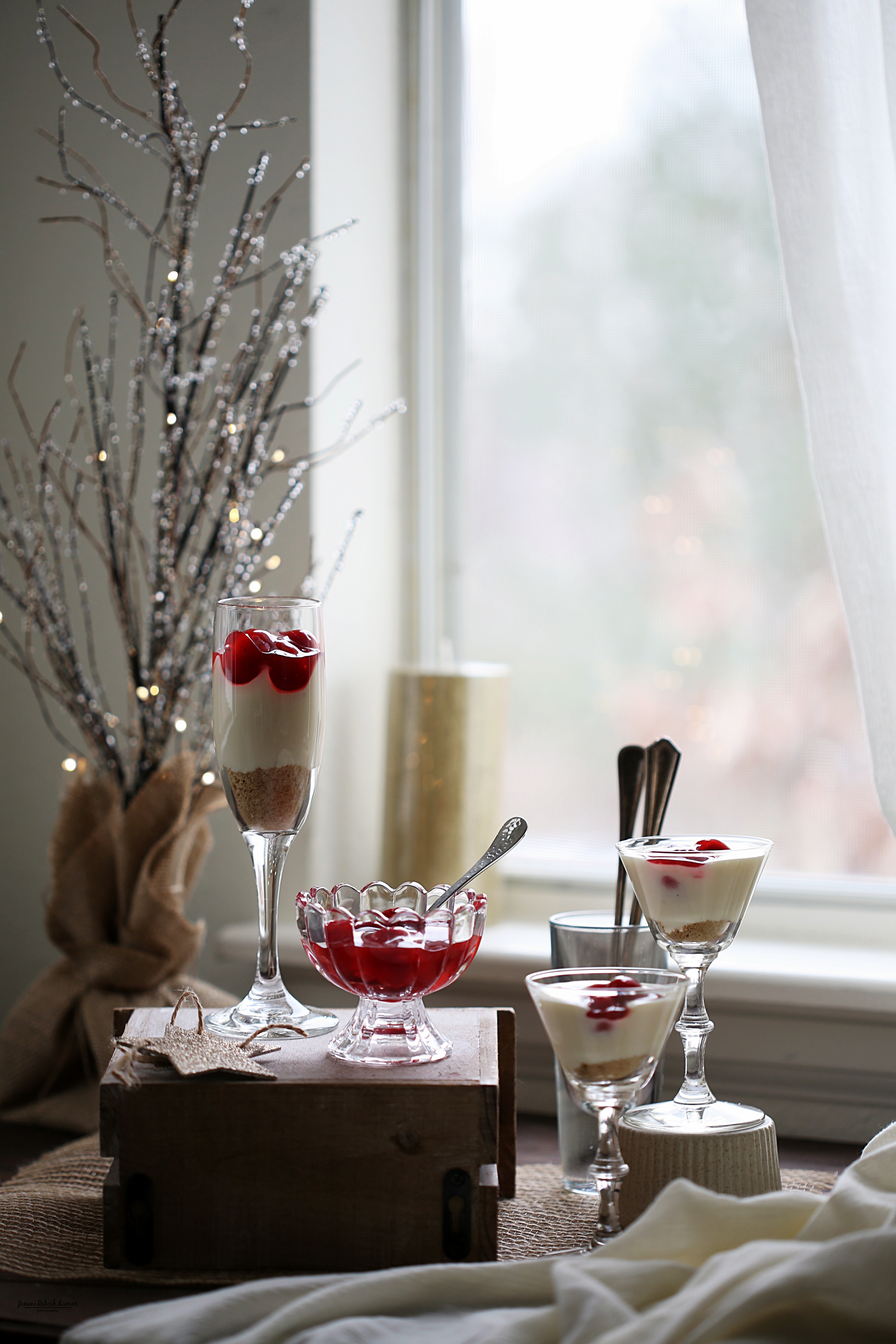 Wishing everyone merry Christmas and happy holidays! Stay happy and stay blessed!
And here goes the printable recipe!!
Recipe adapted from here!
No Bake Cherry Cheesecake
Ingredients
Graham crackers or digestive biscuits
Condensed milk - ½ can
Cream cheese - 1 8oz Package ( room temperature)
Frozen cherries - 1 bag
Honey or sugar - 1.5 tbsp
Butter - ½ stick
Almond or vanilla extract - 1 tsp
Cornstarch - 1 tsp
Juice of half a lime
corn syrup - 1 tbsp for shine ( opt )
Instructions
Powder the crackers.
In an electric mixer fitted with the whisk attachment beat cream cheese until light. Add in the condensed milk and beat well for two minutes. Once done refrigerate the mixture.
For the pie filling simmer the cherries along with honey, sugar, butter, corn syrup until bubbly.
In a small bowl mix the cornstarch and the lime juice.
Now add the prepared slurry to the simmering cherries and mix well then let it cook till it's thick. If it becomes too thick add the little water and mix well. If it's too thin add a little cornstarch and mix well. Remove from heat and stir in the almond or vanilla essence. Let it cool completely.
Now take a glass just add a spoonful of graham cracker crumbs then on top of it spoon in some of the cheesecake mixture. Top it off with the cherry pie filling and refrigerate till you serve. Serve cold and enjoy!