Masala chai! A hot beverage most popular in India where hot milk is made to boil with spices and black tea, then filtered and served with rusks or biscuits which are usually dunk into the chai and eaten!! Nothing like having a glass of chai in the evening with rusks ! They are soo warm and comforting especially during cold weather!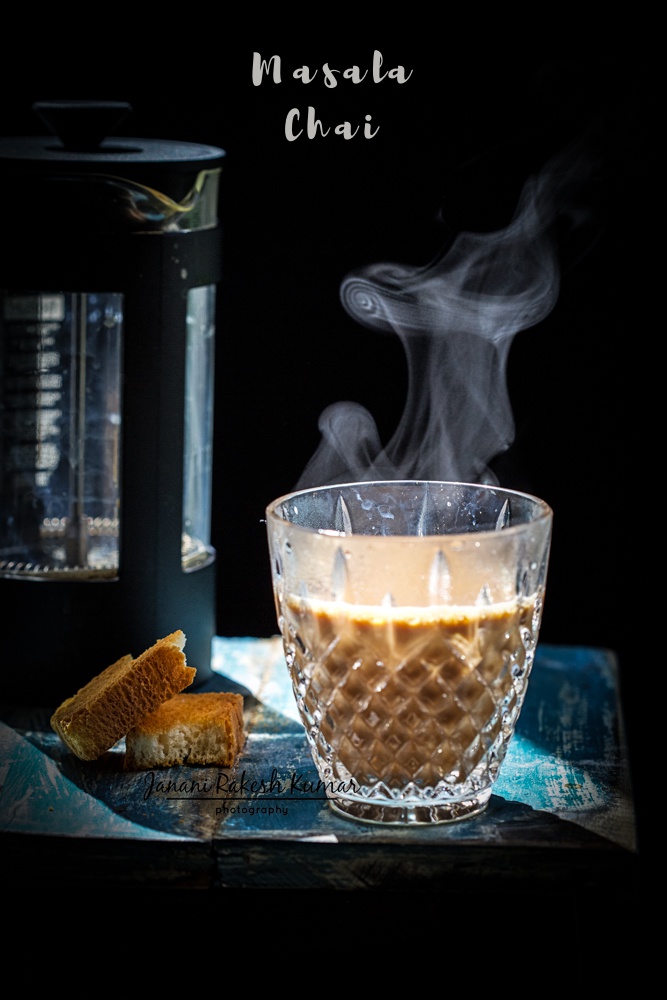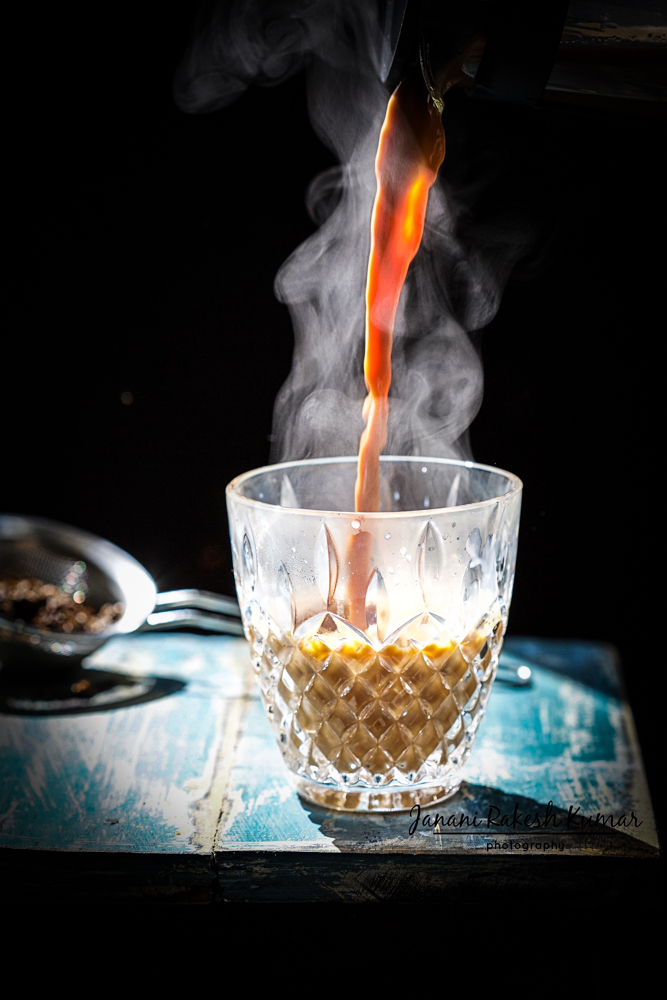 I'm basically a coffee person and so is my husband. I rarely make chai at home. I do love green tea and the masala one. So I decided to make one for myself . But when I made this chai, very lately I discovered that my husband too loves tea especially the masala one as much as he loves coffee! He very well enjoyed his steamy masala chai with rusks! I was very glad that he liked it!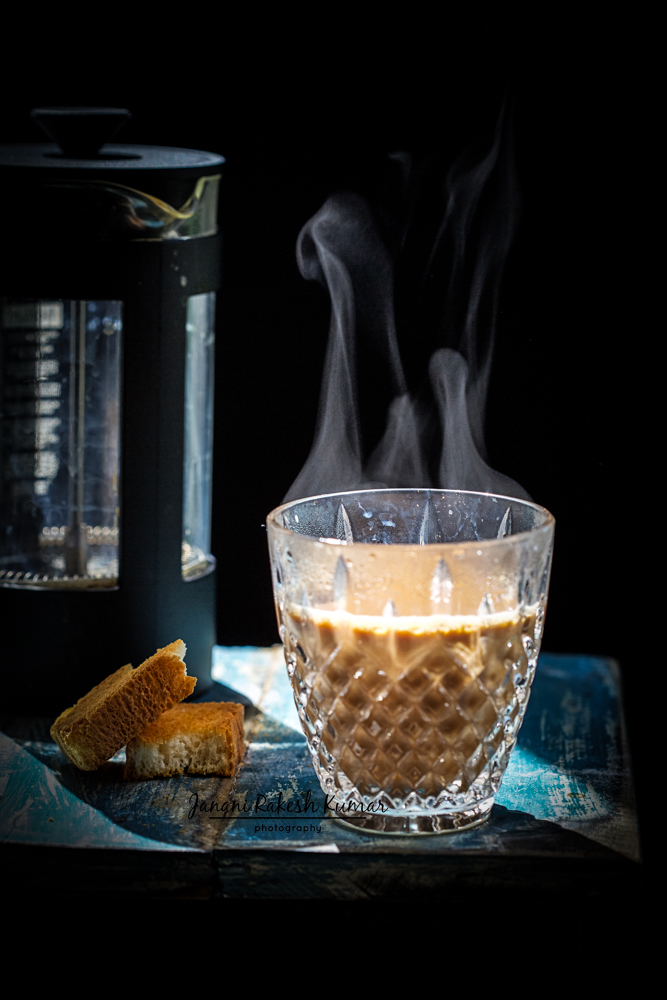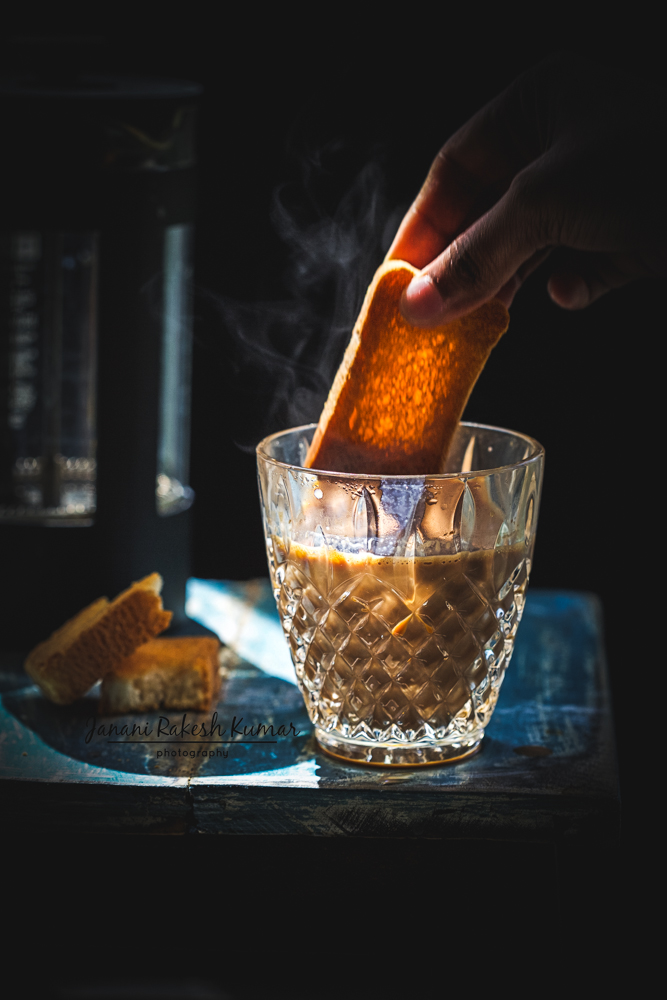 Oh, my. Only then it struck me that I haven't blogged about this recipe yet. So here I am writing the blog post on masala chai! I badly wanted to capture the steam and work on steam food photography for this post! I'm warning u guys this post has a lot of steamy captures and I hope you'll enjoy it!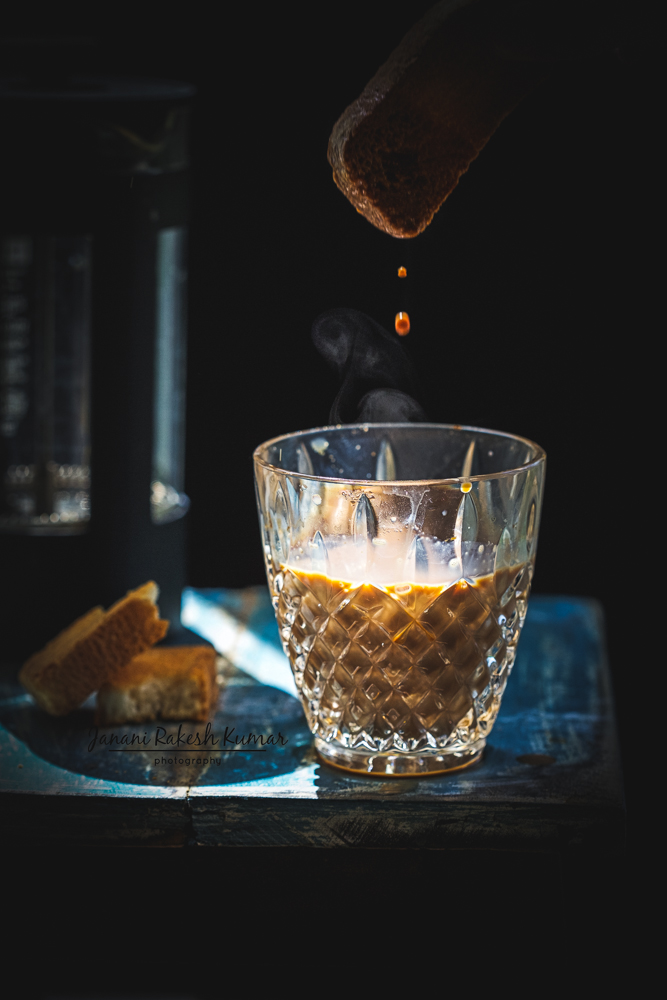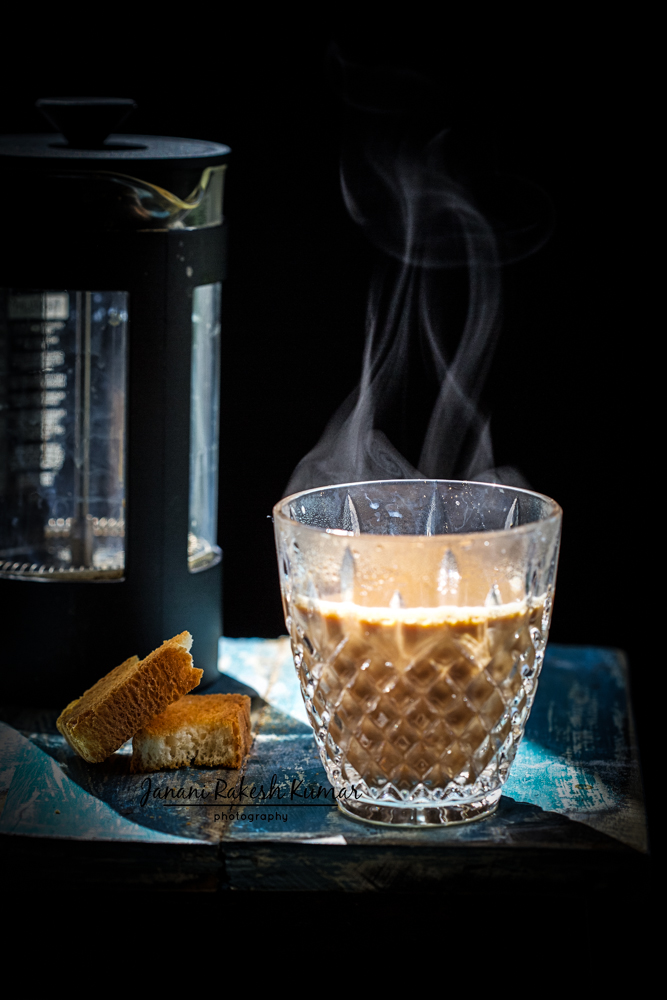 I promise these are the last two!! Please bear with me guys! I'm crazy after the swirls! They look soo magical! Couldn't resist myself from posting!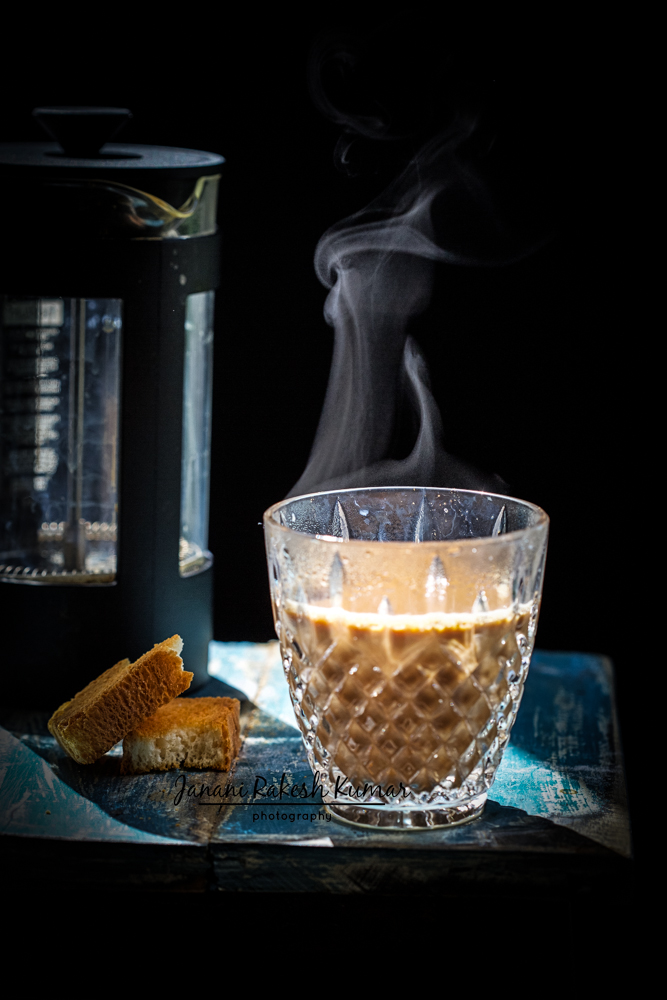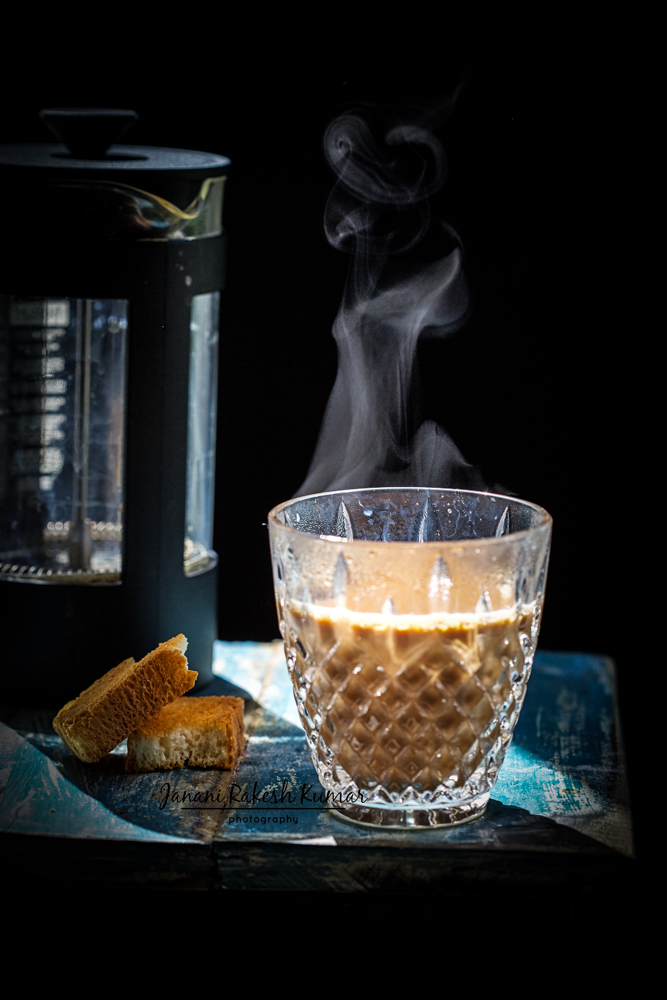 Here goes the printable recipe for this chai!

Masala Chai
Ingredients
1 cup whole milk
Sugar to taste
2 teaspoons loose black tea leaves or black tea powder
3 green cardamom pods
2 whole black peppercorns
¼ teaspoon fennel seeds
2 pieces cinnamon
1 clove
2-3 thin slices of Fresh ginger
Instructions
Crush all the dry spices and grate the ginger.
In a sauce pan add milk, crushed spices and ginger except sugar and tea.
Bring it to a boil. when the mixture boils add the loose tea leaves.
Turn off the heat and let steep for 2 minutes. strain out the tea leaves and spices through a sieve . Add sugar to taste.
Serve with rusks! enjoy!