Dark chocolate fudge bundt cake – a simple yet a decadent cake which is fudgy and chocolaty!! Just perfect for all the chocolate lovers out there!! Dust it with powdered sugar or pour rich ganache over it – either way, it's delicious 😋😋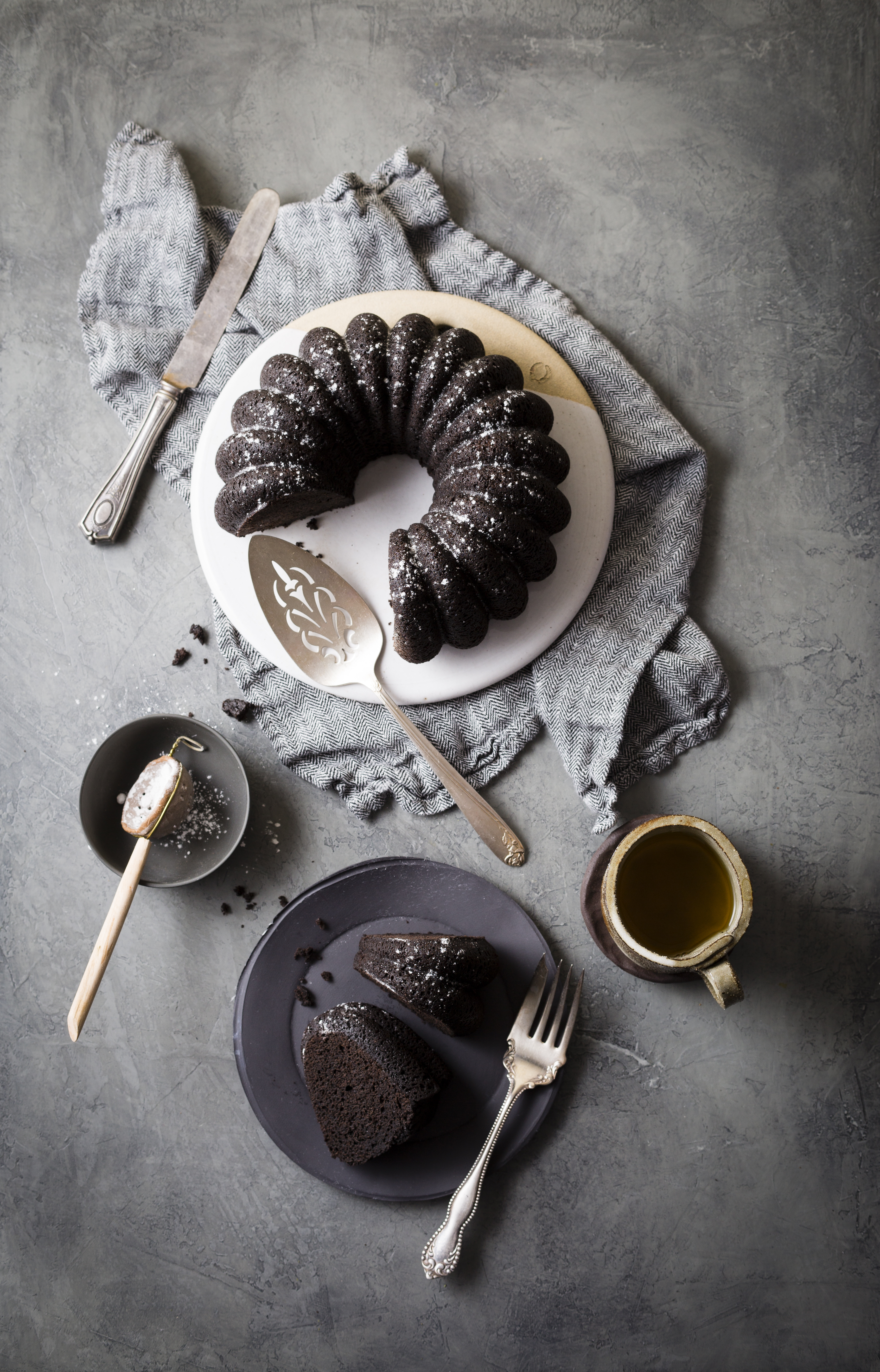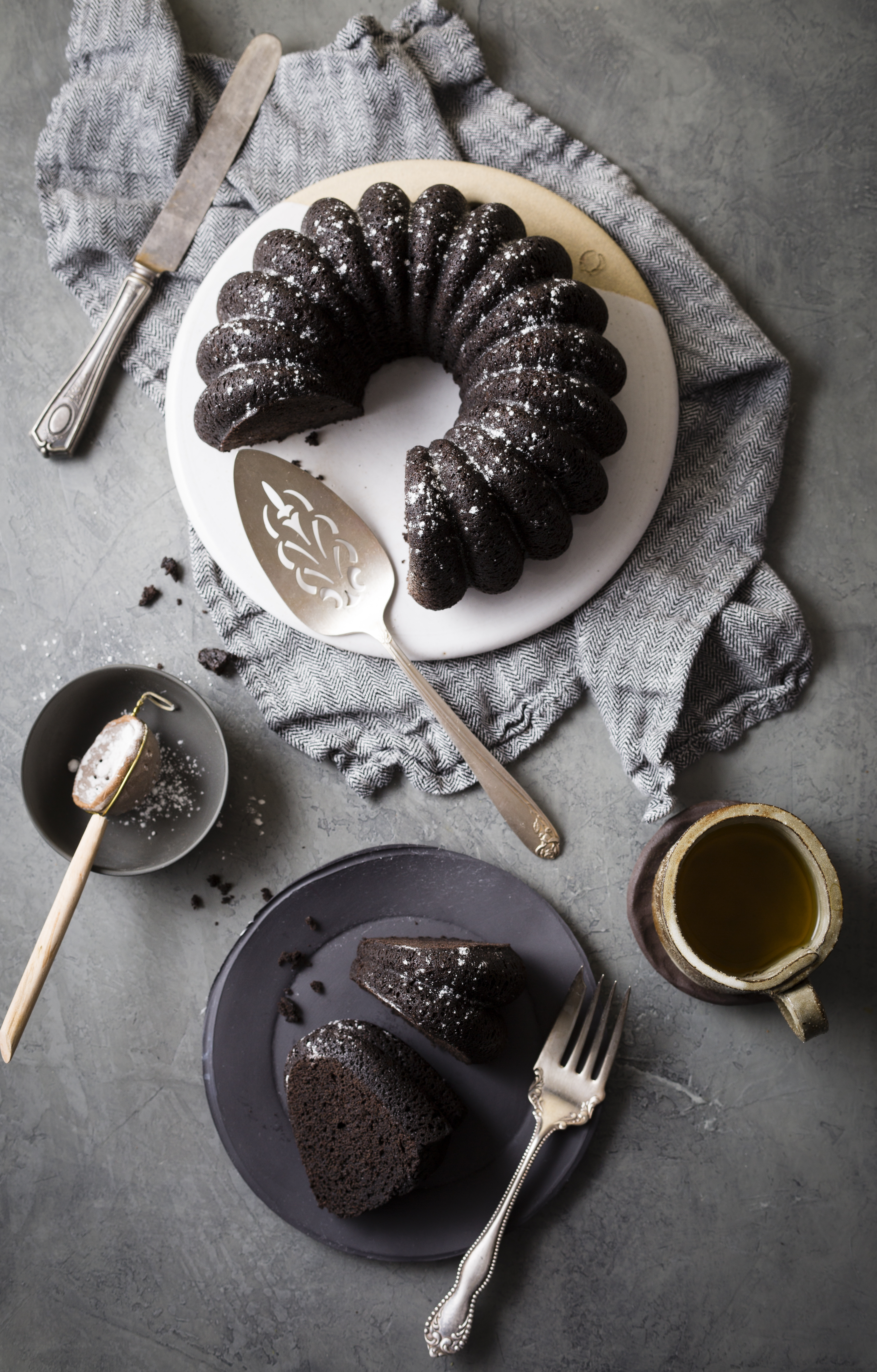 I've used Dutch processed cocoa powder for more chocolate flavor but if you just have the regular cocoa go ahead and use it! You can either dust it with powdered sugar or top it with ganache if you want it rich !! It's totally on you!! Do not omit the coffee as it increases the chocolate flavor of the cake!! And not just for dessert makes a great breakfast option too😜😜 And perfect for any celebration 💚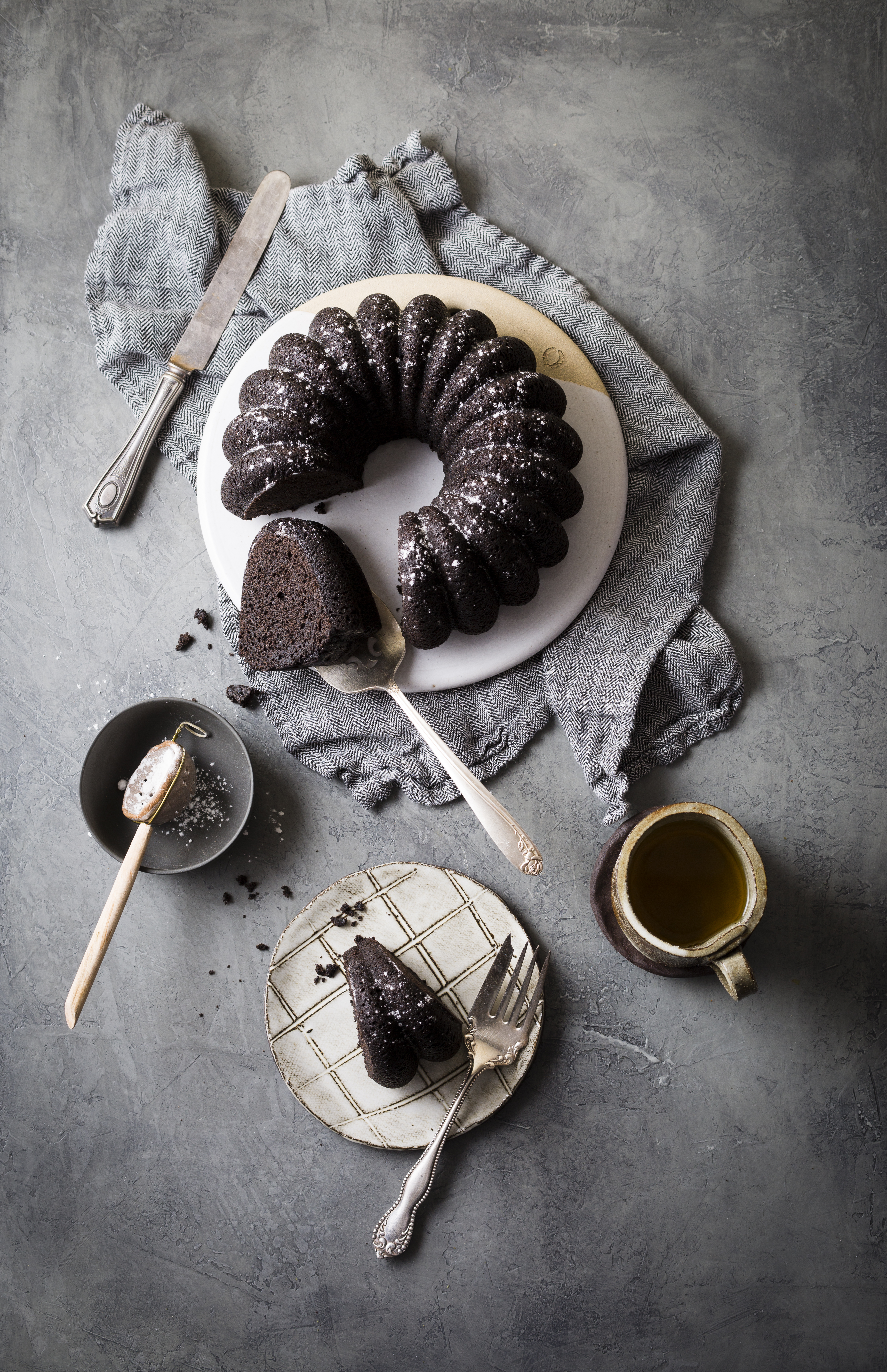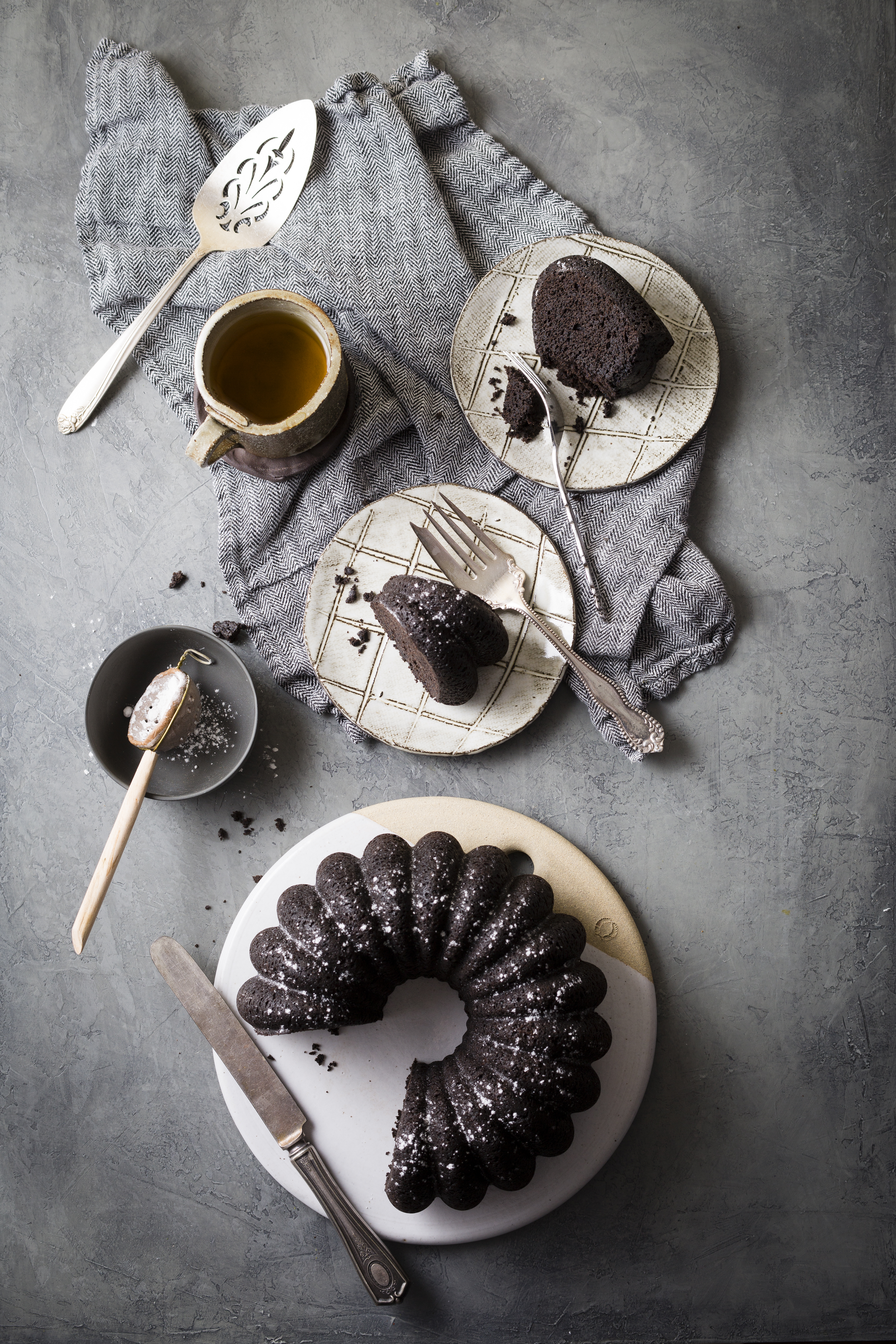 Here's the recipe:
Dark Chocolate Fudge Bundt Cake
Ingredients
King Arthur All-purpose flour - 2 cups
Sugar- 2 cups
Coffee - 1 cup (regular Starbucks black coffee)
Unsweetened cocoa powder or Dutch-process cocoa- ¾ cup
Vanilla extract - 2 tsp
Unsalted butter (softened, room temperature ) - 1 cup
Salt - ¾ Tsp
Baking powder - ¾ tsp
Baking soda - ¼ tsp
Large Eggs (room temperature) - 2 nos
Full-fat Greek Yogurt or sour cream - ½ cup room temperature
Instructions
Preheat the oven to 350f
Grease a 10 - 12 cup bundt pan really well-using butter or shortening.
In a bowl whisk together flour, sugar, baking powder, baking soda, and salt.
In a microwave, safe bowl mix together the coffee, butter and cocoa and heat till the butter melts. Whisk them together and wait for them to cool completely for about ten minutes.
In a separate bowl whisk together eggs, yogurt and vanilla extract
Once the chocolate mixture has cooled down completely add the flour mixture and whisk together until fully combined.
Then add the egg-yogurt mixture and beat until well combined using a hand mixer.
Pour the batter into the prepared bundt pan.
Bake for 40- 50 minutes till it's done or when a toothpick inserted comes out clean.
Let the cake stay in the pan for about 5 minutes before transferring to the cooling rack!
Enjoy!!
Recipe from
here