Dark Chocolate Espresso Pannacotta! Pannacotta is basically an Italian dessert meaning 'cooked cream'. This one is just rich, creamy and decadent dark chocolate Pannacotta flavored with espresso powder and topped with chocolate shavings!! Do I need to say more?? Just yum and be ready to over indulge yourself when you make this cause it's soo addictive!!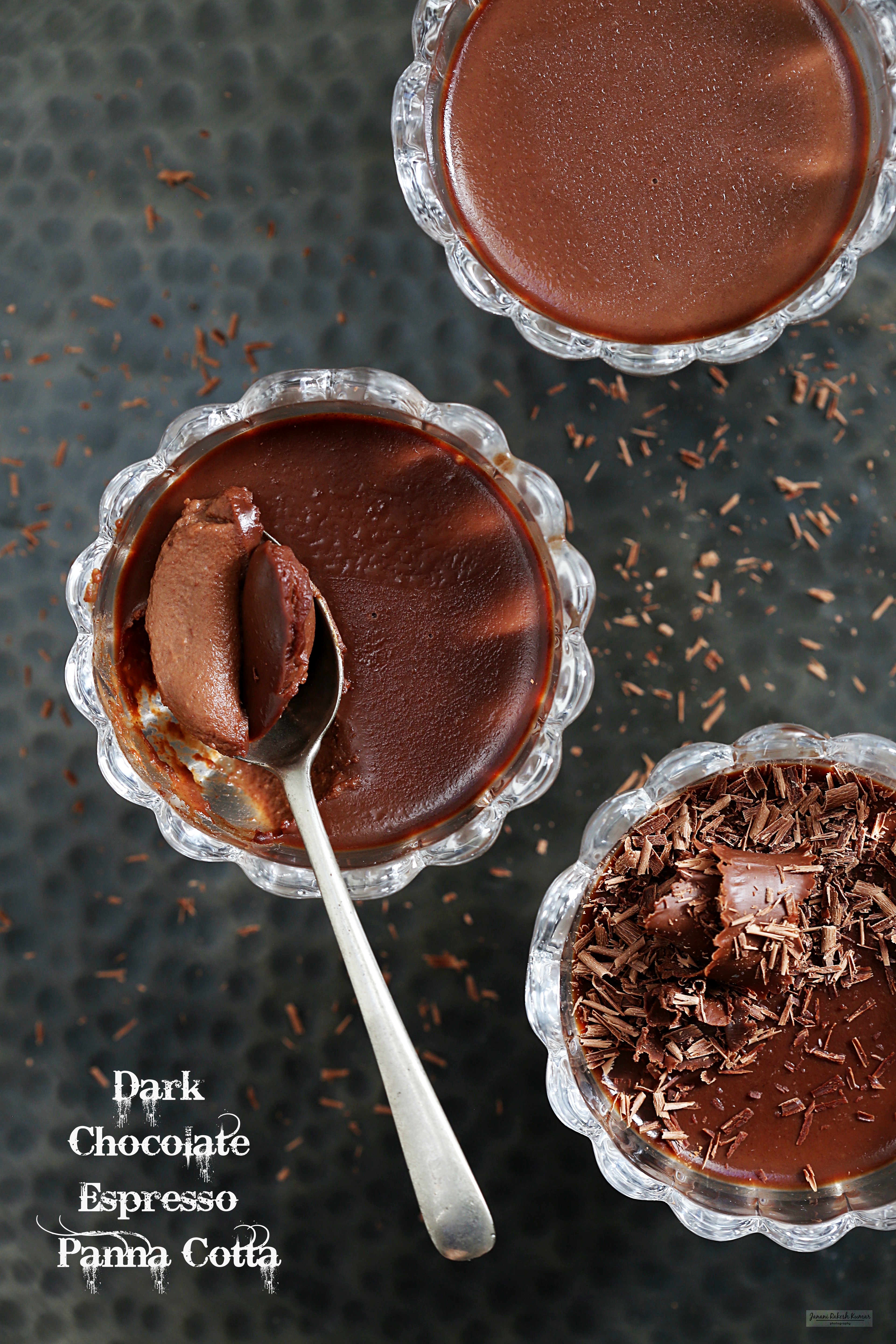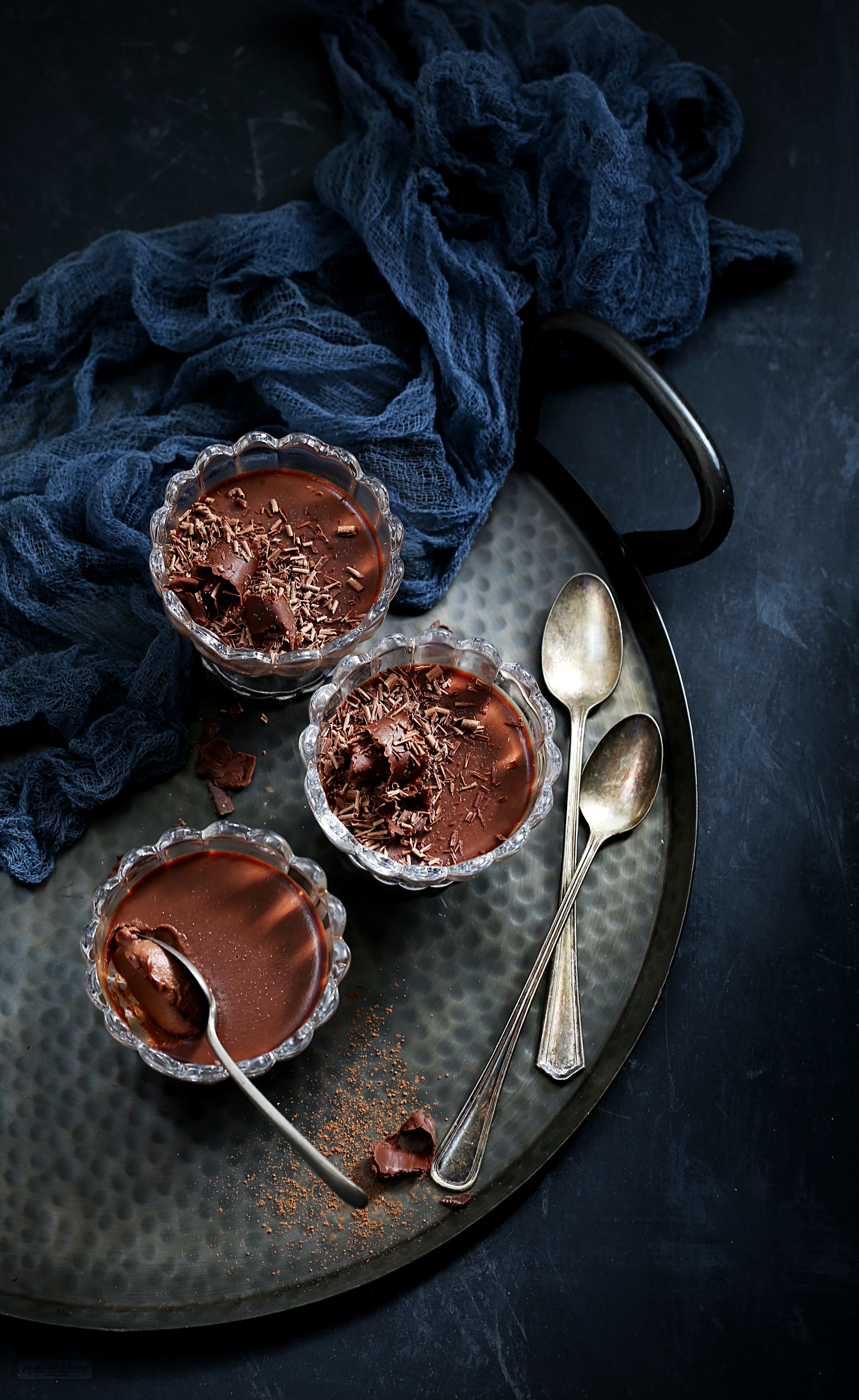 Dark chocolate and coffee are just made for each other combo! They just simply compliment each other soo well! This is a no-bake dessert which just comes together in 30 minutes and you just have to pour it into containers to set for at least 4 hours in the refrigerator. It's soo easy to make and it's nothing complicated with just very few ingredients needed. But yes make sure to carefully follow the instructions to get the perfect Pannacotta! This is the first time I'm trying out this dessert and it came out soo beautifully!!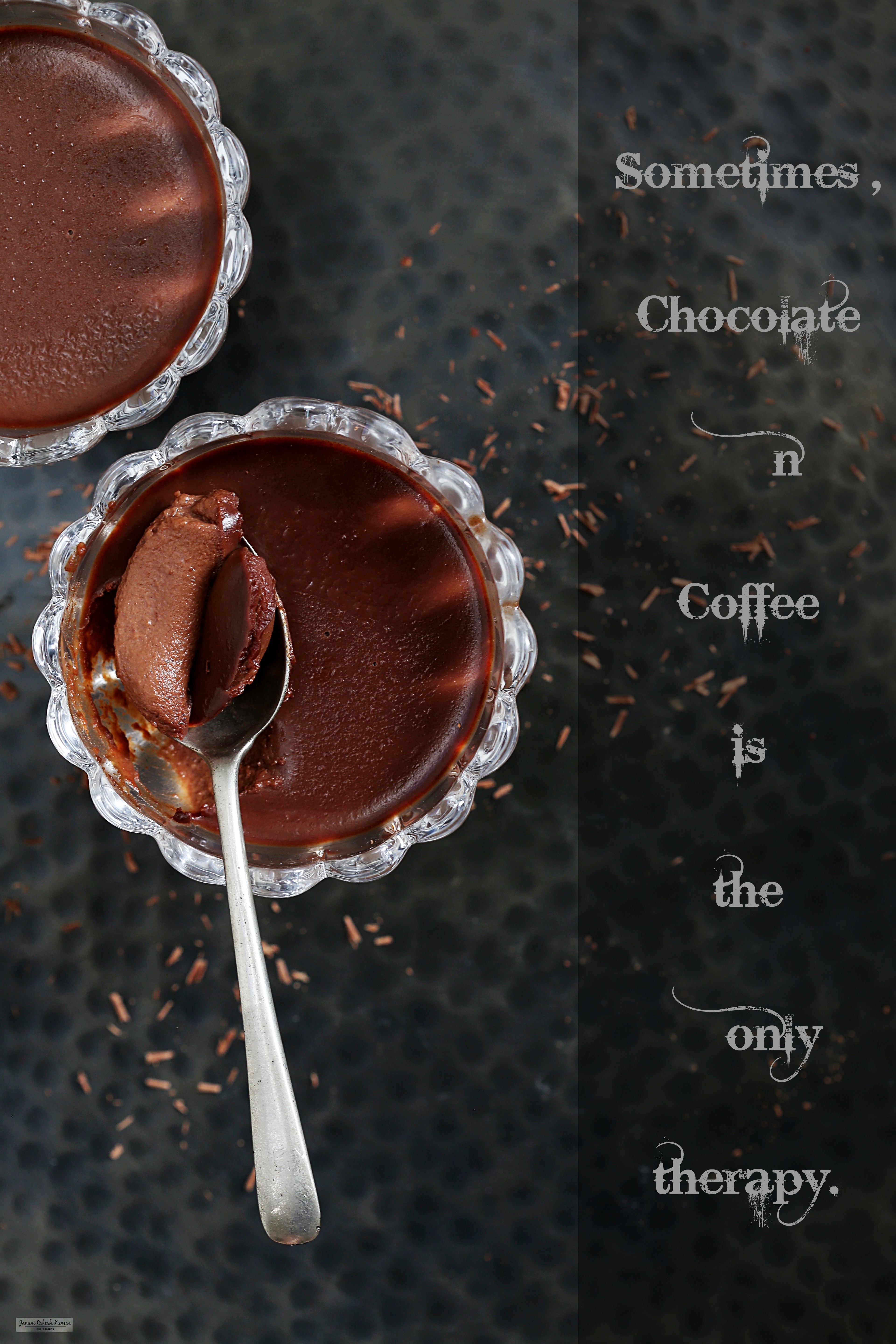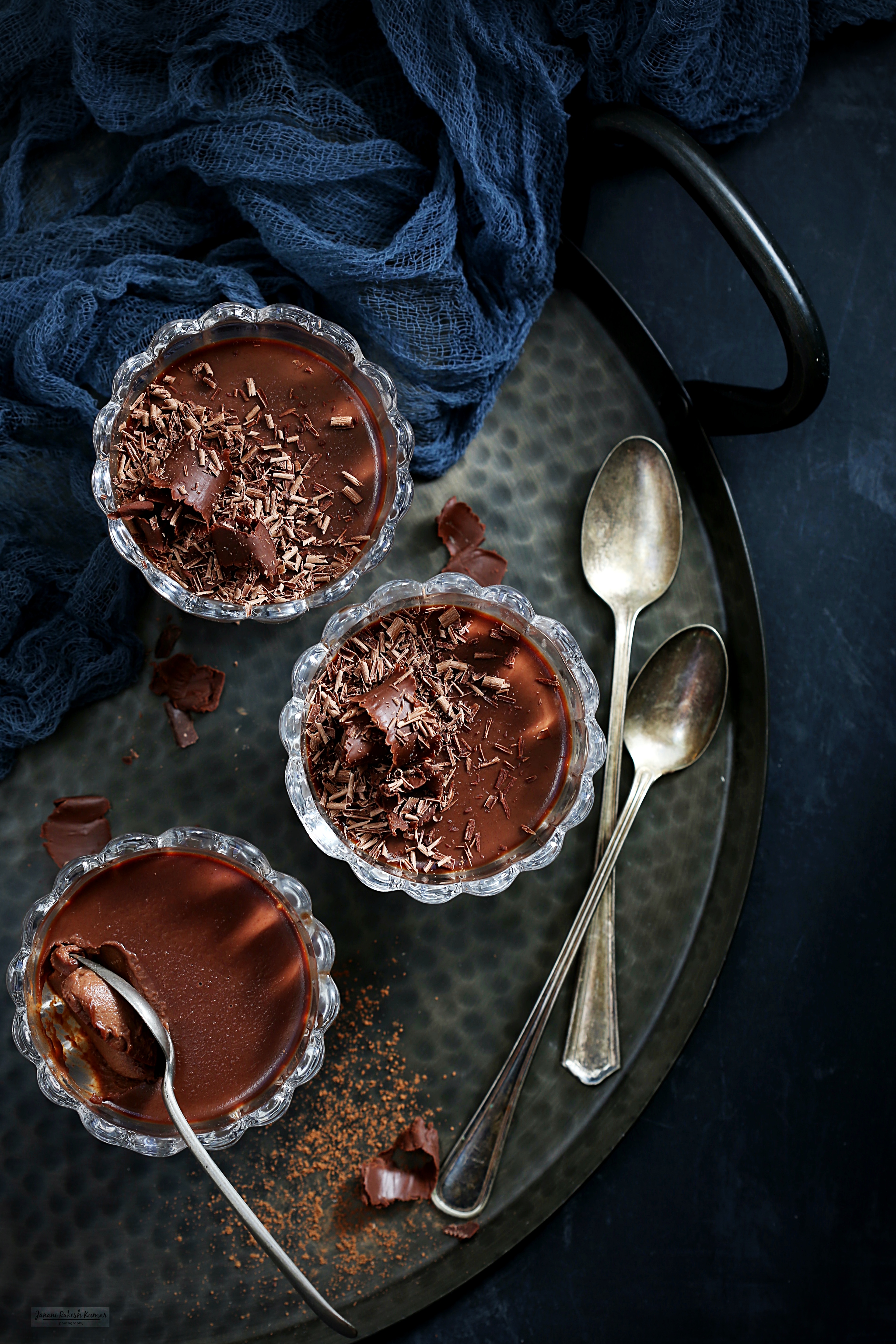 If you are in search for a quick an easy dessert to serve your family this festive season this is the perfect dessert you might be looking for! You can serve these in mini mason jars and they'll look soo adorable and decadent! Just perfect for this holiday season! So what are you guys waiting for? Minimal ingredients, easy dessert and not to mention simply rich, decadent and chocolaty!!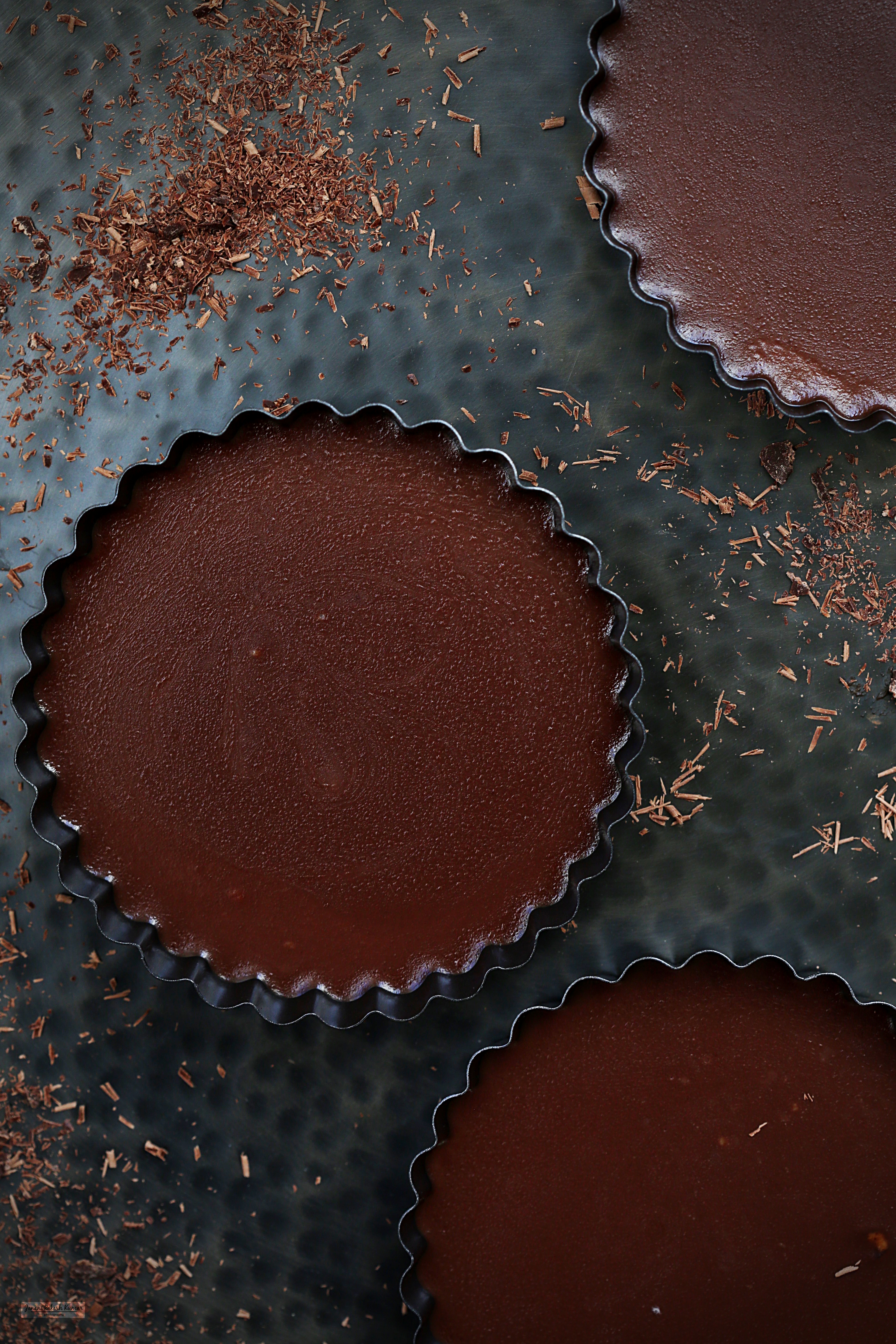 Here goes the recipe of this awesome dessert!
Recipe adapted from here.
Dark Chocolate Espresso Pannacotta
Ingredients
whole milk - ½ cup, divided
unflavored gelatin - 1 package (11/4 tsp)
heavy cream - 13/4 cup
granulated sugar - ¼ cup
fine-grain sea salt - ¼ tsp
espresso powder (or instant espresso) - 1 tsp
pure coffee extract (or pure vanilla extract) - 1 tsp
good-quality bittersweet chocolate (60-70% cacao) - 4 oz finely-chopped
Instructions
In a bowl take ¼ cup of milk. Sprinkle gelatin over the top. After about 10 minutes you will see that the gelatin has softened. gently stir the mixture until well combined and set aside.
heat the remaining ¼ cup milk, cream, sugar, and salt in a large saucepan over very low heat just until the sugar has fully dissolved around just over a bubble. now add in the espresso powder and whisk well until well combined. Add in the coffee extract. Mix well.
Now add the chopped chocolate and whisk well till the chocolate has fully melted over low heat. Once the chocolate has melted remove the pan from heat and add in the gelatin and milk mixture. whisk thoroughly until you find no lumps in the mixture. Make sure to mix well. it should be free of lumps. In case if you have lumps just pass the mixture through a fine sieve. I'm sure you won't have any lumps if you whisk well.
Divide the mixture among 4 ramekins or small bowl. Cover and let it cool to the room temperature. Then let it set in the refrigerator covered for at least 4 hours or its best to leave it overnight.
Serve chilled with whipped cream or chocolate shavings! Enjoy!