Cream Cheese Pound Cake – A simple pound cake with all the goodness of cream cheese!! Need I say more? with just five ingredients that are always in your pantry – the flour, sugar, eggs, butter and cream cheese you could make it anytime you want it!! And I just love having cakes for breakfast and this recipe is a keeper as it's not too sweet and it satisfies my sweet craving in the morning!!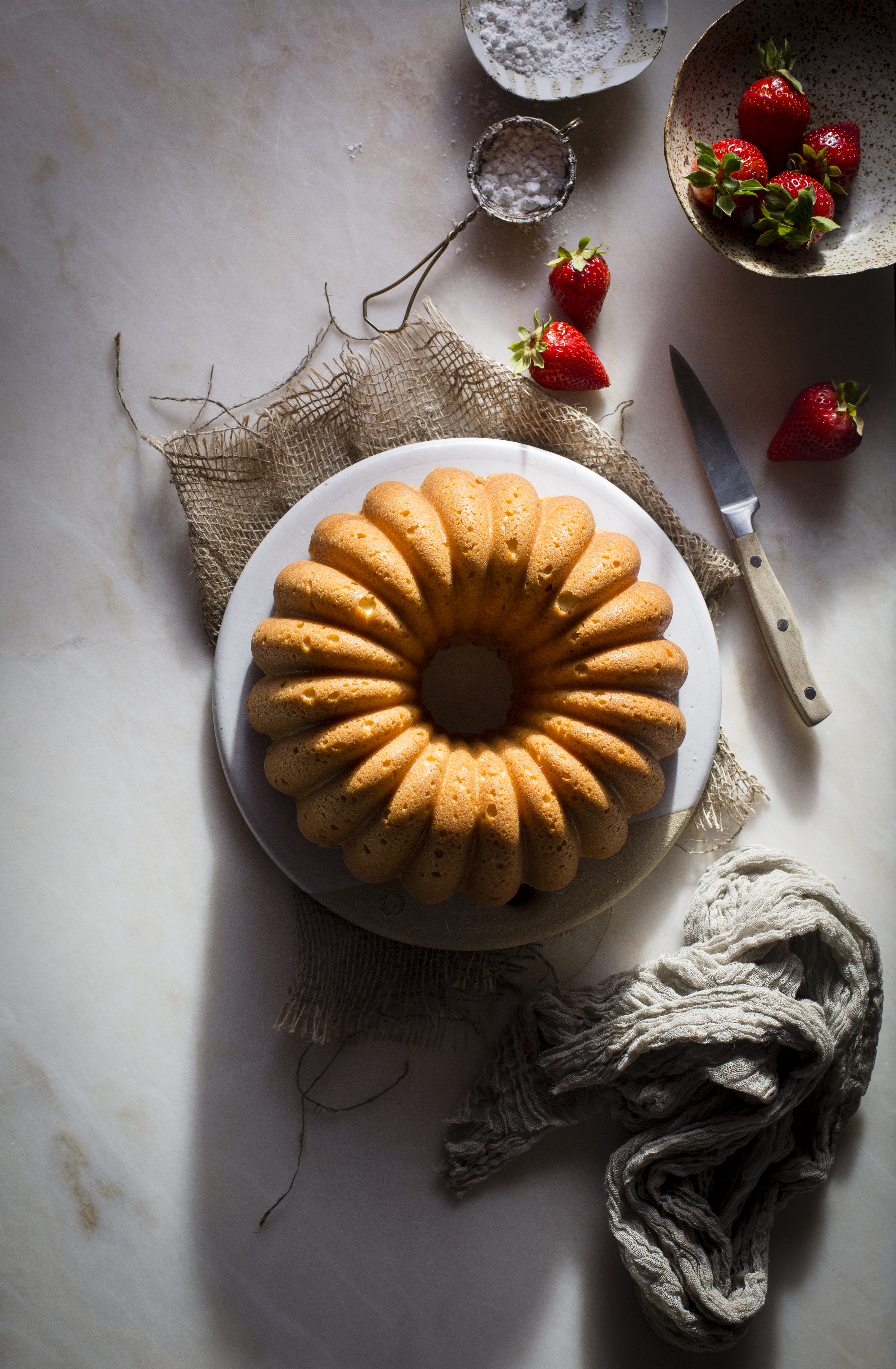 As this cake is a pound cake it doesn't have any kind of leavening agent in it. The secret to making the cake rise is to beat the cream cheese, butter, and sugar until nice and fluffy, incorporate eggs one by one into the mixture and fold in the flour mixture until just well combined and not overmixed!!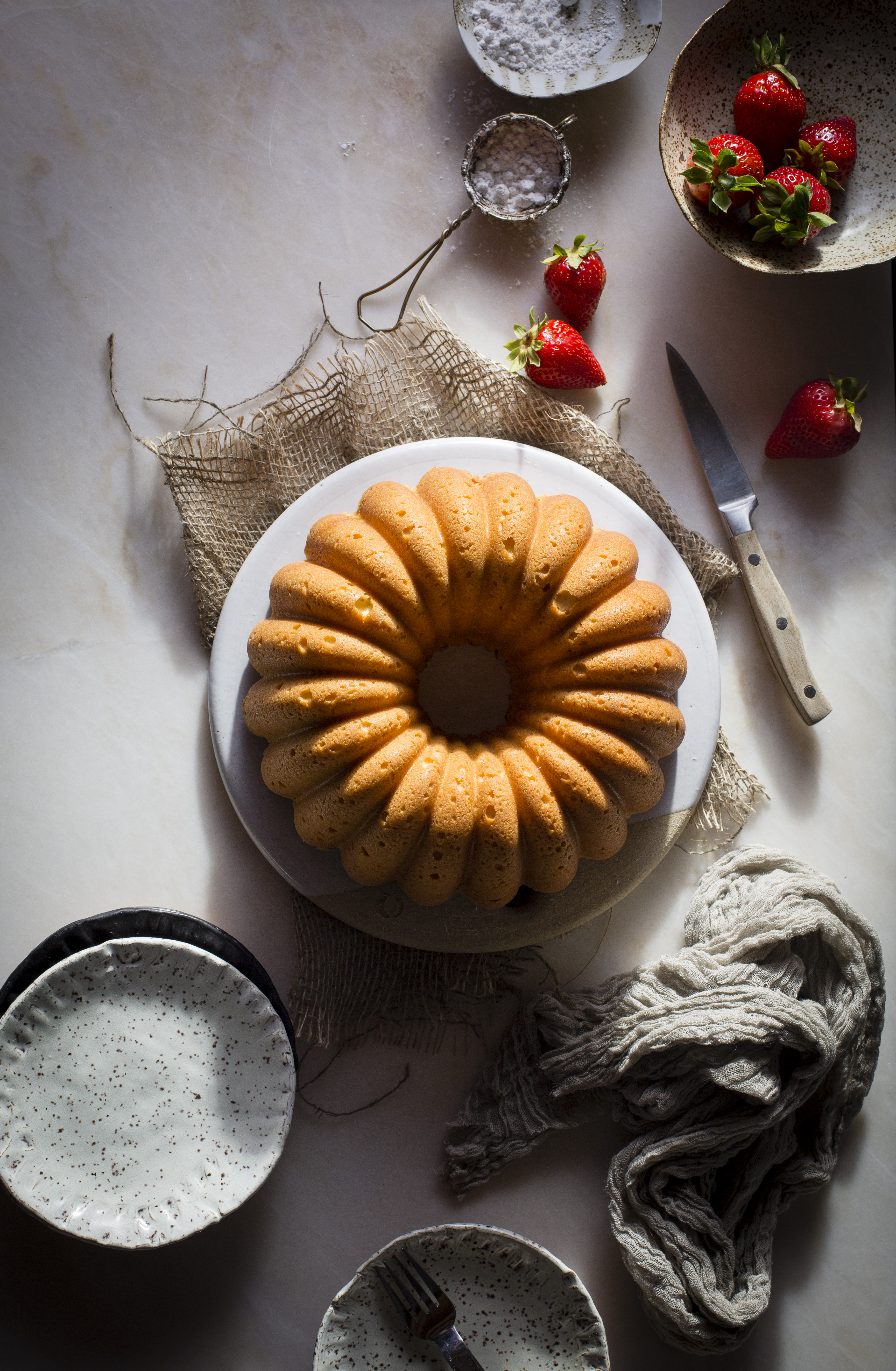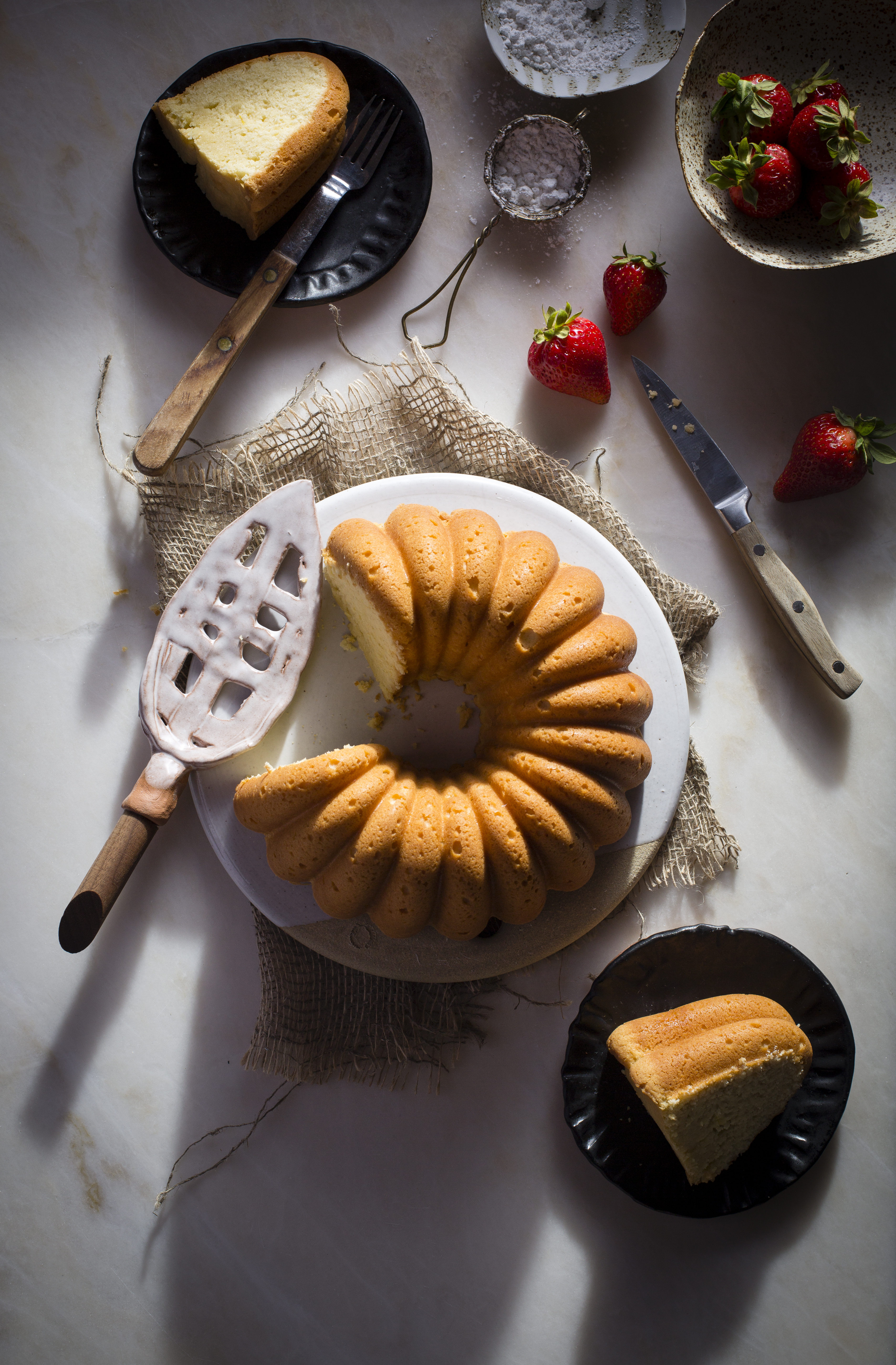 This recipe is adapted from Two Peas and their Pod blog! Loved the recipe, Maria!! You can freeze this cake.  After the cake cools completely, wrap it tightly in a plastic wrap and then foil to freeze it!! Place it in a freezer bag and freeze it for up to three months. While serving unwrap the frozen cake and keep it outside to thaw completely before serving.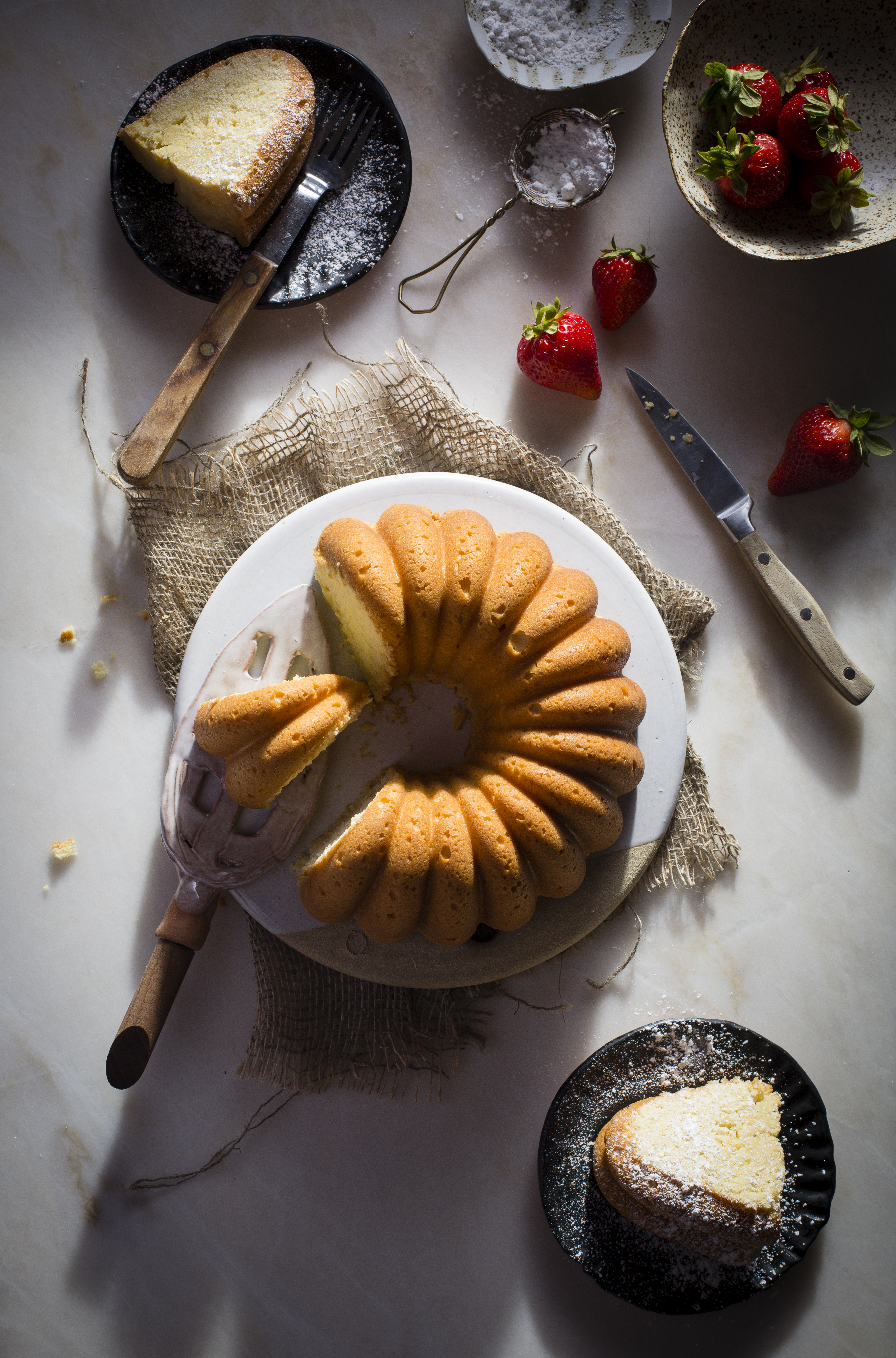 Enjoy it with either a scoop of ice cream or whipped cream with fresh berries! You'll love it guys!! Here's the recipe for the beautiful cake!!
Recipe adapted from here!

Cream Cheese Pound Cake
Ingredients
unsalted butter - 11/2 cup at room temperature
cream cheese - 1 8oz package at room temperature
granulated sugar - 3 cups
large eggs - 6 numbers at room temperature
all-purpose flour - 3 cups
Kosher salt - 1 tsp
vanilla extract - 1 tbsp
Instructions
Preheat the oven to 325 degrees F. Butter a 12-cup Bundt pan really well covering all corners of the pan.
In a bowl stir together the flour and salt.
In a stand mixer fitted with the paddle attachment beat the butter, cream cheese, and sugar until nice and fluffy, about 3 minutes. Add the eggs one at a time, beating after each addition until well mixed. In between Scrape the sides of the bowl for even mixing. Add the flour and salt mixture and vanilla and beat until well combined but do not overmix.
Pour the batter into the bundt pant.
Bake for about 11/2 hours until the top is golden brown and a wooden toothpick inserted into the center comes out clean. Let the cake cool in the pan for 10 minutes on a wire rack. Then invert the cake onto the wire rack to cool completely before serving.