Carrot Halwa!! Finely grated carrots sautéed in clarified butter, simmered in whole milk and sweetened condensed milk, flavored with crushed cardamom and garnished with nuts and desiccated coconut!! All you need to make this delicious pudding is few carrots, whole milk, a condensed milk, clarified butter, some nuts and that's it!!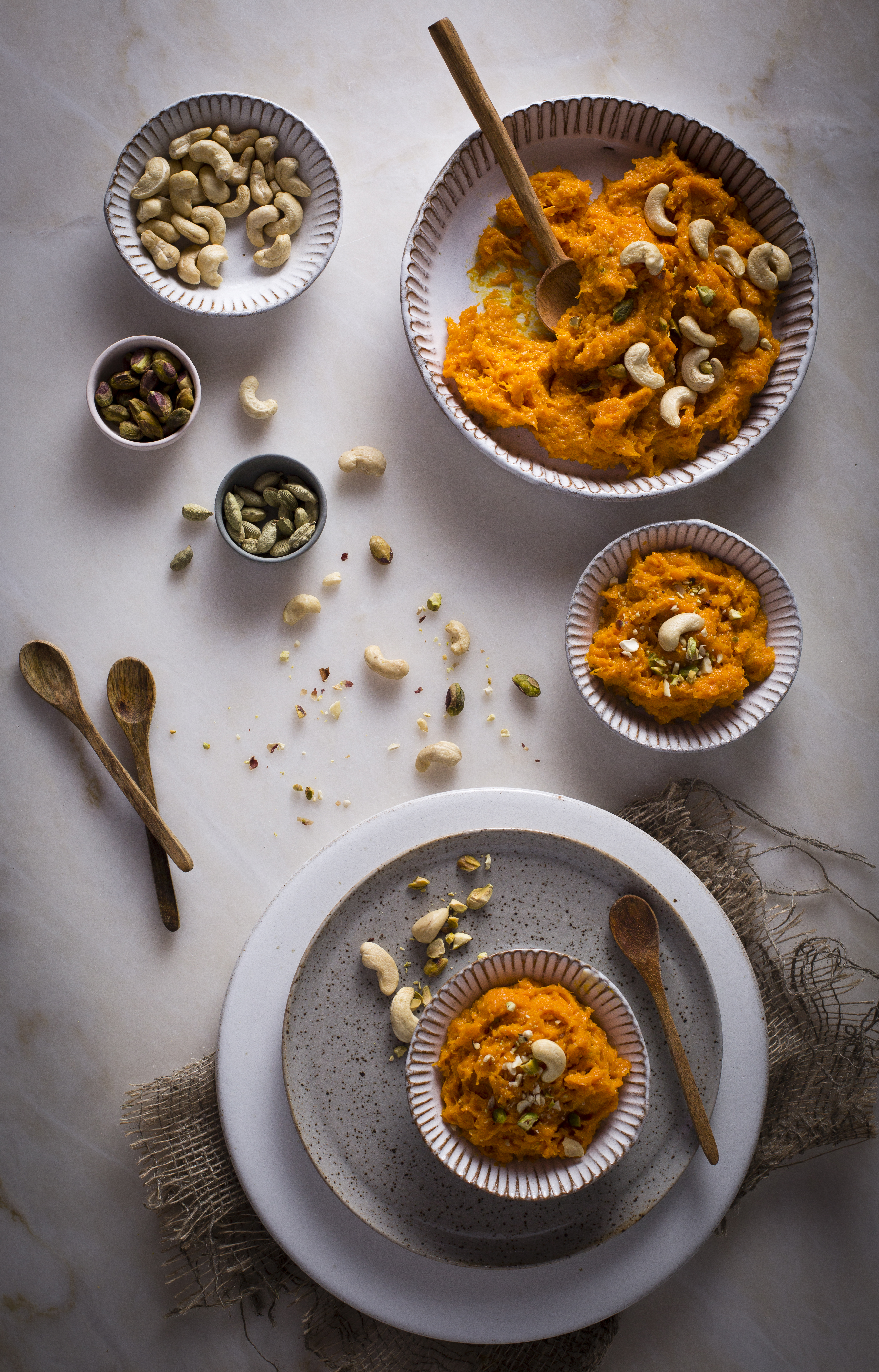 I used whole milk in this recipe as personally I love my desserts to be rich and I believe that's what a dessert means!!! It's just the portion size you need to control but if you prefer a fat-free milk feel free to use it. Same is for the condensed milk if you prefer a fat-free one go ahead and use it!! It's your choice and I would suggest you use a nonstick pan for desserts as they tend to burn and stick to the pan a lot!!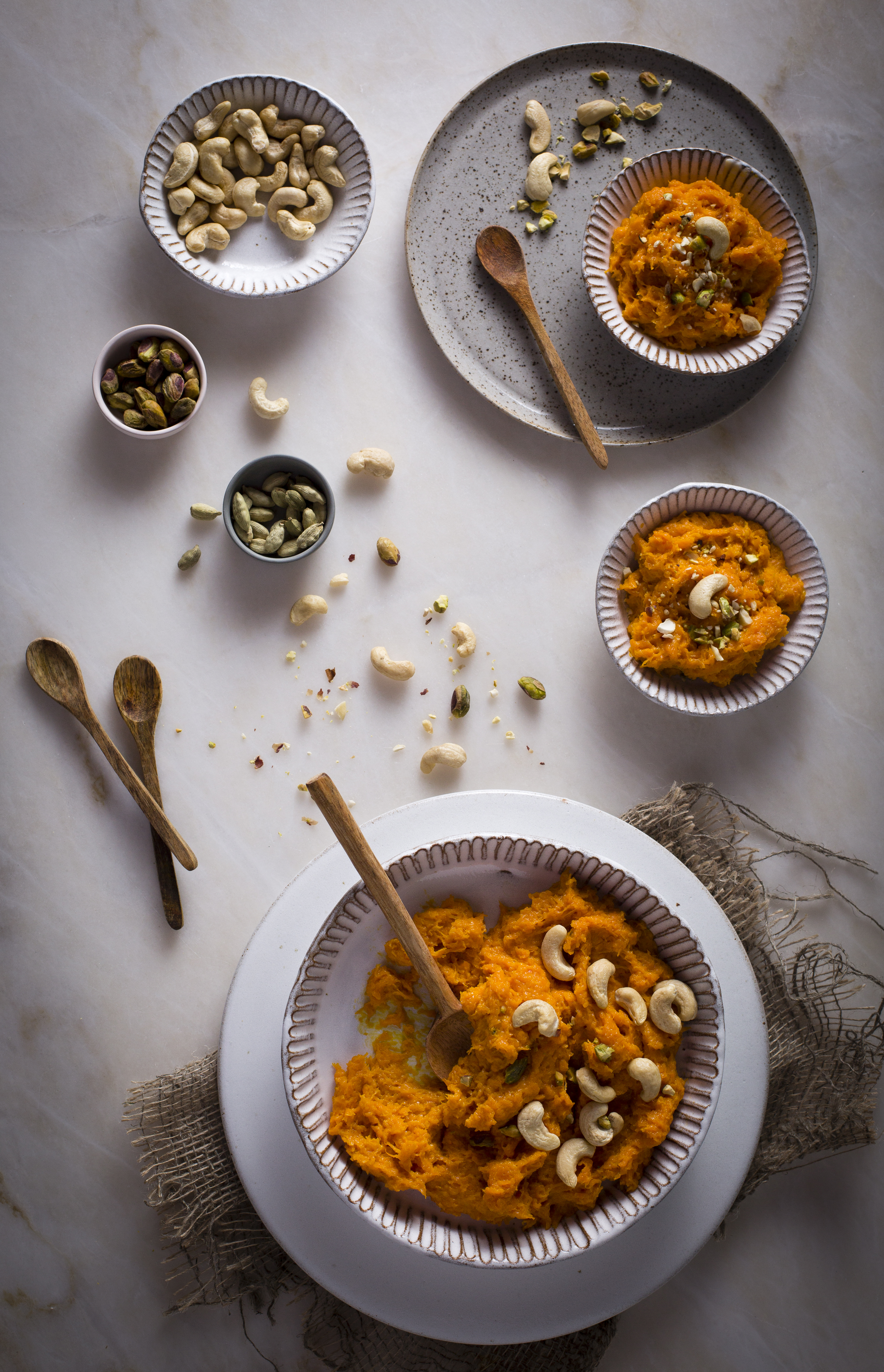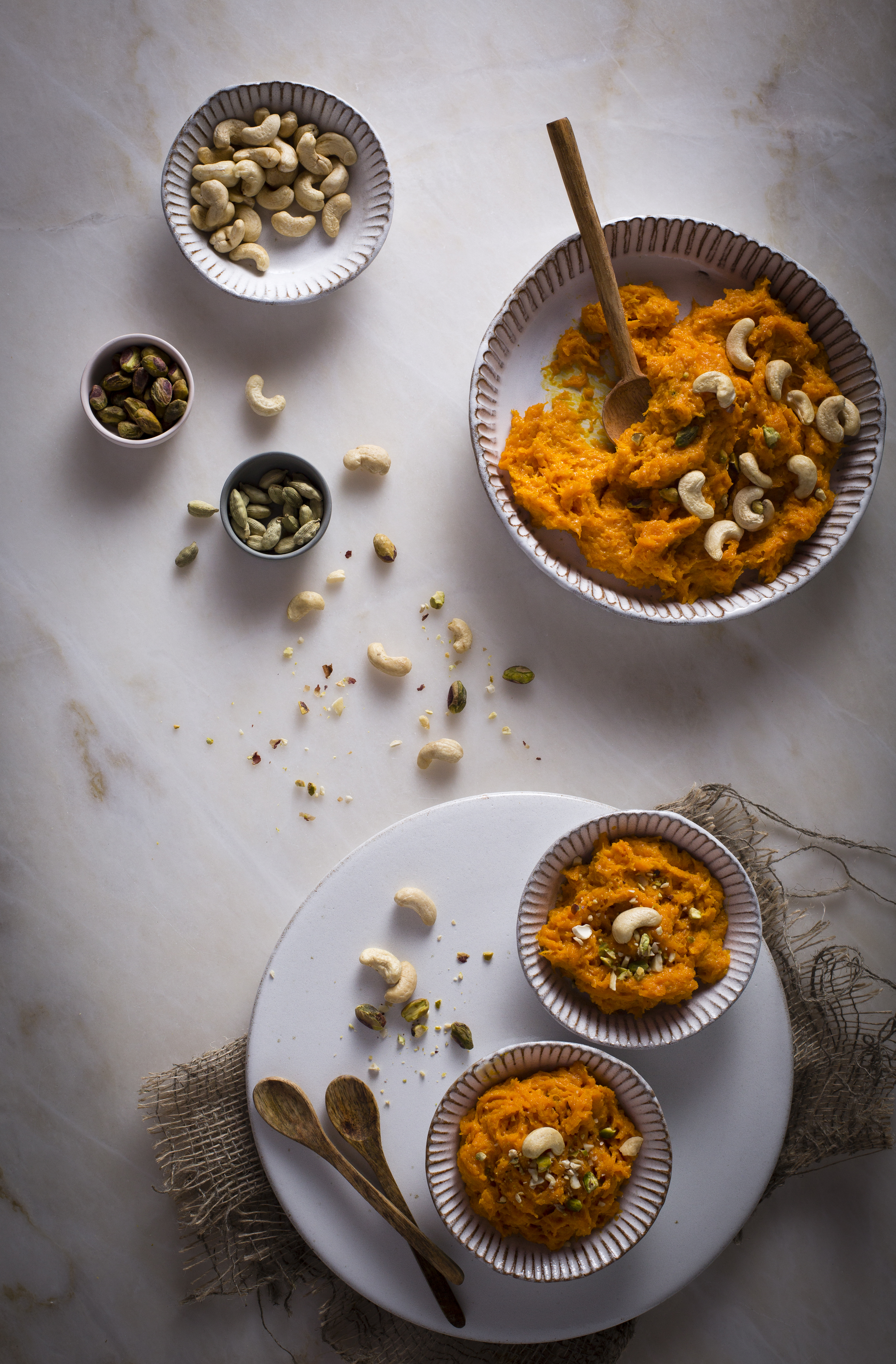 Using a nonstick saves your dessert and if you are a beginner I highly recommend it!! The same method can be followed for making beetroot halwa too just replace the carrots with beets!! This halwa can be served warm or cold! It depends on your preference! Make this super easy halwa and serve it with a scoop of ice-cream and I bet you'll utter this after a spoonful Mmmmm ( as my little one says )!!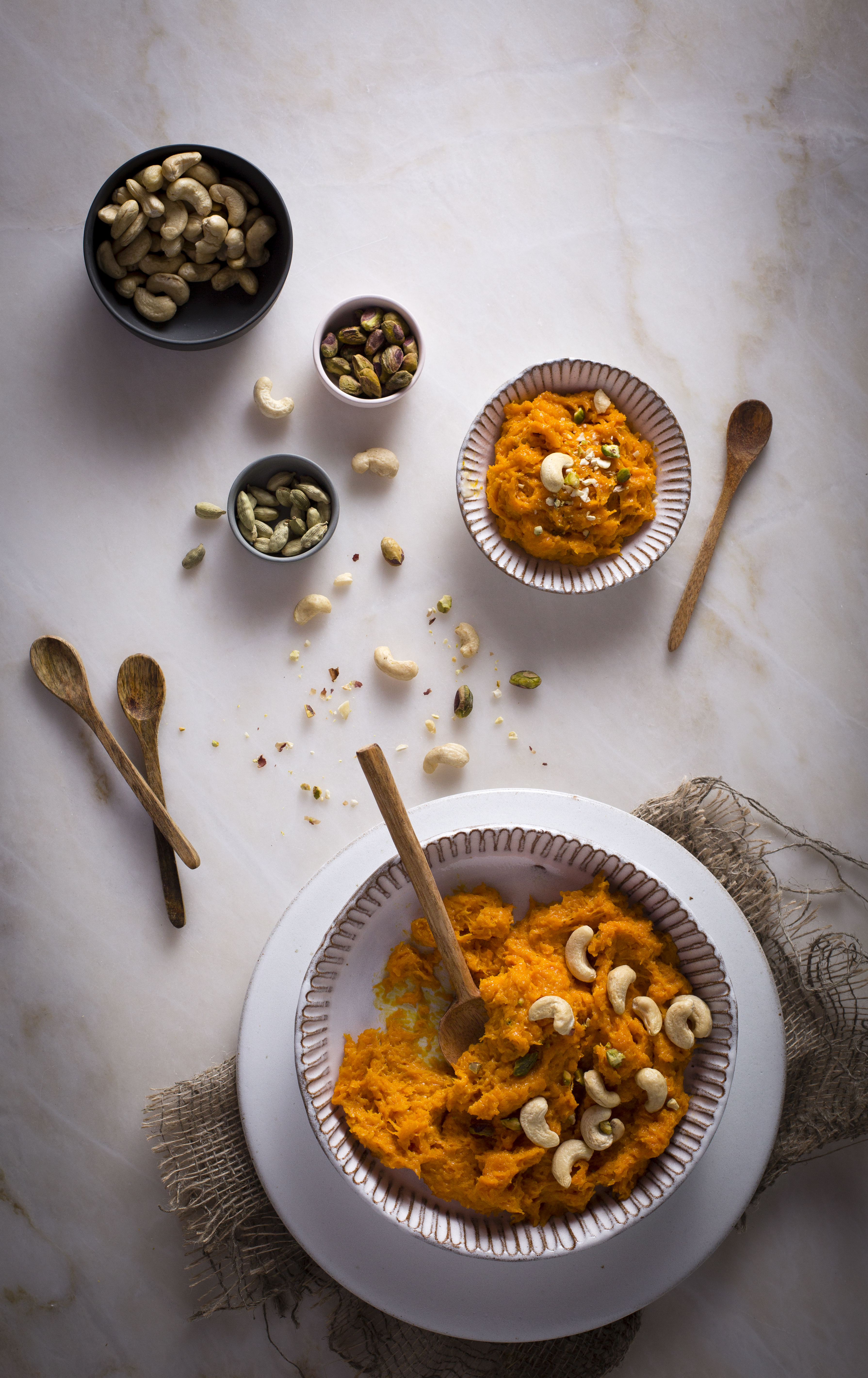 Here goes the printable version of this dessert!
Carrot Halwa
Ingredients
Carrots - 4 cups (grated)
Condensed Milk (Milkmaid) - ¾ tin ( Increase or decrease depending on your preference )
Whole Milk - 2 cups
Ghee / Clarified Butter - 4 tbsp
Cardamom Powder - 1 tsp
cashew nuts or desiccated coconut for garnishing
Instructions
Rinse, peel and grate the carrots.
In a nonstick pan, heat 2 tbsp of ghee and when it gets hot enough, add the grated carrots and saute them over low flame for a minute or two.
Then add the milk, on a low to medium flame bring the whole mixture to a boil and then simmer.
While the mixture is simmering on a low flame, keep on stirring in between and cook until the milk is fully absorbed by the carrots.
Now add the condensed milk, mix it well and cook for about a minute, till the condensed milk gets incorporated well with the halwa.
Add 1 tbsp ghee to the mixture, stir well and continue to simmer and cook on a low flame. Keep stirring till the halwa leaves the sides of the pan.
Now add in the cardamom powder. Mix it well.
Garnish the halwa with nuts. And the halwa is ready to serve !!! 🙂