Brookies – Brownies + Cookies!! Do I need to say more!! Simply sinful!!! And yes did I tell you guys that I have these for breakfast nowadays? Feels weird right? That's ok If I'm treated a bit weird if I had a brookie for breakfast! It feels soo awesome to start the day with a brookie! Just awesome!!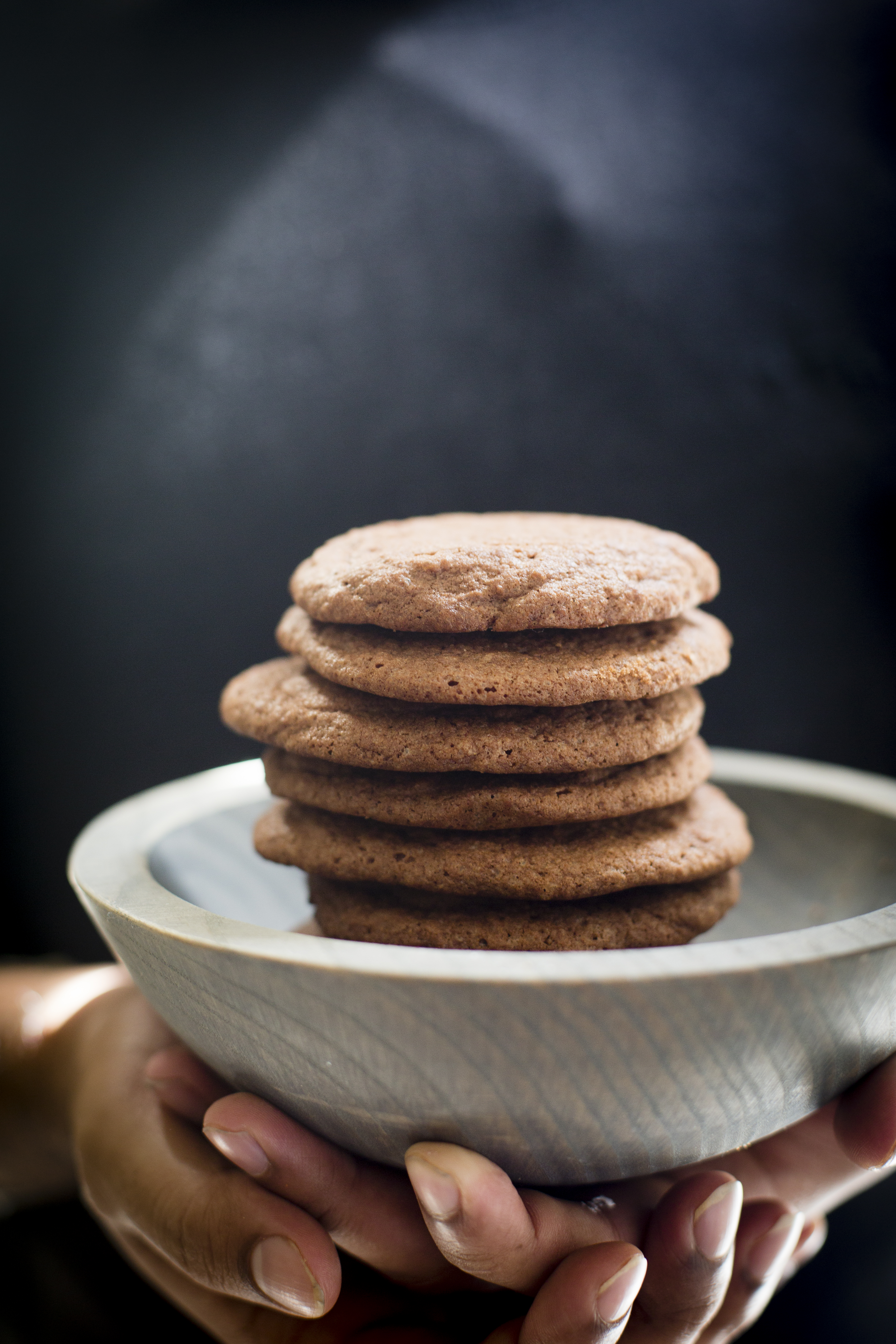 These brookies are to just die for!! Both brownies and cookies combined into one!! So if you are craving for a brownie and a cookie try these yummy brookies! He he ! Now that sounded rhyming, isn't it? lol 😛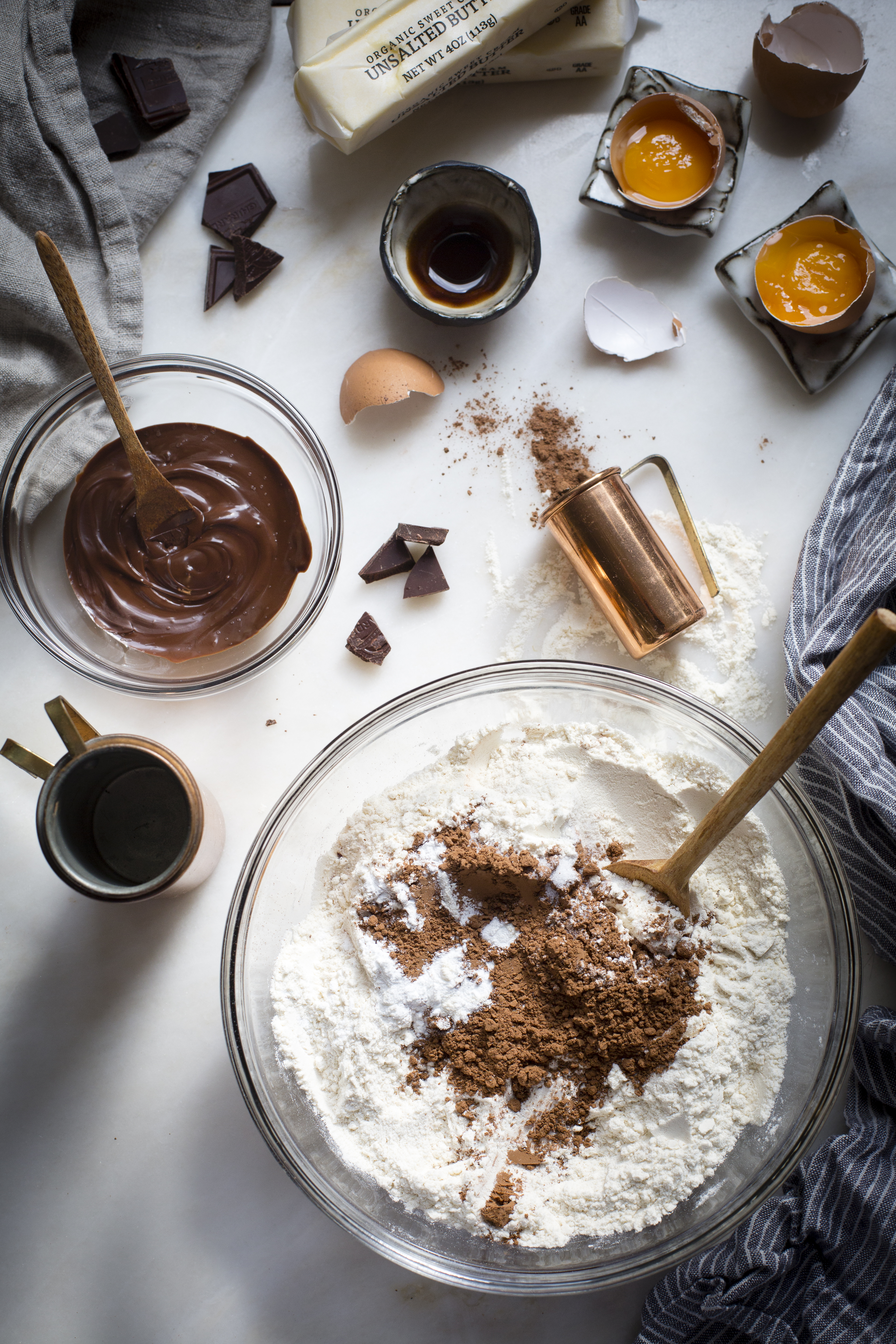 And not to mention these are insanely easy to make with simple ingredients that are available in our pantry. Nothing complicated. They are sinful when dipped in a glass of milk and eaten! This is a toddler approved recipe guys and toddlers never go wrong when it comes to taste!! And above all thanks to Ree ( Pioneer Woman ) for this lovely yet sinful recipe!! Loved it Ree! ❤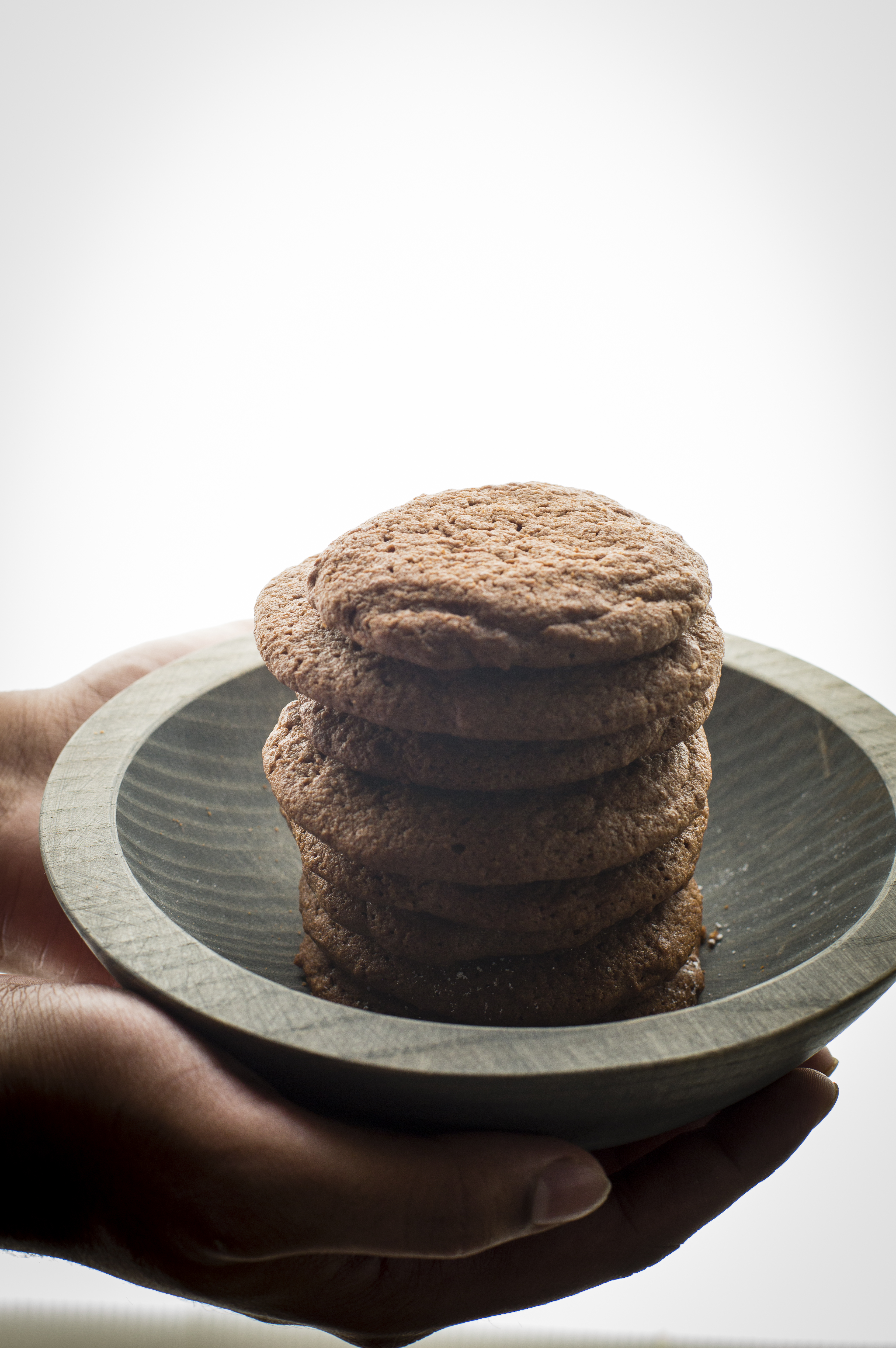 Here you go!!
Brookies
Ingredients
All purpose flour - 2¼ cups
Cocoa powder - ¼ cup plus 1 tbsp
Baking powder - 1 tsp
Salt - ½ tsp
Sugar - 2 cups
Softened Unsalted butter - 2 sticks
Room temperature whole large Eggs - 3nos
Vanilla extract - 1 tbsp
Bittersweet chocolate- 2 ounces ( the melted chocolate must be cooled completely)
Powdered sugar for dusting
Instructions
Preheat the oven to 350 degrees.
In a bowl whisk together flour, cocoa powder, salt and baking powder. Set aside
Melt the chocolate in the microwave and allow it to cool completely. The chocolate must be cooled completely. It must not be warm.
In a stand mixer fitted with a paddle attachment cream together butter and sugar until light.
Stir in the melted and cooled chocolate and mix it well.
Add eggs one at a time and beat well. Stir in vanilla and mix well.
Now turn the mixer speed to low and add the flour mixture in batches until well combined scraping the mixture in between.
Now line a cookie sheet with a parchment paper.
Using a cookie or an ice cream scoop, scoop the cookie dough placing each scoop about two inches apart leaving room for the cookie to expand while baking.
Bake for 11 mins until poufy and set. Allow the cookies to cool in the pan for two minutes and then transfer them on to a wire rack for cooking completely.
Repeat the process for rest of the cookie dough. Dust the cookies with powdered sugar.
Enjoy the cookie for breakfast and dessert like me!!